Spanish is a descendant of Latin language. The knowledge of Spanish language not only gives you the access to know about Spanish culture but it also gives you ample opportunities to work in MNCs all across the globe.
You can avail Spanish classes online and begin learning this beautiful language.
Here, we have listed top portals that provide Spanish language courses online. You can learn Spanish online and become fluent in it in no time. All you need is dedication to learn Spanish and as much practice as you can. At the end, we have also mentioned a few websites that provide free online Spanish language classes.
Udemy
Located in San Francisco, Udemy is a massive open online course provider. It has over 52 million students enrolled in its courses. It provides affordable as well as free courses in almost all domains in more than 50 languages. The table below shows online Spanish language classes offered by it.
Udemy Spanish courses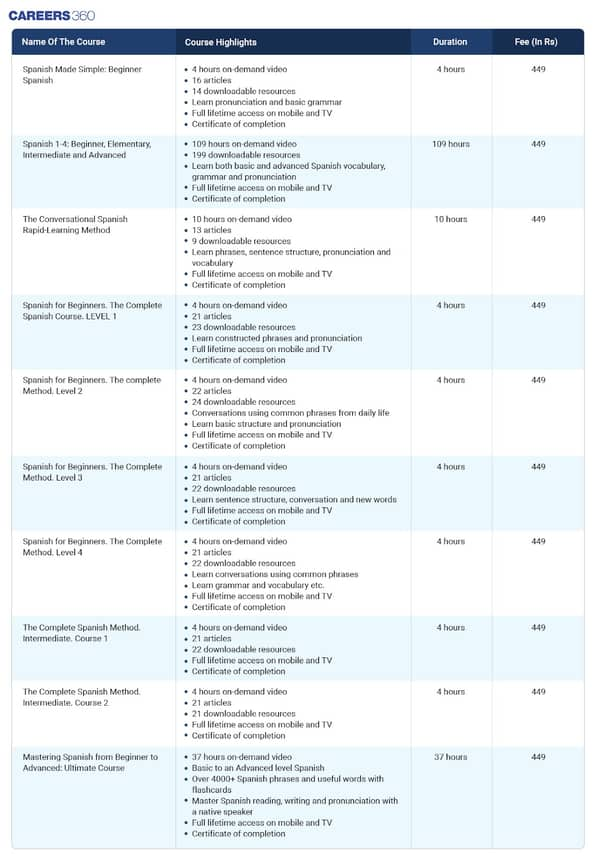 How to register - Go to the official link of Udemy for Spanish language i.e., 'udemy.com/topic/spanish-language/' and select the course of your choice and register yourself to avail the course.
Also Read: Top Online Platforms to Learn Russian
edX
edX is one of the leading online learning platforms that provide more than 3000 courses and programs in different languages from top universities and colleges around the world.
edX Spanish courses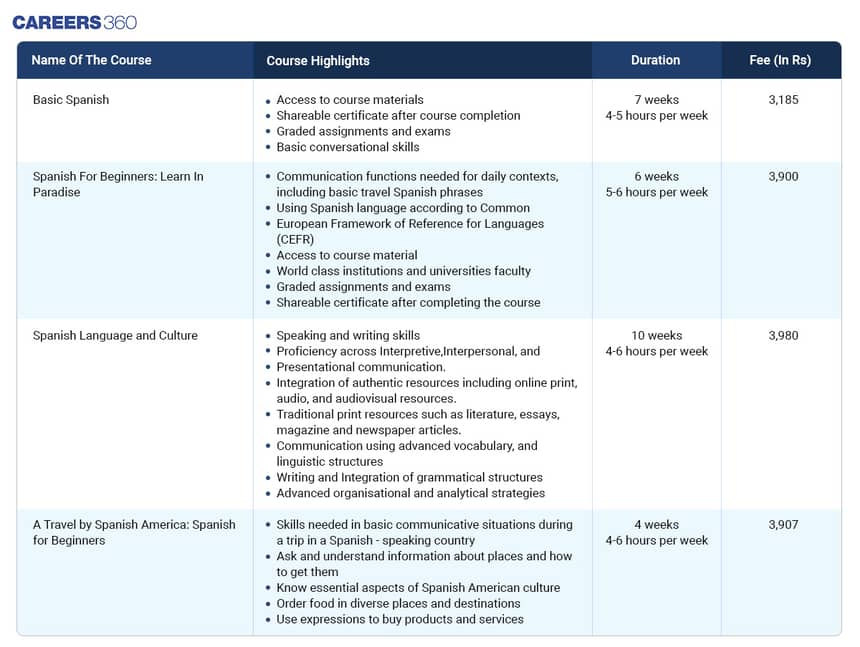 Website: edx.org
Coursera
Coursera is among the top massive open online course providers. In collaboration with universities and organisations, it provides certifications, online courses, and degrees in a variety of subjects across all domains.
Coursera Spanish courses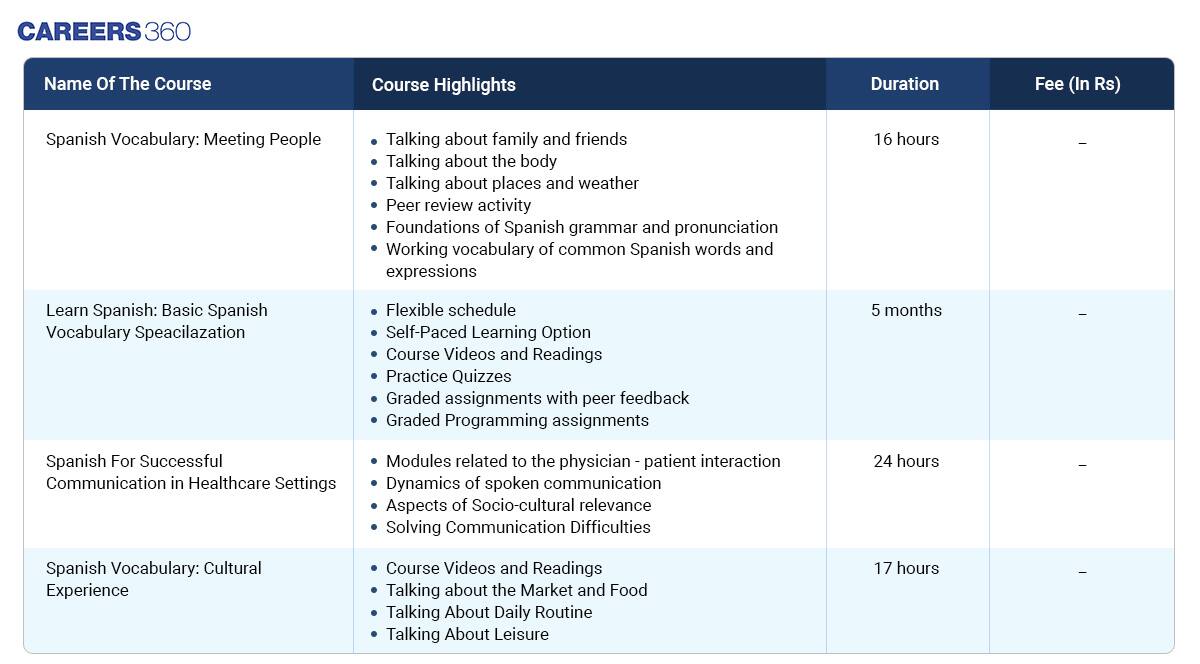 Website: in.coursera.org/
Also Read: Top Online Courses For You To Ace Mandarin
Pimsleur
Pimsleur provides modules and programs in audio-based form for learning to speak a new language. The programs offered by it are accessible online through its website or mobile app. It provides courses and training programs for over 50 languages.
The following table shows the online Spanish classes offered by it.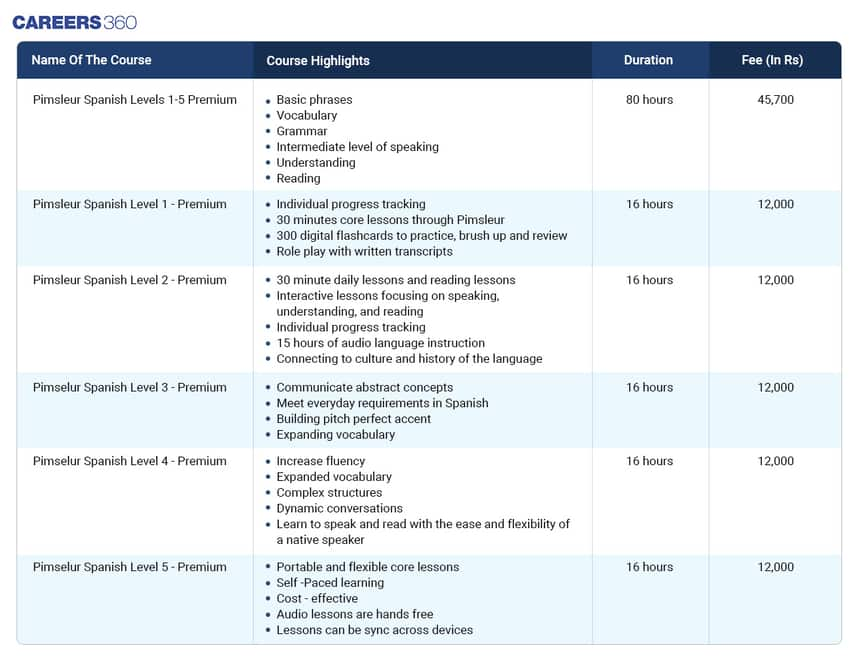 Website: pimsleur.com
If you want to learn Spanish for free then you can learn it from websites like Mondly, Fluentu, Spanish.academy, Coursera etc. Apart from these free Spanish language course providers, you can also hire personal teachers and trainers from websites like Preply and Urban Pro and learn Spanish online with personalised training programmes and modules.