A good way to gain experience in a profession, an organisation or even the world of employment is to intern. For those looking to use the summer to get their foot in the door have a range of paid internship options in a range of sectors including Marketing, Technology and NGOs.
The internships are open to college students and most demand little more than good communication skills. However, not all are work-from-home jobs. Some require office attendance and are mainly concentrated in cities like Hyderabad, Jodhpur, Nashik and Chennai.
The application deadlines for most of the internships are in the first two weeks of March. For most, the internship duration is one to six months.
In-Office Internships For Students
Embedded Linux Or Device Driver Development
Location: Chennai
Offered by: NEE VEE Technologies
Duration: 6 months
Stipend: Rs 5,000 per month
Eligibility: Skilled in C programming, Embedded systems and Linux
Last date to apply: March 4, 2022
Website: neeveetech.com
Marketing
Location: Hyderabad
Offered by: Confluence Educational Services Private Limited
Duration: 3 months
Stipend: Rs 15,000 per month
Eligibility: Well-versed in creative writing, marketing and digital media marketing
Last date to apply: March 3, 2022
Website: confluenceedu.com
Digital Marketing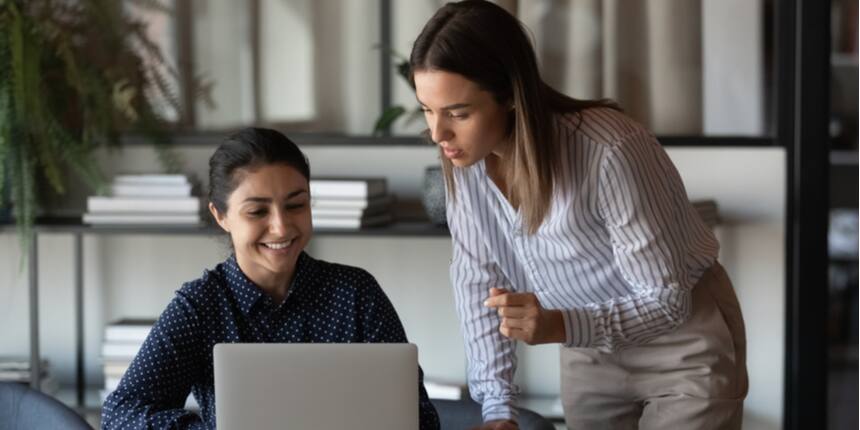 Internships on digital marketing (Image: Representational, Shutterstock)
Location: Jodhpur
Offered by: Web2Attract
Duration: 2 months
Stipend: Rs 6,000 - Rs 12,000 per month
Eligibility: Well versed in digital marketing and search engine optimization (SEO)
Last date to apply: March 10, 2022
Website: web2attract.com
MEAN Stack Development
Location: Nashik
Offered by: Sumago Infotech
Duration: 3 months
Stipend: Rs 5,000 per month plus incentives
Eligibility: Able to work with Angular, MySQL to design, develop, and debug web applications and maintain documentation
Last date to apply: March 10, 2022
Website: sumagoinfotech.com
Business Development (Sales)
Location: Mumbai
Offered by: Satianu Fragrances and Essential Oils
Duration: 3 months
Stipend: Rs 5,000 per month
Eligibility: Proficiency in English language and digital marketing
Last date to apply: March 10, 2022
Website: satianu.com
Work From Home Internships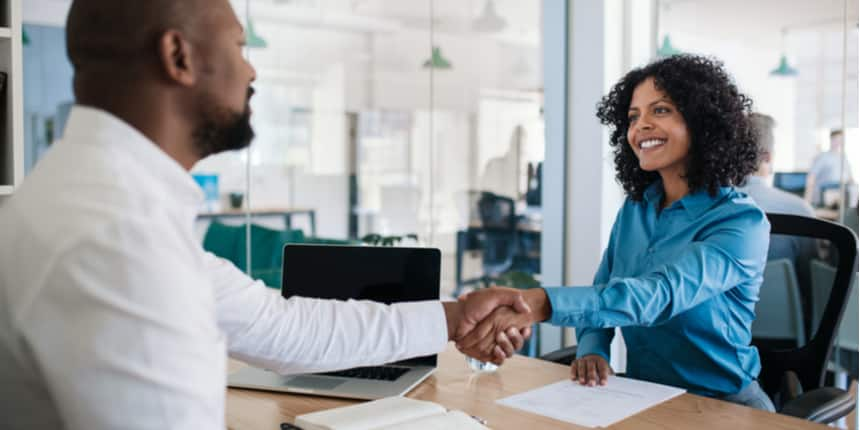 Many human resources internships are available (Image: Representational, Shutterstock)
Human Resources (HR)
Location: Work from home
Offered by: IFORTIS Worldwide (A Subsidiary Of American Ruler Private Limited)
Duration: 1 month
Stipend: Rs 1,000 per month
Eligibility: Must be able to managing teams, add information of new joinees, evaluate resumes, schedule interviews
Last date to apply: March 14, 2022
Website: ifortisworldwide.com
SME Electrical And Electronics
Location: Work from home
Offered by: Softusvista
Duration: 1 month
Stipend: Rs 8,000 per month
Eligibility: Must have good knowledge of Mathematics
Last date to apply: March 1, 2022
Website: softusvista.com
Volunteering
Location: Work from home
Offered by: Muskhurahat Foundation
Duration: 1 month
Stipend: Rs 5,000-10,000 per month
Eligibility: Relevant skills and experience and must be available for one month
Last date to apply: March 17, 2022
Website: muskurahat.org.in
Fundraising
Location: Work from home
Offered by: Tare Zameen Foundation
Duration: 1 month
Stipend: Rs 1,000 per month plus incentives
Eligibility: Must possess relevant skills, be available for one month
Last date to apply: March 3, 2022
Website: fundraisers.giveindia.org
Python Development
Location: Work from home
Offered by: TechCiti Technologies Private Limited
Duration: 6 months
Stipend: Rs 2000 per month
Eligibility: Willingness to learn Python, exposure to complete software development life cycle
Last date to apply: March 9, 2022
Website: techciti.in
Machine Learning
Location: Work from home
Offered by: TechCiti Technologies Private Limited
Duration: 6 months
Stipend: Rs 2000 per month
Eligibility: Must have the working knowledge of Python
Last date to apply: March 9, 2022
Website: techciti.in
Internshala Student Partner
Location: Work from home
Offered by: Internshala
Duration: 1 month
Stipend: Based on performance
Eligibility: Able to participate in social media challenges, contests and willing to promote Internshala
Last date to apply: March 18, 2022
Website: internshala.com
Business Development (Sales)
Location: Work from home
Offered by: Digi Square Solutions
Duration: 3 months
Stipend: Rs 5,000 per month plus incentives
Eligibility: Proficient in English
Last date to apply: March 10, 2022
Website: digisquare.org
Web Development
Location: Work from home
Offered by: AnExtraRep
Duration: 2 months
Stipend: Rs 10,000 per month
Eligibility: Knowledge of Javascript, HTML, CSS, PHP, and WordPress
Last date to apply: March 10, 2022
Website: anextrarep.com
ReactJS Development
Location: Work from home
Offered by: MavenAI Technologies Private Limited
Duration: 3 months
Stipend: Rs 4,000 - Rs 8,000 per month
Eligibility: Knowledge of JavaScript and ReactJS
Last date to apply: March 10, 2022
Website: mavenai.in