India's incredible diversity – of cultures, languages, religions and terrain – makes it a singularly rich haven for photographers of every hue. Many Indian youth in the cities and towns also pursue photography as a hobby, sharing their shots on image sharing sites and other social media.
For those among the hobbyists who hope to improve their skills in particular areas of photography – portrait photography, fashion photography, editorial photography, wildlife photography – or hope to turn professional, a host of courses and workshops are available. Some classes and tutorials are online; others are in-person only. Some will involve practical work and assignments; others won't. The most expensive ones also involve an element of travel. Where the cost was in US dollars, the amount was converted into rupees as per the conversion rates prevailing in mid-February.
Given below are some options for different levels of skill.
Nikon Photography Workshops
Nikon School Photography is led by a team of photographers renowned across the globe. It offers a series of seminars, webinars, workshops, and more. Even those with no prior knowledge or experience can attend. Applicants can register on its website to access the first 10 classes and free tutorials on its website. The fee varies with the nature of the training, whether it is delivered through workshops or classes.
Cost: Approximately Rs 1,124 to Rs 3,749 per class.
Website: nikonschool.in
Living Bridge Photography Workshop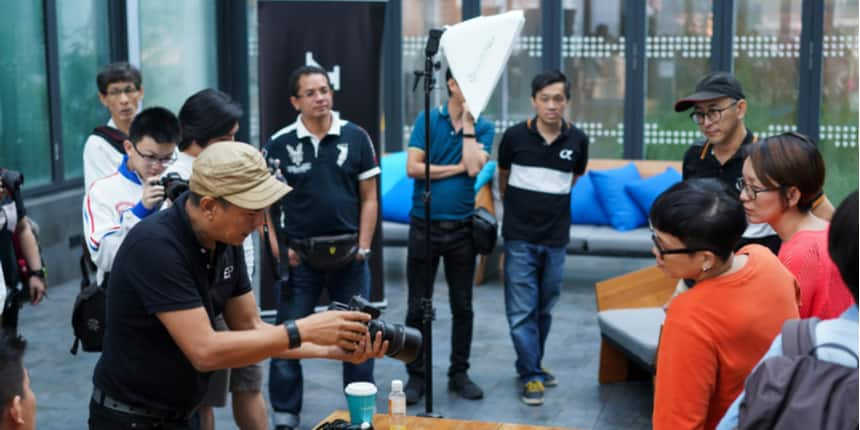 Photography workshop (Image: Shutterstock)
Photography workshops at Living Bridge, Pune are conducted by Ritesh Ramaiah who is a fashion, and advertorial photographer and cinematographer. The workshop contents cover fundamentals of photography and other interrelated concepts. A four-day workshop is held over weekends at Living Bridge and assignments are assigned to participants to complete on weekdays. Each workshop is limited to 12 participants only.
Cost: Rs 4,300; early bird offer is Rs 3,750
Location: Pune
Website: livingbridge.net
Photography Workshop In India
Photography workshops are held across different locations in India like Delhi, Rajasthan, Kerala covering a huge number of places. In this workshop, excluding photographers, each team participates with five members travelling together, taking pictures and honing their skills along the way. During the journey, as they visit the different locations, participants get to learn about visual communication, different techniques, and composition.
Cost: Varies from location to location. The starting cost is Rs 2.12 lakh
Website: raffaeleferrari.com
Also Read | Online Video Editing Courses
Photography Courses And Workshops by The Lens India
Kiran Joshi, a photographer based in Pune, founded " The Lens India" in 2013. It provides several online professional photography courses, tours, and workshops covering different types of photography – fashion, advertising, editorial and more. It offers different levels of photography courses for participants with different levels of skill – Basic, Foundation, Advance – and also an "Image Post Processing" course. The Basic and Foundational courses are conducted online, and the rest are held offline, at Pune.
Cost: Rs 3,000 to Rs 20,000
Website: thelensindia.com
Photo Workshop Adventures
Photo Workshop Adventures was started by a group of people from different countries. It provides 12 to 16-day vacations in different locations around the world, including India, to groups of 4-8 who share interest in photography and travel. Each team has a photographer to train members to capture photos and share other techniques. Anybody, irrespective of their level of experience, can join. However, booking must be done for each team two years in advance.
Cost: Approximately Rs 42,000 to Rs 84,000
Website: photoworkshopadventures.com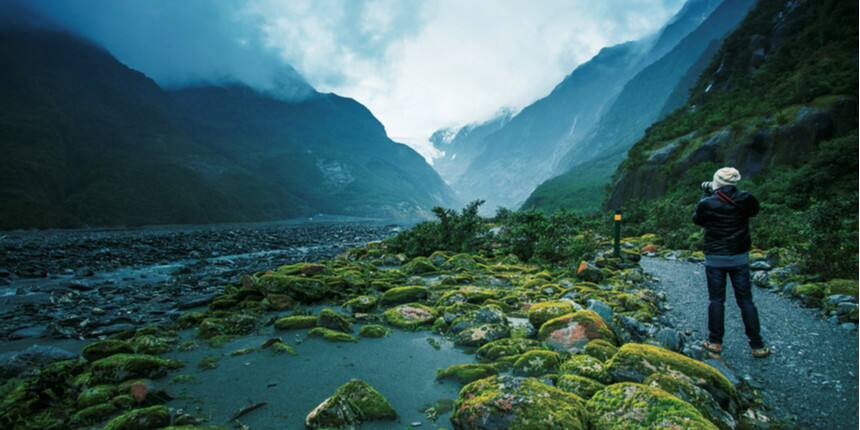 Photography workshops are held across different locations in India (Image: Representational, Shutterstock)
Wildlife Photography Workshops by Nature TTL
Will Nicholas, a wildlife photographer and a filmmaker in England, started Nature TTL in 2014. Currently, it is one of the leading online platforms for all types of photography courses. Nature Photography practitioners can access several tutorial videos for free along with over 1,000 articles Wildlife Photography, Landscape Photography, Macro Photography and more. There are plenty of photography e-books for sale on its website as well. Wildlife Photography Master classes are conducted at Bhandhavgarh National Park, India.
Cost: Approximately Rs 1.12 lakh to Rs 5.24 lakh
Website: naturettl.com
Also Read | Best certification courses for Photography in India
Byran Peterson Photography Workshops
Byran Peterson has been conducting photography workshops in different countries for over three decades. His workshops are limited to five participants at a time. The applicant must deposit Rs 1,500 to reserve a seat. The balance amount has to be paid 90 days before the start date of the workshop. Accommodation, travel expenses and other charges incurred during the process, will have to be borne by students only.
Cost: Final amount is disclosed only to those who have registered
Website: byranfpetersonphotoworkshop.com