Plantation, make-up, apparel making, baking, jewelry designing, yoga and many more such courses are available for a part-time job or to upskill yourself to catapult your career growth. There are around 165 such certificate courses offered by the Government of India via the Pradhan Mantri Kaushal Vikas Yojana (PMKVY) scheme.
The PMKVY is an initiative of the Ministry of Skill Development and Entrepreneurship (MSDE), which offers industry-relevant skill training courses to India's youth since 2015.
In this article, Careers360 brings together data on the number of candidates benefited by the PMKVY programme. The number of enrolled, certified as well as placed candidates. Also, the list of top states with the highest certified and placed candidates.
Three Versions Of PMKVY
There have already been three versions of PMKVY since it started. The first one started in 2015-16 with PMKVY 1.0 that offered more than 500 courses. From 2016 to 2020, PMKVY 2.0 was introduced, which was a modified and improved version of earlier scheme. The latest version is the PMKVY 3.0 launched in 2020-21 with just about 165 courses.
The three versions of PMKVY till date have enrolled more than 1.42 lakh candidates in its various skill based courses. The maximum were enrolled in the four-year programme, which is PMKVY 2.0.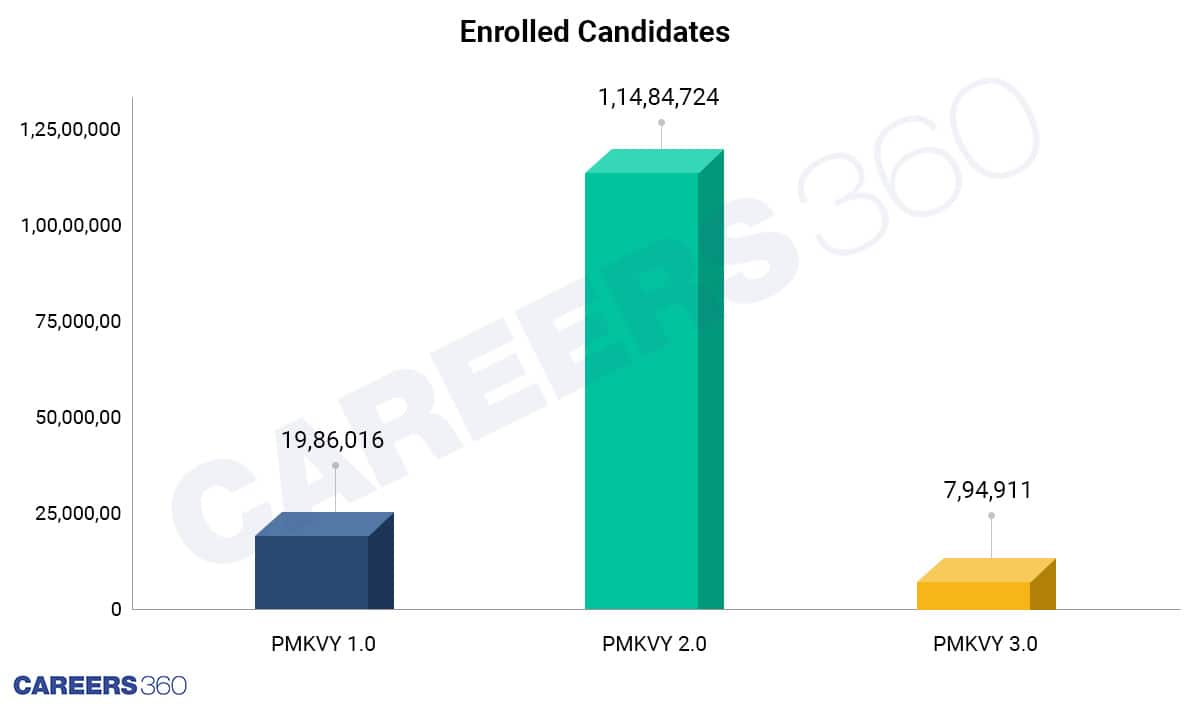 Number Of Enrolled Candidates
Also Read | 8 Certificate Courses You Can Pursue With BBA
Overall Certification
The PMKVY 2.0 certified the maximum percentage of candidates that were assessed during 2016-20. The duration of such training courses range from 150 to 300 hours.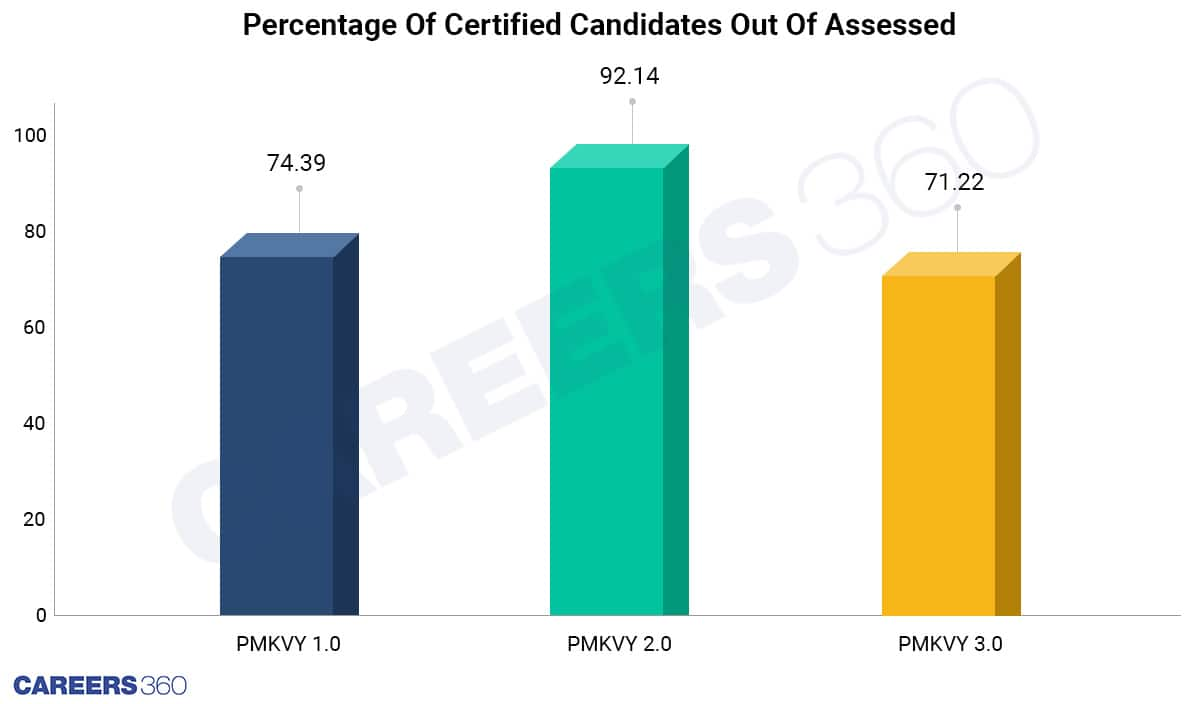 Certified Candidates Out Of Assessed (In %)
Also Read | Certificate Courses You Should Pursue Along With BCA
Overall Placements
The placement after such industry-relevant courses seems low. But the placement data is as per the report from the Training Partners.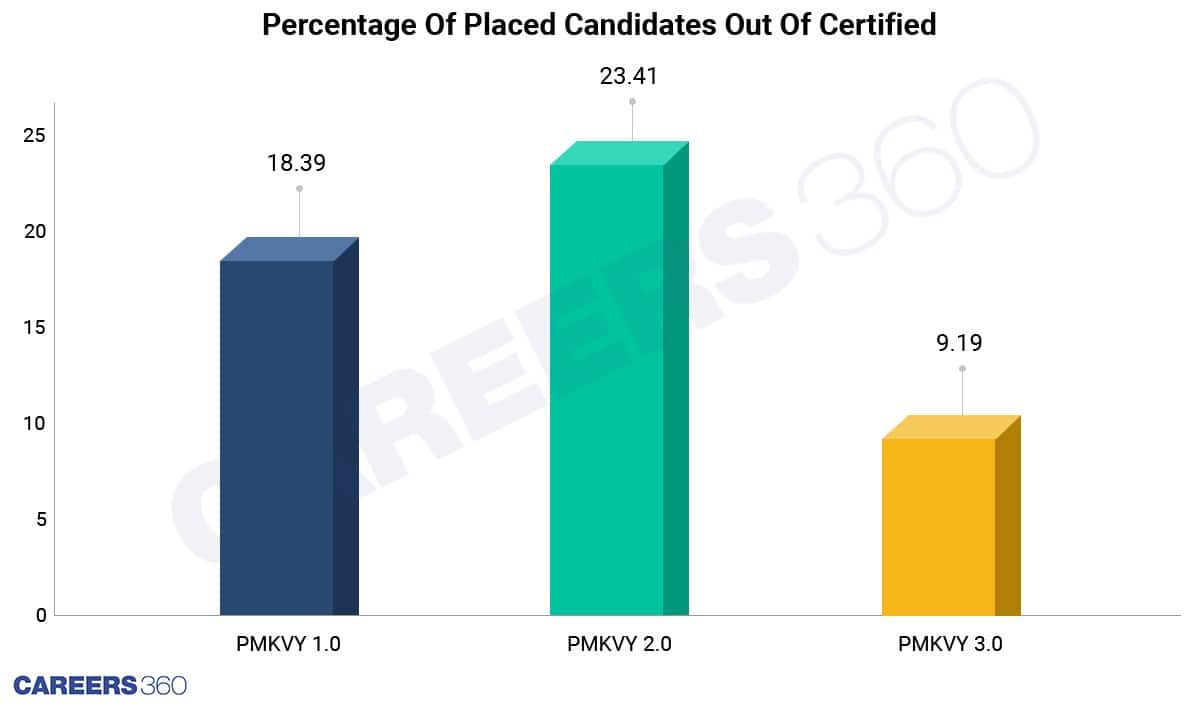 Placed Candidates Out Of Certified (In %)
PMKVY: States and Certification
Uttar Pradesh, Maharashtra, Rajasthan, Madhya Pradesh and Tamil Nadu were the top states with the maximum number of enrollment during the three versions of PMKVY.
While Rajasthan and Tamil Nadu were the only two states, among the five, that made to the list of top 10 states with maximum percentage of certification of candidates.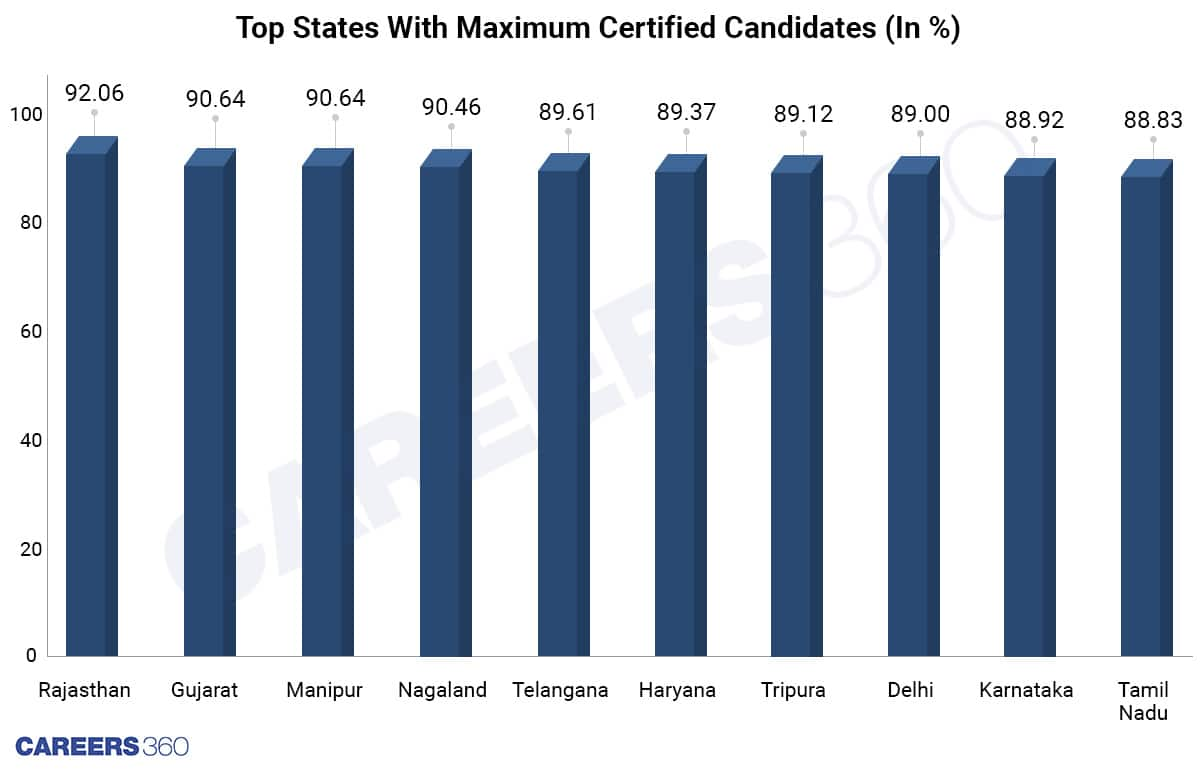 Top 10 States : Highest Certified Candidates (In %)
Also Read | Jack Of All Trades: Honing Multiple Skills For Success In Entrepreneurship And Life
PMKVY: States And Placements
As for placements, Madhya Pradesh was the only state with high enrollment which made it to the list of top 10 states with highest placement.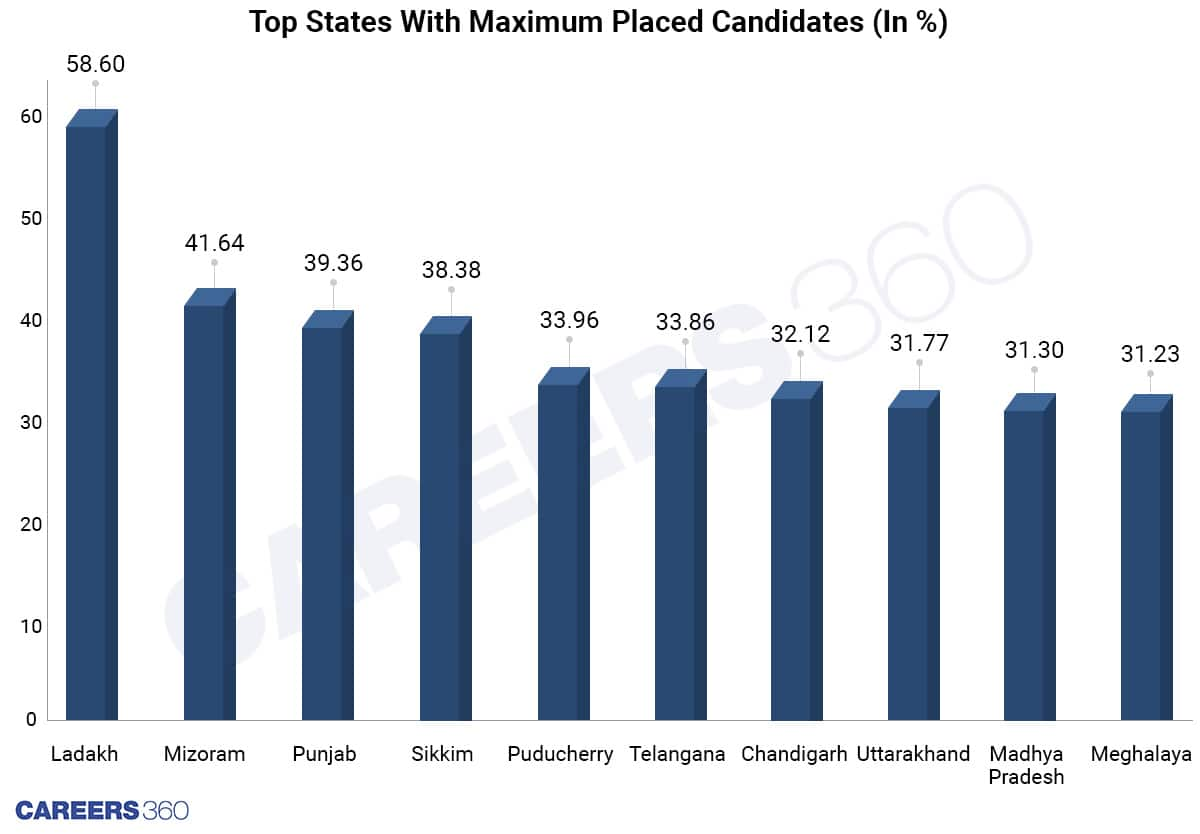 Top 10 States : Highest Placed Candidates (In %)
Also Read | Skills To Develop For Better Learning At Law College
PMKVY offers Short Term Training (STT), Special Projects (SP) and Recognition Of Prior Learning (RPL) programmes. RPLs include industry level courses for individuals with prior learning experience or skills. While STT are for all individuals that are looking at learning a new set of skills. While SP is for the project-based skilling interventions for Scheduled Castes and Tribes, transgender, Persons with Disabilities (PwDs), women, and economically backward people candidates.