With 1,33,422 candidates enrolled in the Pradhan Mantri Kaushal Vikas Yojana (PMKVY), western states had the third highest number of admissions. Out of 7,94,911 candidates enrolled in the programme, 16.78 per cent were from Gujarat, Karnataka and Maharashtra; the West zone.
The PMKVY training programme was implemented by the National Skill Development Corporation. The Government of India launched this initiative for the recognition and promotion of industry relevant skills.
Careers360 collected the PMKVY training programmes data of all the states and reviewed the data of the west states: Gujarat, Karnataka, and Maharashtra, in detail in this particular article.
PMKVY: Enrolled Candidates
A total of 1,33,422 candidates were admitted in Maharashtra, Karnataka and Gujarat. Maharashtra has the third highest number of enrolled candidates across the nation, and Karnataka and Gujarat hold the seventh and eighth ranks respectively.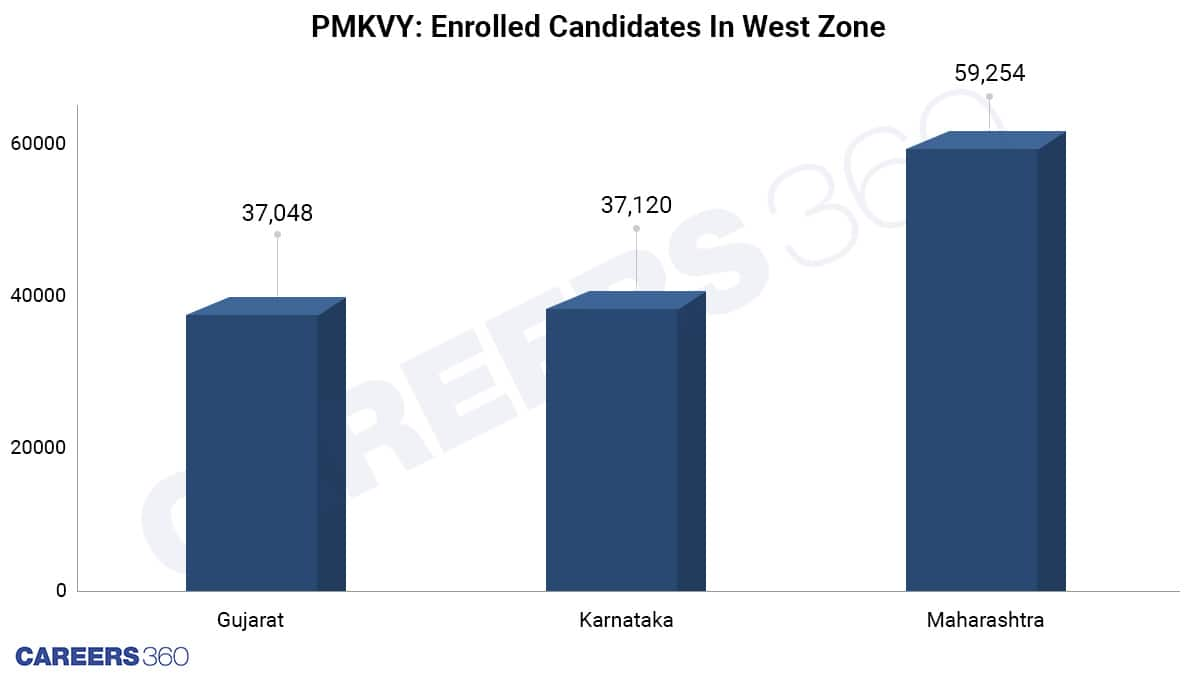 Number Of Enrolled Candidates In Western States
Also Read | PMKVY Report: Enrollments In Andhra Pradesh, Kerala, Tamil Nadu, Telangana And Goa
PMKVY 3.0: Ongoing Training
When the data was collected in 2021 for the PMKVY programme, many candidates were still pursuing the training programme all over India. About 1.3 per cent of the enrolled candidates from the rest of India and just one per cent candidates from west zone were still undergoing the programme.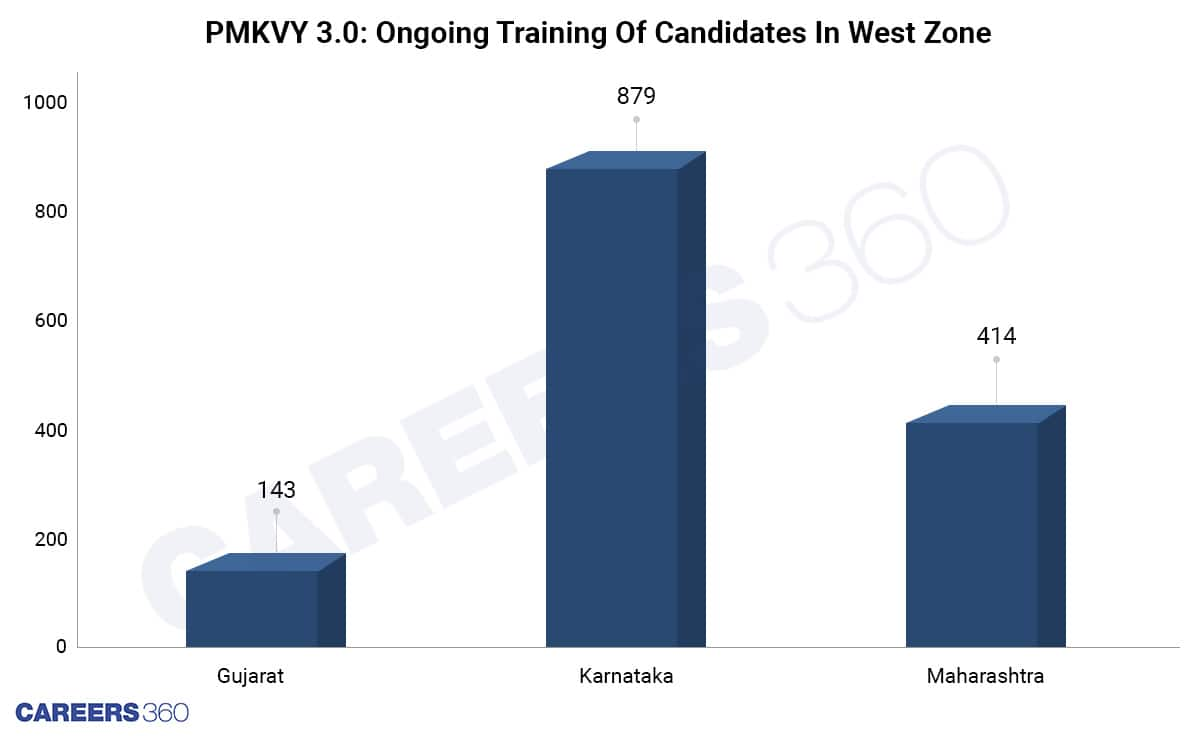 No. Of Candidates Participated In Ongoing Training Programme
PMKVY: Certified Candidates
West zone holds the first position among all the six zones of India in terms of the certification of enrolled candidates. Across India, Gujarat had the second highest certified candidates after Puducherry (Union Territories). Karnataka and Maharashtra too were among the top 15 states when it came to certified candidates.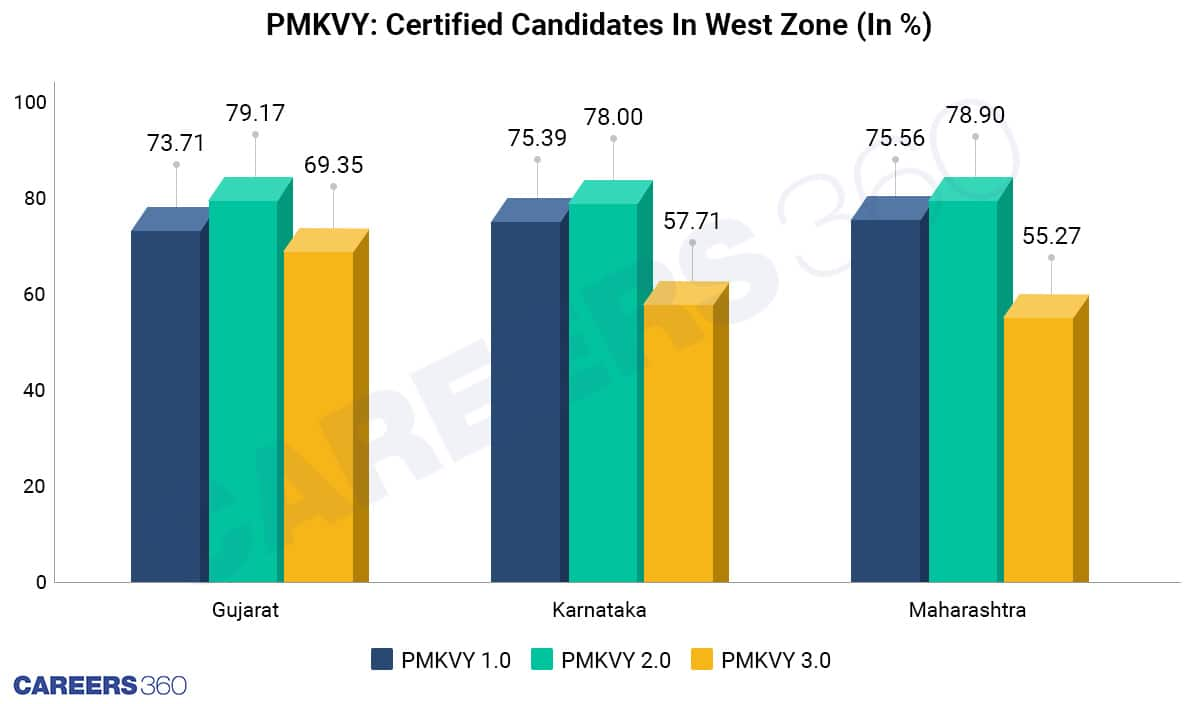 Western States: Certified Candidates
Also Read | PMKVY: An Analysis Of Training Programmes In Central India
PMKVY: Placed Candidates
Although the western states hold the top rank in certified candidates, it holds the lowest position in terms of placed candidates.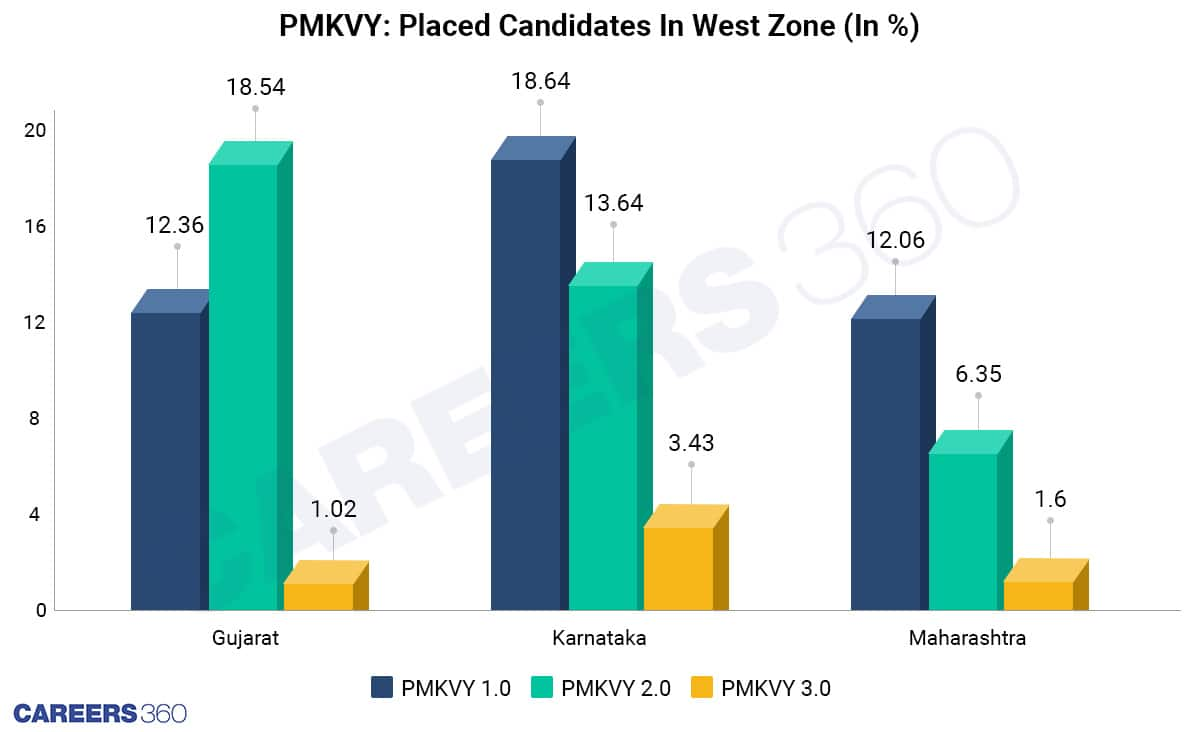 Western States: Placed Candidates
Also Read | PMKVY Report : Enrollment And Training In The Northern States
The placement data is gathered from training partners and since the training was still going on, the placement information for all states are low.