Whether or not they should take up an unpaid internship is a common dilemma college students go through. This article elaborates on criteria that will better help you make a decision like this for yourself.
Are unpaid internships worth it? The debate goes on about how exploitative unpaid internship opportunities can be. The argument often used by teachers and organisations is that you will be 'paid' in experience. There is also value in gaining experience in the field of your choice irrespective of the pay. However, stating reality, unpaid interns are often asked to do grunt work and sometimes that which is not even remotely close to their field.
While employers are eventually getting mindful about paying interns for the latter's time and effort, they are also cautious about the investment they make in nurturing the nascent young adults into becoming full-time working professionals.
To answer this question of whether or not you should take up an unpaid internship, let's first figure out why one really needs to do an internship.
How Do Internships Help?
What does an intern gain out of an internship? A few things are:-
Value addition to one's resume
Exploring different fields and getting a chance to find one's calling
Application of existing skills and chance to develop more
Networking that may help in the further course of one's career
Now, let us look at a few questions you should try answering for yourself when you want to decide whether or not to take up an unpaid internship.
Will It Be A Learning Outcome?
Let's look at it this way- when you work for a person or an organisation as an unpaid intern, you gain experience and skills, but what is the employer company's contribution in this transaction? Perhaps their time, expertise, and their industry value, which they let you take a taste of.
Usually, during an unpaid internship, you directly or indirectly learn from people who have worked hard to carve for themselves the place they hold in the industry. A lot of times, just spending time around such people and observing their work can be insightful. Hence, evaluate if for you it is more about money or learning from the experiences of industry seniors.
Also Read | Preparing For The First Day Of Your Internship
Will It Add Value To Your Resume?
Some internships are really hard to secure but bring value to your resume and make it look more credible. The more competitive the particular industry, the more difficult it is to bag an internship. Will the prospective unpaid internship benefit you in terms of grades and points to complete your degree? Will the internship be in line with the course work you are being taught? Do you have enough time this semester to be an unpaid intern? These questions are important to consider when looking at options.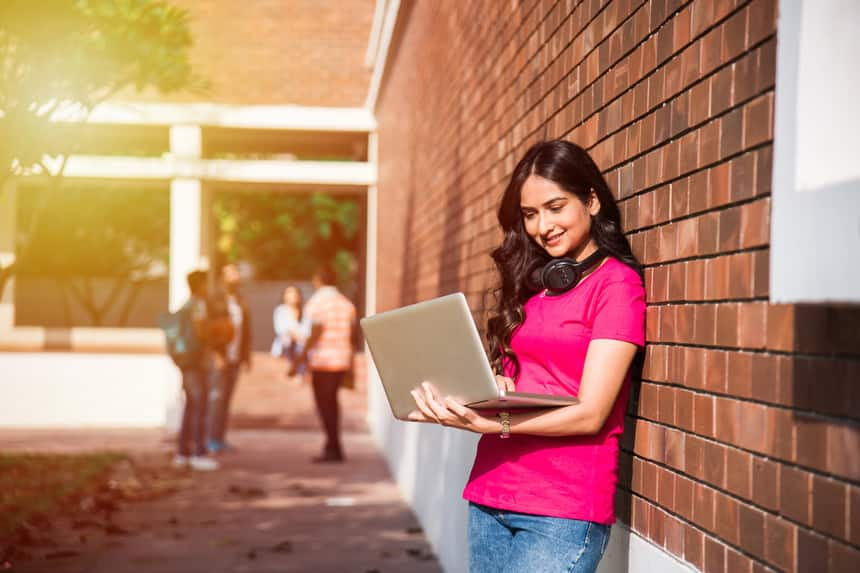 Usually, during an internship, you directly or indirectly learn from people who have worked hard to carve for themselves the place they hold in the industry.
Are There Chances Of A Pre-Placement Offer (PPO) ?
In cases where an intern's performance is good and noteworthy, employer organisations often extend a pre-placement offer (PPO) to the intern, which is a job offer in hand even before the intern has acquired their college degree. You need to ask if you haven't already – what will be the likelihood of swooping for a full-time, pre-placement offer if this unpaid internship concludes well?
Also Read | Why And How To Document Your Internship
How Much Does It Cost You?
Say you are studying in another city/country, living far away from home. In this case, the factors to be considered here are time and money. If the unpaid internship needs you to commute a substantial distance everyday or compromise on your study time, you may want to reconsider taking it up.
Will You Have To Go Over Budget?
Do you have the resources to support yourself if you take up an unpaid internship? Figure out the logistics – will the company give you travel conveyance and food? Will you be required to buy a laptop or any other device to do this work? If the potential cost overextends your current budget, maybe you should reconsider being an unpaid intern and look for better ones. In cases where budget is an issue, one may look for unpaid internship work from home since that would save some costs.
Will You Get Clarity?
The most important question you should be asking yourself while considering being an unpaid intern is whether or not it will help you get some clarity about your future career path. If you feel the unpaid internship will help you in demystifying your own likings and dislikings in context of your career, then the internship should be worth it.
Also Read | Nailing Your Internship Interview: FAQs And Tips To Answer
What really needs to be evaluated here is the big picture. Will a short-term inconvenience result in a major breakthrough like learning new skills, or even getting a pre-placement offer of your liking? If the big picture outweighs the cost you are incurring right now, think of it as an investment and go with it! What's worse than an unpaid internship? Not interning at all.
Parisraja Bajpai is an Organisational Psychologist, with extensive hand-on experience in talent acquisition, talent management, employee counselling, employee engagement, training and development. She is currently heading the HR department at Nexstgo.