The SAT is a standardised aptitude test that is used by universities across the world (specifically those in the United States) to access students for undergraduate admissions. It is administered five times a year in India, i.e, in March, May, August, October, and December. The test measures students' proficiency in English and Mathematics. Both sections comprise 800 marks each, with the total test score being 1600. Whilst the SAT also has a writing section in which students are marked on a grade of 1-6, this is not typically considered to be an important admissions metric and hence, may not be attempted by students.
Given that universities in the US have a holistic approach to admissions (as compared to cut-off-based systems), SAT scores become one of the most important metrics for admissions. SAT scores have been compulsory for undergraduate admissions to leading universities historically and after a couple of test-optional cycles induced by the Covid-19 pandemic, universities are gradually phasing in the test again. Regardless, SAT scores have consistently been considered a strong metric for evaluating students, and a very strong enabler of admissions to the best universities in the US, Singapore, and even India.
How Should You Prepare?
What are some of the SAT resources you may use for your SAT preparation? Here are a few of those:-
Khan Academy
Khan Academy is the official partner of CollegeBoard- the organisation that conducts the SAT. Students can access free SAT resources on Khan Academy website and mobile application. Students get access to quality video instruction that walks them through a number of practice problems related to SAT topics. A tailored practice plan is created for students based on the results of the official SAT diagnostic test. Practice is key to mastering a test like the SAT and the Khan Academy course consists of 8 full-length practice tests, created in partnership with the College Board. In addition to this, students can access thousands of practice questions, videos, lessons, hints, study, and test-taking tips and strategies as well as get real-time feedback on progress made through the course of preparation.
In-Person Tutoring
Owing to the growth in the demand and popularity of the SAT, the tutoring industry for the test has experienced significant growth. Students can choose between individual experts and established global test-prep companies.
Online Test Prep Packages
Khan Academy has several for-profit counterparts that offer similar personalised SAT preparation material. Significantly, these private companies have developed impressive catalogues of SAT exam sample papers and questions that are key in driving performance. Moreover, students have the choice between several test prep packages with varying levels of intensity and handholding at different price points. This SAT preparation includes live lectures and doubt-solving sessions with tutors as well as asynchronous tests and quizzes that students can take on their own time.
More recently, companies have started developing and deploying intelligent machine tools that contextualise test preparation so that guidance and questions can be designed for students at the very individual level. Examples of these companies include: Ready4SAT, SAT Test Prep Practice Q&A, SAT Prep: Practice Tests, Flashcards, Quizzes, and SAT Flashcards: Prep and Vocabulary.
Also Read: SAT 2023 Exam: Dates, Fees, Eligibility, Preparation Tips & Result
Best Practices For The SAT
What are some of the important SAT tips and tricks you must keep in mind for SAT preparation?
Practice Is Key
As much as the SAT is a measure of a student's aptitude, it is also a measure of their ability to take the SAT. This implies that scores can show a real and significant improvement after intensive and structured preparation. Basically, you do not need to be an academic prodigy to score a high percentile, preparation will take you as far as your raw aptitude, if not more!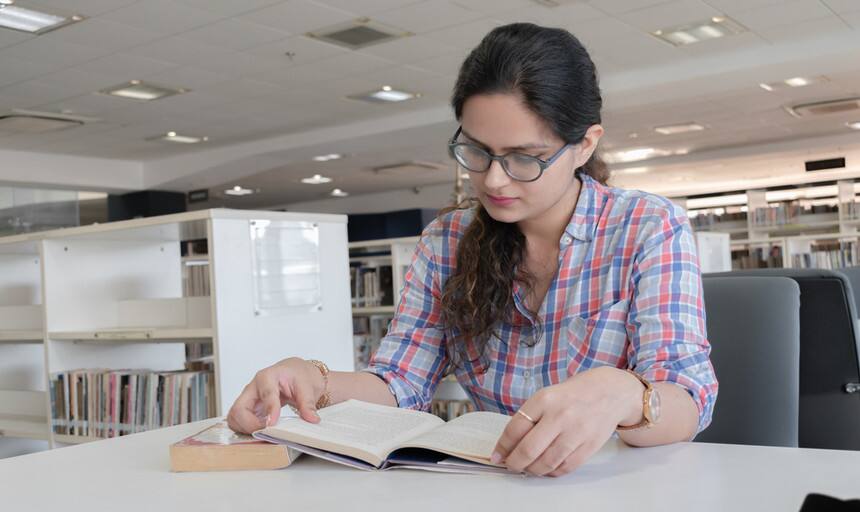 Practice Is Essential To Get A Good Score In The SAT
Plan Well In Advance
Given that the SAT preparation is intense, it involves students making significant alterations in their calendars and plans. SAT preparation should be planned in such a way that it does not affect school grades, extracurricular activities or the time devoted to college applications. Ideally, students should take the test towards the end of class 10 or class 11 to ensure high scores and multiple attempts. SAT registrations close fairly before the test dates as well, which requires students to be vigilant and register early.
Take Help
There are a variety of SAT resources for students with diverse abilities, learning styles, and proficiencies. Do your research and choose the preparation approach and services that suit you best.
Also Read | Graduate Record Examination (GRE): All You Need To Know
Vijeeth Srinivas is a development consultant with more than extensive experience in the foreign education industry. With the Centre for Career Development and Essai Education he has helped hundreds of students secure positions in leading universities abroad. He is keen to make novel developments in education and skill development more accessible to students from diverse socioeconomic backgrounds.