How do you write a strong personal statement? What is the personal statement format that you should follow? There are hundreds of students applying to the university of your choice. The same hundreds want the admission committee to consider them and the panellists have limited time.
So, how do you tell them that you are deserving?
The answer is the 'SOP' or, 'Statement Of Purpose'. It is also referred to as a 'Personal Statement'. The SOP tends to be more elaborate than the personal statement, but the principles are the same for both.
What Is A Personal Statement?
It's an essay that talks in detail about you. Because you cannot be present before the admission committee members, this little document of 700-1,000 words must speak on your behalf. Let's see how.
Broadly, there are five elements a personal statement must cover. Each point is explained below, with examples that must not be copied.
1. Who Are You?
Here, you must talk about your background, and how the challenges and experiences in your life have shaped you. Talk about your good qualities as a person, and how you evolved to imbibe those qualities. Illustrate with examples, do not hesitate to mention failures and what you learned from them, and how they ultimately helped you grow. The SOP should make absolute sense to you yourself, and also give the admission committee proof as to why they should give you a chance to study at their academic institution.
Here's an example:
"My evolution into a confident person stems from the efforts of my teachers in school who started pushing me beyond my comfort zone, into leadership situations, to help me overcome my timidity, through a combination of practice, embarrassment, and motivation. Having failed many times before emerging as the best debater in the school, I understood the importance of discipline and practice. That also helped me emerge as one of the top ten rankers in academics while holding important positions of responsibility, of which being the head of XYZ committee was noteworthy."
A single paragraph, like the one above, can say a lot about you. In just a few words, you can talk about the hard work and practice you have put in, the leadership position you held, the perseverance you demonstrated by not giving up after failures and embarrassment, your sense of discipline and humility which allowed you to accept your shortcomings and work on overcoming them.
2. What Do You Want To Do?
This must highlight your motivation behind applying for a particular course at a university. It should align with your short-term and long-term goals. Your reason for opting for a course could be the influence of a family member or relative, reading about the subject, researching or having done a project on it earlier, or emotional attachment or belief in a social cause.
Here's an example:
"My parents always motivated me to translate my education into tangible results. In my first year of BBA, I thought of applying the concepts learnt in the classroom to sell designer T-shirts during the college festival. Having gained expertise in using Adobe Photoshop, I designed custom T-Shirts on trending topics of the day, to promote and sell on Instagram. In six months, I reached a revenue of Rs X, and set up an e-commerce-enabled website that presently employs five people. The learning on digital and brand marketing from setting up this venture not only motivated me to study the dynamics of business functions in detail through an MBA, but also made me financially stable, and confident about completing my graduation smoothly."
In the above example, the parents are identified as the original inspiration, and by applying the principles and beliefs instilled by them, the candidate is able to get tangible results. That in turn, spurs the candidate's interest in MBA. The main idea here is to demonstrate how dedicated you are about the program you are applying for.
3. Do You Have The Right Skills?
This part is extremely important as it features your existing skills and strengths. You cannot study aeronautical engineering if you haven't studied science in high school. This is the part where you must show that you're not only ready to meet the academic challenges of the programme of your interest but are also the right choice for the university for a range of other qualities you possess.
Here you talk about your scholastic, extra-curricular, and co-curricular achievements that are likely to make you stand out of the crowd and convince the panel that you will contribute effectively to your cohort.
Here's a template:
"I've remained scholastically excellent throughout my school days. Learning new concepts has always interested me and for the same reason, I enrolled in an online course on Digital Marketing and Data Science through Python on the XYZ platform. I also believe that my experience in entrepreneurship and strong communication skills will contribute to the learning and the environment of the diverse cohort, of which I hope to be a part. Having grown up in a diverse country like India, I am ready for, and will contribute to the global multiculturalism that is necessary for a successful career and life."
The above personal statement example talks about your skills in entrepreneurship, your openness to learning, and how effective you are likely to be in your group, through both domain and soft skills.
4. Why That Course And University?
This is the bedrock of your SOP. Unless you can justify your choice of programme and university, getting shortlisted might be a tough nut to crack. This part of the SOP cites your reasons for choosing that particular course, and at that university.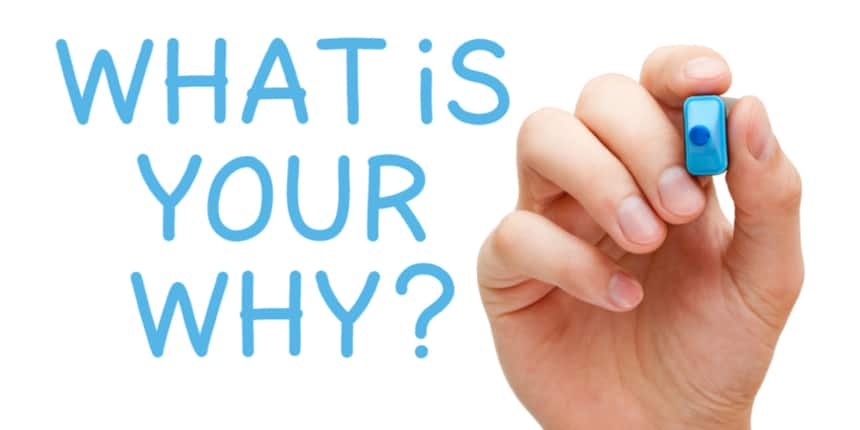 There can be many reasons for picking a programme – course curriculum, career opportunities, experienced professors, the opportunity of internships or research, case studies, and more. This is the 'why' of your personal statement and you must do some research on the college itself. Go to the college website, read about the professors and their research, the course curriculum, the subjects you are excited about, the employment and learning opportunities they offer, and so on.
Here's a template:
"My father's friend, the Brand Director of a leading FMCG company, suggested that I explore courses on marketing research, services marketing, and social media marketing. As I browsed through your curriculum, I realized that you offer these subjects, and additionally mandate a live project in every term. The data-driven methodology and huge repository of surveys and content in the library excite me to try for the MIM program. The significant focus on case studies and contemporary business challenges draws me. I am excited about being part of an intellectual ecosystem, fostered by leading researchers in the world, especially Prof Elif Izberk, whose most recent paper on Infidel brands caught my attention as I investigated the Indian FMCG growth spurt powered by people turning to natural products. I'd like to learn more in this regard. Additionally, the university's focus on bringing intellectual and cultural diversity to the cohort will enable me to become a more globally-adapted professional. Certainly, the university's location in the economic hub of the world is a testimony to its absolute alignment with the global industry. I am confident that with my ability to collaborate, innovative spirit, and leadership skills, I will add significant value to the university's community."
The above template is a personal statement example that very clearly elucidates your motivation to study marketing, followed by your deep research of the university's program, its curriculum, its facilities (both infrastructural and intellectual), and other elements that favour the university.
5. Career Goals
Finally, the most important part. This section answers the following question: "What will you achieve through this program?"
Here, you are required to explain how the university and the program can help you achieve your career goals. Of course, for that, you must have clear goals cut out. A short-term goal is something you want to achieve within three-five years after completion of your program. A long-term goal is one for 10 years and beyond.
Here's a template:
"India's handling of the covid crisis by scaling up the medical infrastructure through manufacturing of vaccines, preventive equipment, and oxygen has boosted its credibility significantly. A one-billion-strong population now requires an efficient and last-mile medical service. In the short run, I seek to learn the application of blockchain technology in practical spheres and apply it to create medical records for everyone, so as to make the medical process effective and error-free. In the long run, I see myself heading the operations of a leading medical enterprise or a government entity that oversees the secure, fast, and reliable data sharing mechanisms among the stakeholders. The highly relevant curriculum will provide me with a strong foundation in technologically-powered managerial skills, thereby helping me realize my career goals, and make my mark among the distinguished alumni of your esteemed institution."
The template above can serve as a conclusion by connecting the offerings of the programme with your career goals and expressing your anticipated gratitude towards the university.
A statement of purpose must be unique and must not repeat the details that you have already furnished, for example, your marks in a particular subject. The SOP is like a real-life story. It narrates the story of your academic life.
In a nutshell, some do's and don'ts you must keep in mind while writing a personal statement are:-
Your SOP must be engaging from beginning to end.

It must be concise.

It must not be repetitive

It must not reflect an attempt to brag.

It must answer this question, 'How can you and the university help each other grow?'
So, open a word document, jot down the points you want to cover about your career goals, motivations, ideals, achievements, and weave them into a compelling narrative. Use the personal statement examples mentioned and use them as a template to learn how to write a personal statement that is compelling and strong.
Penolipi Wordsmith is a pioneer in drafting compelling SOP's, LOR's, CV's, and Custom Essays. Their team consists of graduates from the top B-Schools in India and Abroad, and have been actively working in the study abroad domain for more than 10 years. They can be reached at www.penolipi.com.