The decision to make a career out of writing, or any art for that matter, can be a daunting one. As rewarding as it is, it takes a lot of courage to make a living from your art. This isn't a journey for the faint-hearted, and while you will have no dearth of advice (and admonishments) from people when you decide to pursue this path, this is a non-exhaustive list of things to keep in mind from someone who has been on this journey for some time now.
Value Yourself
As an artist, especially an emerging one, you might find yourself making compromises just so that you can keep creating art. There is a tendency among people to undervalue artists. This means that you might find people asking you to work for free (or for exposure) or trying to guilt you into working for less money. You might be tempted to agree, especially as a beginner. Don't fall into the trap of devaluing yourself. Time is a precious resource for all of us. Your time and efforts matter, and so do your skills. Spend some time trying to figure out how to set your rates, your non-negotiable terms, and the clients you want to work with. At all times, protect yourself and your work. This is something that most of us realise all too late. It might seem intimidating standing your ground, but only if you respect yourself as a writer can you hope that others do too.
Also Read | 9 Tips To Do Ground Research Before Choosing A Career
Write To Learn
There are many ways to approach a writing life. For some, getting a degree in creative writing or literature is the way to go. Usually, it gives them time to focus entirely on their craft. For others, writing is best learned on their own. There are many factors to consider here. For example, getting a degree might be expensive or require time away from other commitments. While you're the best person to decide whether a formal degree is worth your while or not, always remember that the best way to learn writing is through writing. This might sound obvious, but you'd be surprised how often we forget this. If you can write regularly and get work where you write for an audience (no matter how small), you will find your writing improve much faster. Find your own path and commit to it.
Find Your Niche
There are many kinds of writing that you can do. You can be a copywriter, content writer, or SEO writer. If you have specific knowledge related to science or computers, you can even be a technical writer. Similarly, if you love engaging with and enhancing other people's writing, you might want to try being an editor. It takes time to explore and find out what you're good at and what motivates you. Take your time and be flexible. You might find that you prefer nonfiction to fiction, or that you have a special penchant for travel and culture writing. Also, remember that these niches are reflective of your preferences, and they can evolve. Don't be scared of trying out new niches; you never know what might click.
Also Read | 8 Tips To Effectively Deal With Career Uncertainty
Find A Balance
This might sound tricky. If you want to earn an income from your writing, you will need to understand how the market works. This is true for anything, from content to books. Like anything else, publishing is a business and you cannot ignore this fact. What this means is that there might be certain niches that are more lucrative, or that can get you more work. Similarly, some skills will help you secure jobs more easily. Even in fiction, you might find that certain genres like romance or thrillers are in higher demand than others. You need to know all this to make an informed decision regarding your career.
However, there is a fine line between understanding the market and pandering to it. If you only write in a way that others want, you will never be able to develop your own voice. Therefore, always be aware of your own interests and passions, and don't lose sight of why you started writing in the first place. It might make you feel like your writing isn't a fit or won't sell, but remember that people respect a unique voice over a derivative one.
Get Comfortable With Rejection
This is perhaps the most challenging aspect of any creative career. As artists, most of us pour our hearts and souls into the work we do, and it can be heartbreaking to be rejected. This might be for a story or essay that means a lot to you, or a piece that you've pitched for, or a client or organisation you really want to work with. However, if you learn to stop taking rejections personally, and see them from a different perspective, you will save yourself a lot of pain. Not to mention, you will be able to spend time doing the work needed to improve your craft. Think of rejections as detours that help your work find its perfect home. Also, focus on the feedback (if provided) rather than the rejection itself. When in doubt, remember that every writer deals with rejection. When you get comfortable with it, you will have prepared yourself for a writing life.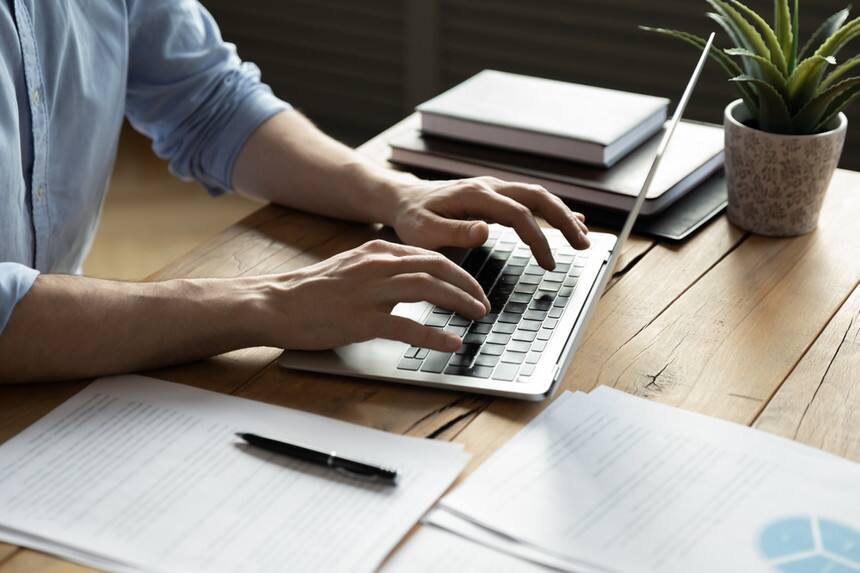 Reading is how we become writers and continue to get better at it. Read as widely as possible, and pay special attention to topics that you avoid.
Also Read | 6 Careers To Consider After An English Major
Read Some More
Between our shrinking attention spans and the proliferation of streaming services, it has become difficult to sustain a reading habit. As a writer, reading is more than just a pleasurable activity. Reading is how we become writers and continue to get better at it. Read as widely as possible, and pay special attention to topics that you avoid. If you enjoy fiction, try reading non-fiction. Also, don't be scared of getting uncomfortable and having your views challenged. A good story or essay can have that effect on you. The best "upskilling" you can do for your writing career is being a voracious reader. Remember that writing is a tool to improve your thinking and broaden your horizons, and reading is how you keep that tool sharpened at all times.
You Have Everything
Is writing hard? Yes. Is it always financially rewarding? No. Is it easier for some people to pursue it than others? Yes. There are many systemic issues that make a creative career difficult. It's also true that if you have financial support or independence, you can focus solely on writing. However, most writers find a way to write despite not having these luxuries. This ain't fair, but there's a reason that writing is your calling. Don't buy into narratives like—"this is the only way to succeed as a writer" or "if you don't have this degree or didn't go to writing school, you're wasting your time." Things might be difficult at times, but in order to write, you don't need anything except curiosity, imagination, and discipline.
Also Read | Career As Content Writer
Show Up
Don't underestimate the value of discipline and perseverance. People have a tendency to romanticise writing and other art forms. If you believe them, you might find yourself waiting for a muse most of your life. Stick to a schedule and try to show up every day, or as regularly as possible. This is tied into our quest for perfection. Get comfortable with producing objectively bad work before it gets any good. That is what revision is for. Value progress over perfection, and know that even one paragraph each day gets you closer to the finish line. I know that it can be overwhelming when you work on a huge and meaningful project, but you only have to take it one word at a time.
Keep Writing Your Narrative
We get it – writing is your passion. It makes life much more meaningful for you. However, it's only a part of your life. Closing yourself off to new experiences, or cutting yourself off from your loved ones can feel like a testament to your dedication and passion, but it can be counterproductive in the long run. After all, writing is a way to make sense of our lives, experiences, and emotions. What will you write about if you don't feed your mind and soul? Both writing and life exist to enrich each other and make you grow. Don't sacrifice one for the other. As important as it is to write your book or article, it's equally important to write your own narrative.
Also Read | How Can You Turn Your Passion Into Your Profession?
Enjoy The Journey
Even in a creative career, it can be difficult not to be competitive or focus on the payoff. Rewards and recognition not only boost your confidence but also make it easier to live off your writing. Therefore, having goals is a good thing. However, this is not a sprint but a marathon. If you truly want a writing life, you must learn to enjoy the entire journey, not just the milestones. It's a blessing to be able to live a creative life, and one that shouldn't be taken for granted. Writing is an act of resistance, courage, love, and joy. It needs to be celebrated each day. If you're lucky, you will realise that the work has its own reward.
Aishwarya is a marketer and writer. As a marketer, she has a keen interest in creating meaningful conversations. As a writer, she loves pushing the boundaries of storytelling.