The challenges and journey of choosing a career that is different from the family norm can be daunting for most students who think about doing so. One, there is a slight fear of expressing themselves honestly to their parents since it might invite some disappointment and hurt. Second, the student fears uncertainty and failure in case their choices do not turn out successful. The uncertainty of their preference and the certainty of the family career can create immense turmoil in a student's mind.
This article shares some stories inspired by real-life cases (names changed), to give you practical tips for choosing careers different from those that run in your family.
Know Your Reasons
Reenu was a nervous 16-year-old. She had switched to a dummy school in Class 11 so she could attend coaching classes for the JEE exams. Six months into the coaching routine and mock tests, she became a nervous wreck. Every day, she would see how badly she fared in her mock tests. Reenu was miserable, but she didn't know why. She knew she didn't enjoy her coaching classes, and that something was amiss, but she didn't know what she wanted to do.
Self-Discovery | Her parents finally got a wake-up call when they saw her crying so often and consulted a career counsellor. With a few sessions, she was able to figure out the reasons why she was feeling so miserable. She was not the engineering type and both she and her parents had no idea of this temperamental difference. They were just doing what everyone in their family and social circles preferred to do.
The challenge with Neeru was that she was agreeable and listened to her parents' advice on most aspects. So when the choice of careers and streams emerged, she agreed to what her parents suggested. She had no idea that it wasn't suitable for her.
Know Your 'Why'| Knowing yourself better and exploring your interests over the years puts you on firmer ground to take career decisions that may be different from your parents. You need to know your 'why', and for that, you need to explore and understand yourself. Once you have a good idea of what suits your temperament, you have a good reason to explore alternative career options.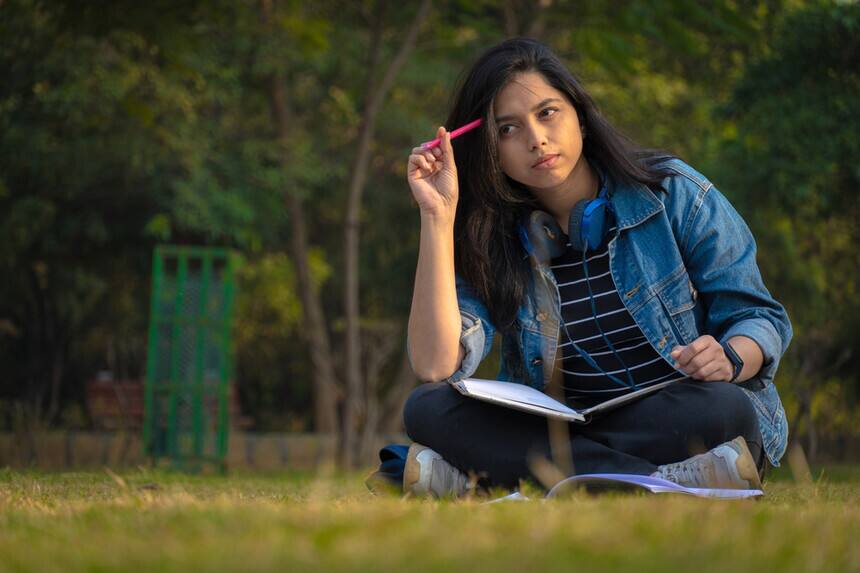 You Need To Know Why You Want A Career Different From Your Family Norm
Know "What" You Want
Harsh was a 19-year-old college student of Journalism and Media. He was excellent at public speaking and wanted to carve a career in media and communication. He lived in a joint family that ran a profitable business in a two-tier city in India.
Also Read | How Do You Know You Need A Career Counsellor: Signs To Help You Evaluate
Challenges Faced | Harsh had no inclination in managing and running the factory his father and grandfather had painstakingly established. There were frequent conflicts at home and Harsh would often storm out, and choose to stay away and live with his friends for a few days. Harsh was unable to communicate to his father his passion for media and communication. He felt he would not be heard or listened to. Harsh was happy to start with a lower salary and work his way through. He was passionate about carving a career in the media.
Even though Harsh's parents were aghast, they supported his graduation and his efforts at crafting a career in journalism and public relations. He is working as a salaried professional which is hard from the perspective of a business family. However, he stayed firm in his decision and was clear about what he enjoyed from the very beginning. While Harsh had frequent conflicts at home, he did not have to suffer a career he didn't like.
Know Your Interests | Knowing what to pursue in his graduation so he could make a career in a field different from his family helped Harsh prepare and take decisions independently. So if you choose to pursue a career different from the family line, you need to have a good idea of "what" career options interest you.
Also Read | What Will Be A Good Career Option For You? Understanding Yourself And The Industry
Communicate What You Feel
Sushma is a postgraduate in Sociology. She loved her subject and was considering a career in teaching. Her mother is a lecturer in a government college and has often been the guiding light for Sushma. While her dad is working in an MNC, many of the women in the family are educators in either schools or colleges. Sushma has been influenced by their experiences and somehow feels a teaching career will be more suitable for her.
Sushma's Fears | Sushma has this gnawing fear as she really does not enjoy teaching. She is also quite creative and finds writing movie reviews interesting. Further, she does not want to do research or pursue a doctoral degree which is essential for university teaching. In her heart, she knows she is not cut out for teaching; however she is scared to do something different from what her family has focussed on.
Try And Communicate | Sushma had a chat with her mother who encouraged her to meet a career counsellor. The sessions with the counsellor helped Sushma communicate and clarify what she wanted to do. She also needed a lot of time to build her profile and portfolio for her new role. However, as her mother was open and supportive, Sushma did not have to suffer alone. She tried to communicate with her family and that worked wonders for her.
Also Read | How Can You Turn Your Passion Into Your Profession?
Don't Assume | Many times, teens fail to communicate because they are 100 percent sure their parents will not support them. However, with changing times there is a good chance that parents may give you a patient ear, so do reach out and fix a good time to chat with them. Don't assume the worst.
Do Not Fear Conflict
Nitya was enjoying her coding role in one of the leading Indian software firms. This was her first job post her engineering degree in electronics and communications. She pursued engineering based on her parents' suggestion. As most engineers end up in software organisations, so did she. To her surprise, she really liked her induction and training, and was enjoying her first job as a developer.
Parents' Advice | Two years into the developer's job and Nitya's mom called her, asking her to think about pursuing an MBA. That was the magical combination to pursue, an engineering degree followed by an MBA, so you earn lots of money and respect. This was exactly what her father had pursued, and he seemed to be quite successful.
Consequences Faced | Nitya wasn't so sure but knew her parents would keep nagging her, so she began to prepare for her entrance exams. Being a bright student, she cracked the MBA entrance and joined a premier college. While she enjoyed campus life at her MBA institute, the placements were a different experience altogether. She landed a job in a sales and marketing role, while she was a technically-oriented person. She followed her parents' advice all through and she was left feeling miserable this time.
Need To Speak Up | Unfortunately, Nitya preferred to avoid conflict and get over with the course, degree, etc. However, a career is a life decision, you don't just get over it. You need to live it every day and that can become tough if you don't like what you do. Nitya never stood up for herself fearing conflict, which backfired and led her to spiral down in her career.
Also Read | 'Right Careers Require These Internal, External Factors To Align': Expert
Avoiding conflict in the short run can prove hazardous to your long-term happiness. Remember, if you are temperamentally different from what your parents aspire for you, it is better to speak up.
If Your Career Is Different From What Your Parents Aspire For You, It Is Better To Speak Up
Seek Support Outside
Manu was born into an architect's family. His parents wanted him to become an architect from the day he went to school. The pressure was immense. Manu would sketch well, and his parents were super proud of their only son. Only problem was that Manu disliked both Physics and Maths. He enjoyed arts, languages, and history.
Challenges Faced | Being a bright student, Manu was given PCM in his school, however, it made high school a nightmare for him. He didn't clear any of the architecture entrance exams in India and felt depressed.
Also Read | Your Stream Need Not Limit Your Career Options: Check Out Some Real-Life Stories
Help From Relative | One of Manu's aunts figured there was something seriously wrong and started to talk to him often. Soon, they figured that he would prefer to pursue a course in visual arts and communication rather than architecture. She sat down to chat with Manu's parents and over a few weeks, helped him fill out his admission forms. Manu was grateful to get help from his aunt who later shared how she had to do the same when she wanted to be a lawyer.
Find Support | So, if you are in that unfortunate position where your family imposes career decisions on you, find refuge in supportive friends and relatives outside of the immediate family. It is true that the conversations may get unpleasant, however, it is a small price to pay for a brighter future.
Give Your Parents Time
Your parents may be upset with you for a while as you choose a different career, but they still love and care for you. Show your love for your work and give them time to accept your decision. Stay committed to making family relationships work even though you may choose a different career. Understand your family is also human and all humans are prone to error. So, while you pursue your dream career, keep in touch with your family and keep healing your heart.
Srividya is a Career and Life Coach who works with teens, adults and returning professionals to help them find joy and alignment in their careers and lives. After working for over two decades, she founded LifeVidya in 2019 and has worked with hundreds of students, professionals, and women. She can be reached at www.lifevidya.in.