Students often find their challenges and responsibilities increase as they progress in school. Moreover, as their grade increases, parents' expectations also tend to increase. When these expectations become difficult to meet, the situation can become overwhelming and stressful for students. In this article, we will discuss how to deal with parental expectations in high school.
Set Realistic Goals
When dealing with expectations, have realistic goals that you know you could achieve. It is a good idea to sit together with your parents while setting these goals so that you could communicate any issues or concerns that may arise in the process. At times, parents may set goals that you may feel are beyond your scope, communicate the same to your parents and break those goals into smaller, more realistic steps. Refusing or blindly accepting those goals would only lead to stress and disappointment.
Strength Based Approach
It's a good strategy to focus on your strengths when dealing with parental expectations. Focusing on your strengths can help in lifting your confidence and give the much needed motivation when a situation gets stressful. Acknowledging your strengths and using them to tackle a situation can help you deal with parental expectations easily.
Manage Your Time Effectively
To help you achieve a better work-life balance, which is crucial for your overall well-being. Managing time is crucial for dealing with parental expectations. Prioritising tasks and creating a schedule is a good strategy that could help with the same. This will also help you increase productivity and achieve targets more easily.
Seek Help When Needed
If you find yourself struggling with your parents' expectations, or you find it difficult to communicate the same to your parents, speak out and seek help. You can always reach out to school counsellors or other mental health professionals if you feel that the way things are going on currently is beyond your capacity.
Also Read | Creating Neurodiverse-Friendly Workplace
Be Your Own Best Friend
Do not forget to be kind to yourself when navigating parental expectations. When school and other things get difficult, you may tend to be harsh on yourself and over critical. Remember that mistakes are a part of life, the goal is to try your best, and it is okay to make mistakes. Find things that give you joy so that you can de-stress yourself accordingly.
Communicate With Your Parents
Communication is key when it comes to dealing with expectations from others, especially parents. The communication should involve not only what the expectation is but also how you feel about the expectations. The absence of communication can lead to feeling isolated, you may feel your parents don't understand you and don't support you. Your parents may feel the same, leading to possible conflict.
Communication can be a tricky spot to be in, especially if it's with people who you feel may not understand you. Therefore, we will briefly share tips and strategies on how to effectively communicate with your parents:
First and foremost, make sure you have their attention. The conversation would be one sided, or they may not be completely receptive to your thoughts if they are preoccupied with something. Make sure there are no distractions that could break the flow of the conversation. A walk or a conversation after dinner could be a good starting point.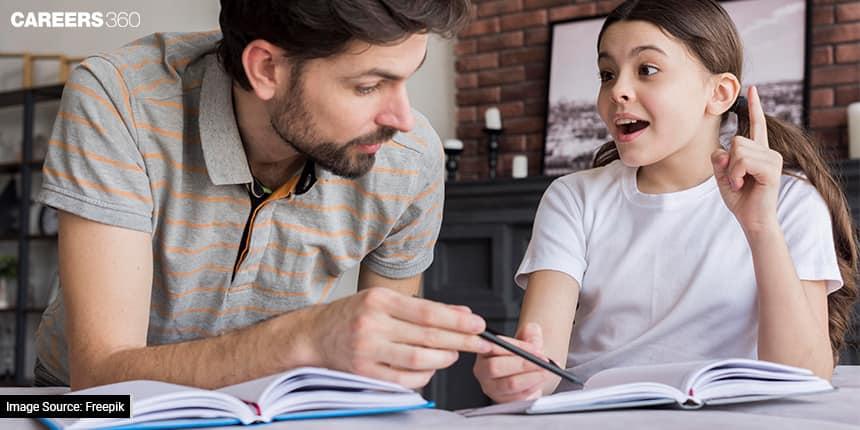 Try to set realistic goals, manage time, communicate with your parents, and more importantly, seek help when needed.
Also Read | Tips to Develop and Practice Body Positivity
Try to be as clear, specific and to the point as you can be. Being unsure of your goals or interests would only make it more difficult for you to convince your parents. Having a clear path or plan of action would make it easier for your parents also to understand your point and trust that you have thought this through.
Do not hesitate from sharing your challenges or obstacles. Having a plan does not mean that you would not face challenges, and it certainly does not mean that you have to face challenges alone. Sharing your concerns and obstacles would also help your parents feel a part of your journey.
Do not resort to blaming your parents. Instead use statements that help them understand your feelings and experience. For example, instead of saying, 'You always want me to score higher than my capacity', try saying something such as, 'I feel overwhelmed and feel that your expectation feels like greater than my current capacity.;
While you share your experience and feelings, do not forget to listen to your parents' perspective as well to try and understand where they are coming from. Ask questions and say things out loud to confirm that you and your parents understand the same thing. This could also help you to see things from their point of view and find common ground. Try to keep an open mind for things before rejecting them completely.
While disagreements are likely to happen, try to offer solutions or look for common ground instead of distancing yourself from the conversation. Avoid getting defensive and focus on getting a solution. Make sure that you are always respectful during disagreements as well. For example, if they expect you to take a certain class, explain why you don't want to and offer other options that are more in tune with your interests and their expectations.
Lastly, make sure you keep your end of the bargain. If you and your parents had made decisions mutually, do not forget to take actions that were your responsibility. In case you feel you have to remind your parents about their promises, do so, however make sure you are not accusatory in the process. This can help to build trust between you and your parents.
Another aspect that is noteworthy here is self care in the process of navigating and dealing with your parents' expectations. You should continue to take care of your health, both physical and mental. Try to maintain a healthy lifestyle by getting good nutrition, proper exercise and sound sleep. Discover and engage in activities that help you feel good and have a relaxing impact on you. These could be simple activities such as listening to music, going out for a walk or reading. These activities could really help in reducing the stress and anxiety that comes with being a high school student.
Also Read | Understand Your Attachment Style And Help Your Relationships Evolve
In conclusion, dealing with parental expectations in high school can be daunting. Moreover, it is not something that can be wrapped up in one go. It requires persistent efforts to get to a point of balance. Try to set realistic goals, manage time, communicate with your parents, and more importantly, seek help when needed. Do not forget, that you are good as you are, your grades, your school life, doesn't define your value as an individual. Always aim to be a better version of yourself, but also be kind to yourself in the process.