At every crossroad in your life, for every decision you have made – be it the school you'd attend, your classes, the university you graduate from, seminars and events you attend, the job you take – all have been dictated by your interactions and guidance with those around you. So for you to succeed, it's critical to surround yourself with people who will influence you in the most productive and beneficial way.
It's not what you know, but who you know. It is popularly said in the industry that one's network is really their net worth. Thus, building an online social presence is extremely important in the business world.
It is human tendency to like to work with people one knows and recommend people one trusts. Recommendations are an easy way to get a job and networkers are almost never out of a job.
Tips To Network Online
You need to get the word out about what you are actually doing as well. This means meeting people and taking time to participate in conversations that are happening in your field. This may not always be possible, thus people resort to online connections. Thanks to the world wide web, we can now be connected with anybody from a CEO to a machine operator with just a click of a button.
Here are some ways in which you can build a robust, online social network.
Get Visible
Go out there and show yourself. You should be part of online communities and groups, commenting, posting, re-posting, and sharing views. While you may feel skeptical initially, you never know how connecting with somebody at some point may lead to some opportunity like you've never gotten before.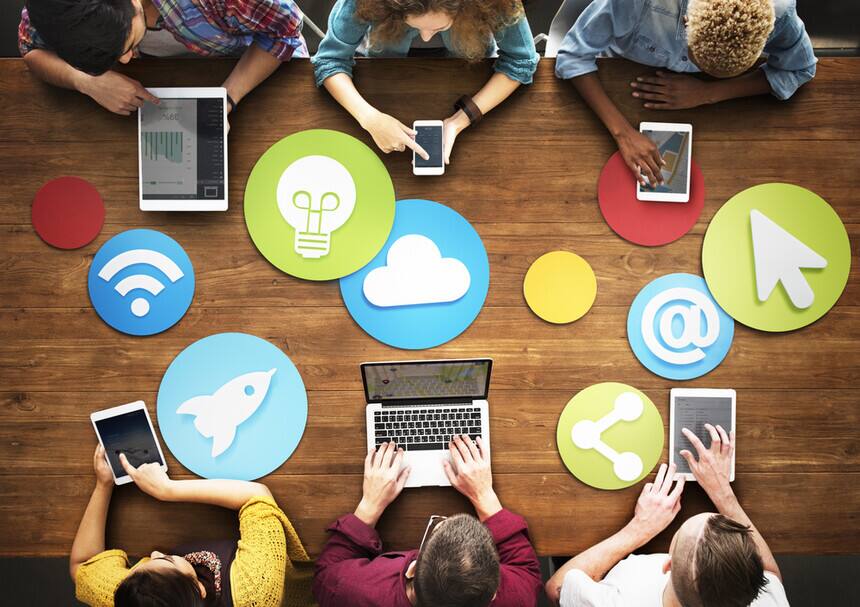 Be A Part Of Online Communities And Groups, Commenting, Posting, Re-posting, And Sharing Views
Connect With Connectors
If you've been more towards introversion, feel shy and awkward approaching people, and feel like you lack the skills to network – connect with people who already have a network around them. These might be speakers, coaches, leaders who run communities, and so on. They already know who the right people are who can help you. Follow experts from your field, this way you can send requests to those who follow them. These could also be moderators and admins of different pages and online communities.
Live Meetups
When you go to events, you will find collaborators and future business employees/employers whom you can intern and work with. You would also find other enthusiasts, creators, or freshers with whom you can exchange knowledge, ideas, and learnings, such that it helps you expand your network. You can always find these people online and connect, giving reference for a future opportunity. A message to someone from the industry could be like this:-
"I met you during the Hackathon event held in Mumbai last year. I find your recent work on building AI-based platforms for special needs students very interesting. I have completed my master's from DU and would love to be part of your team."
Also Read | Traditional vs Modern Banking: Here's How The Job Has Changed
Personal Branding
When you go for an interview, you plan out your outfit because you want to leave a good first impression. Similarly, when people see you on social media, your accounts should reflect who you are, your values, your brand, and what you do. If you reach out to a thought leader on Instagram, Twitter or LinkedIn, is your bio filled out? Do you have a picture of yourself that shows you and is appropriate? What's the message you are giving out through your posts? This helps the other person to put in trust and acknowledge your existence.
Approaches To Follow
They are basically three approaches one has to take when looking for a good online presence.
Who Are The Tribe Leaders?
You should first find out who are the real influencers, leaders, entrepreneurs, and basically the best of the best in your field. You must follow them on all social media touchpoints and find ways to engage with them. You can start this by re-posting their content, commenting on their posts, answering their questions, and giving genuine feedback. These are conversations that are already happening and you can contribute to them in a way that adds value.
Which Are The Best Sites?
Research the best platforms, sites, YouTube channels, blogs, Facebook pages, Instagram accounts, and Twitter handles that are talking, working, and famous in your field. You can also look for podcasts that are popular for that niche and take some time out to watch them. Read the comments and then pose your opinion on them by tagging these people. Engage with and on the right people's social media accounts.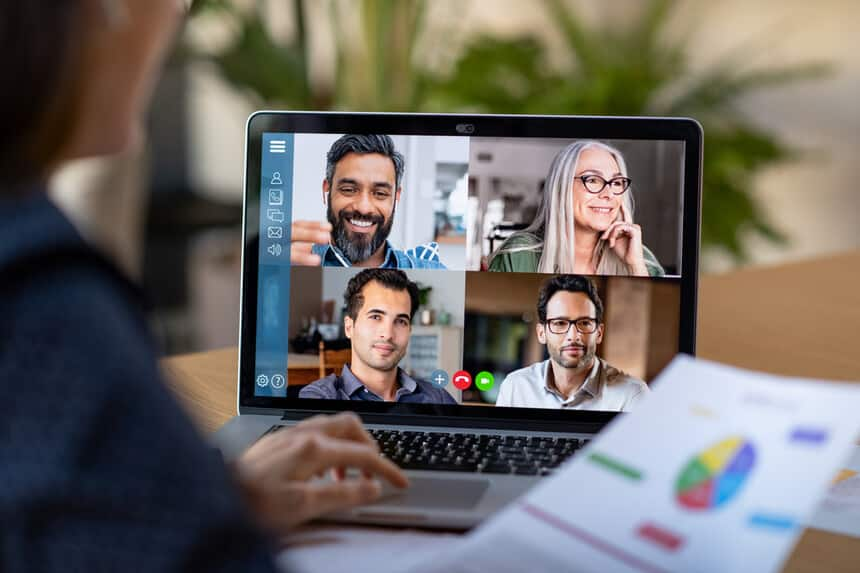 Engage With And On The Right People's Social Media Accounts
Who Are Your Peers?
Connect with people in your space and who are with you. These could be people from a different university, school, city, or country, yet may have similar aspirations as you. These could also be seniors or juniors. These will be people who may be your future co-workers, managers, or leaders. Knowing you have a familiar face in your corner when you go out in the real world will work in your favour in most situations.
A tip to remember here is to connect with people online with no agenda. If someone feels that this person just wants something out of them, they might show interest in connecting with you. Don't think what the person can do for me, instead think if there is a way you could add value to them. People are more likely to help you when you go and connect with such intentionality.
A lot of the efforts that you make may not immediately lead to fruition in terms of business or job opportunity, but having social capital and a social circle has its own advantages that may sprout up at any time when you least expect it.
Regardless of the field you're in, the more people you know, the more doors of opportunities will open for you, and the more sound advice you will receive while making some of the most important decisions of your career and life.
Also Read | Data Analyst: A Fresh Take On The Job