Many times, parents and students view careers as an academic pursuit to be taken seriously after Classes 8 or 9. A lot of parents, around this time, get their kids to reduce the number of hours the latter invest in sports and hobbies. Many students also enrol for competitive coaching, often without properly evaluating their options and thinking through. This one-size-fits-all approach might be helpful for a few but it is detrimental to others. This article highlights how you can do your ground research for academic and non-academic careers, giving you some practical tips and suggestions.
Discover Your Interests
Kavita, a 14-year-old student, likes reading science fiction movies. She seems to have a knack for remembering formulae and often refers to table salt as NaCl and breads as starch. She applies iodine drops to rotis and breads to see if the red turns purple.
Mukul, an avid drummer, has been learning the drums since he was eight years old. His mom found him to be an active child and felt that he needed a home-based hobby apart from all the sports he was playing. He now takes to the drums when he is sad, tired, wanting to try a new beat or just practice. He loves the drums, and everyone loves hearing him play.
Also Read | 10 Important Career Tips For College Students
Ritu and Ram are 15-year-old twins who can turn anything into sustainable art. Ritu has turned many of their old glass bottles into Diwali lights and decorations, while Ram just finished helping his uncle in renovating his office reception using old cans, ropes, tyres, and all waste knick-knacks they collected together.
What do each of the above descriptions tell you about the possible careers they could take? The first step in doing ground research is to observe yourself and for parents to observe their teen/s. See what interests you naturally and what you are drawn towards. This gives clues to your natural talents that can be nurtured into careers.
No Interests? Pause & Reflect
Sometimes you may feel that you or your teen has no interests really. Don't lose heart, do take a step back and check if the routine is too packed with no time to "just be '' and explore. Also do check on mindless screen time as this may drastically reduce your ability to pursue your interests because of the addictive nature of technology. Allow natural talents and inclinations to surface and avoid looking for awards, prizes, and perfection in every exploration.
Find Your Suitable Fit
After you have noticed the topics or areas that you are drawn towards, the next step will be to research possible careers in your areas of interest. Let us now think through this in context of the examples we discussed above.
Kavita has a clear choice of a career in the sciences. Perhaps areas like Biochemistry, Environmental Science, Food Technology, Virology, Nutrition, Botany are possible career options for her. She can look up various websites and books that talk more about careers in the life sciences.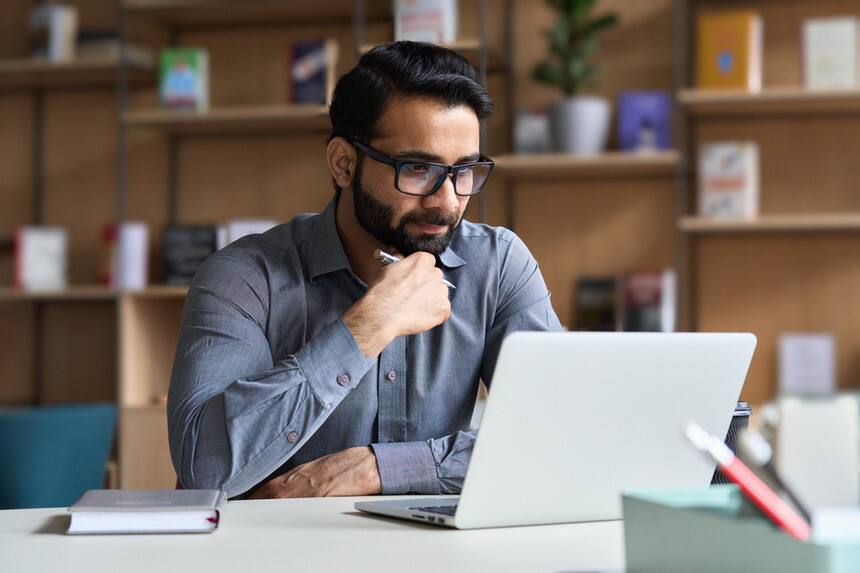 The first step in doing ground research is to observe yourself. See what interests you naturally and what you are drawn towards.
Also Read | Promising Careers That Don't Require A Degree
Mukul, the drummer, could be a performing artist, pursue a degree in music or even sound engineering.
Ritu and Ram might have bright careers in art, handicrafts, and design. They could look at courses in Fine Arts, Design or Architecture.
There are hundreds of courses available, and more keep getting added with time. You will be able to take a call about which course will be a good fit for you only once you judge your natural inclination and interests better. For those who face trouble figuring this out for themselves should ideally consult professional career counsellors who are qualified psychologists and give one the space to think and reflect on this.
Once you have a broad idea of the area(s) of talent and interest, and the typical careers they may lead to, you will need to do focussed research in your chosen area(s).
Understand UG Course Offerings
To understand the different course offerings, you could view websites of established public and private universities. A wide range of courses are available in most established universities, and needless to say, it helps to be informed. For instance, Kavita can choose from Botany, Zoology, Chemistry, Nursing, Home Sciences and Environmental Science courses. If she chooses specialisation courses, she will have many more additional options like Biochemistry, Food Technology, Microbiology, Bioinformatics, Biotechnology, Kinesiology, Marine biology, Oceanography, etc.
Also Read | Make The Best Of Freshers' Life In College: Tips, Tricks, And Suggestions
At thi step, it would be helpful to make a list of three to five courses you might want to pursue. Start collating your research in a journal, spreadsheet, or word document as per your convenience for easy reference.
Understand Qualifying Criteria
Each of the course options that you shortlist will have specific requirements like subjects needed in high school, percentage of marks, entrance exams to be taken, etc. Make a note of these qualifying criteria and choose your subjects in Classes 11 and 12 accordingly. Also try to find out about the qualifying marks and entrance exam formats. If you can seek some sample entrance exam papers, take a mock attempt on your own to see how you fare and if this is something you would like to prepare for.
Also Read | 8 Tips To Effectively Deal With Career Uncertainty
Know The Admission Cycles
For all colleges shortlisted, note down the dates when application forms are released and check them often to make sure you are not missing important deadlines for submissions, interactions etc.
Know The Financial Investment
Higher education is usually expensive, especially if you plan to study in private universities. Foreign university costs may be subsidised through scholarships; but the costs of accommodation and travel would be significant, and it would therefore be helpful to research and plan.
Communicate
The steps above are iterative and will need to be done a few times before you cross each milestone of your course and career choices. If you are a parent, listen to your teenager and help them understand your considerations. If you are a student, communicate your research to your parents and seek help along the way. Engaging in frank, solution-focussed conversations would be helpful for both students and parents. It also helps if teenagers are mindful of their family's context, needs and finances so colleges are chosen accordingly.
Read & Experience
Try to see documentaries, films, shows related to your chosen career(s). You may also connect with senior students and seasoned professionals to get different perspectives. Do take your internships seriously and try your hand at as many tasks and projects to get a better idea of what you like, are skilled at and want to learn.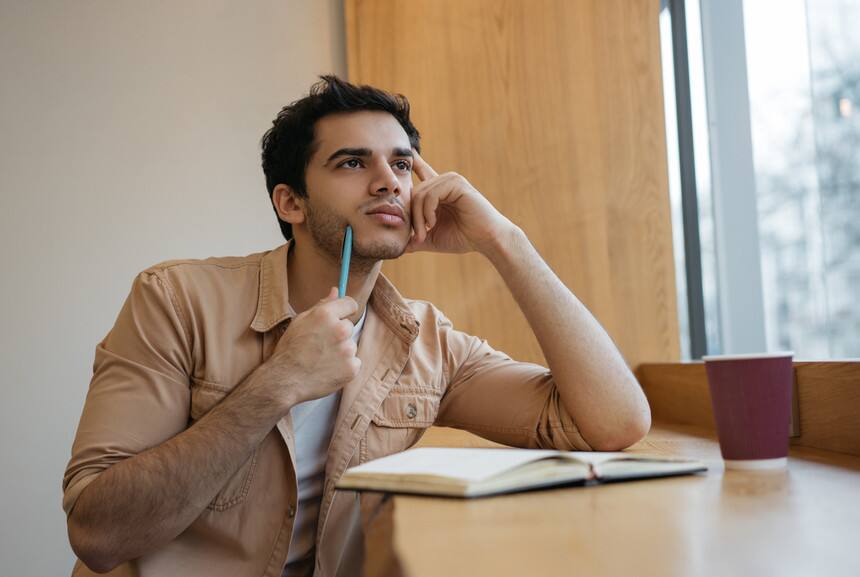 Your ground research and planning will help you greatly in navigating your career and course preferences.
Also Read | Your Stream Need Not Limit Your Career Options: Check Out Some Real-Life Stories
Get A Realistic Picture
Most careers, whether they are academic or non-academic, have four to six years of study, learning or internships. Even careers like photography, where working with a mentor is preferable, you will need a few years to learn, develop your niche, market, and create a name for yourself. So, become flexible about how you travel, where you eat, how you vacation and your house rentals etc. especially in careers that have less established career pathways. Be mentally, physically, and financially prepared for the rigour and investment, and view your career as a cumulative effort of years. Your degree and placement are only the starting points. Also understand the lifestyle demands of studentship abroad, in hostels, paying guest accommodations etc. so you are aware and can make the necessary adjustments with some effort.
Also Read | How Can You Turn Your Passion Into Your Profession?
Your ground research and planning will help you greatly in navigating your career and course preferences. However, environmental factors may always be able to change the course of your decisions. The idea is to research and plan, and yet be open to all the emerging changes or challenges.
Doing your ground research is a journey of self-awareness and exploration of options. Enjoy the process and cumulatively grow in your career.
Dr. Srividya is a Career & Life Coach who works with teens, adults and returning professionals to help them find joy and alignment in their careers and lives. After working for over two decades, she founded LifeVidya in 2019 and has worked with hundreds of students, professionals, and women. She can be reached at www.lifevidya.in