Once students decide which professional course they want to choose and where to move in their career, the next step is to overcome the financial challenges they might face. This is where scholarships for students come in. In India, scholarships for students worth more than Rs 25,000 cr, offered by the government, corporates, NGOs, and individual donors, are available.
Where To Look For Information
It is important to understand where to find scholarships for students that are helpful for you. The biggest scholarship portal in India is the National Scholarship Portal (NSP), managed by the central government, including all centrally-funded scholarships' information. It also includes scholarships from AICTE, UGC, and state funds.
Key Steps For NSP | Registration > Login > Application > Form Filling > Documents Upload > Final Submission
You can also get information on scholarships for students on state portals, Buddy4Study, etc.
Also Read | Student Scholarships, Financial-Aid In Karnataka, Telangana: A Ready Reckoner
List Of State Scholarships
Here is a list of various state scholarships for students.
| | |
| --- | --- |
| State | Scholarships For Students |
| Scholarships for Uttar Pradesh | UP Scholarship |
| Scholarships for Maharashtra | Mahadbt |
| Post Matric Scholarships disbursements through ePass | Epass Scholarship |
| Jnanabhumi Online Portal of Government of Andhra Pradesh | Jnanabhumi |
| Scholarship Portal of Jharkhand | E Kalyan Scholarship |
| Government of Madhya Pradesh | MP Scholarship |
| Karnataka Education Board | Epass Karnataka Scholarship |
| Telangana Government | Telangana Epass |
| Government of Punjab | Punjab Scholarship |
| Government of Kerala | E Grantz |
| Minorities under Government of Karnataka | Gokdom |
Also Read | Student Scholarships, Financial-Aid In Tamil Nadu, Kerala: A Handbook
Types Of Scholarships
The different types of scholarships for students to avail:-
State Sponsored: Types of scholarships sponsored by the government
Corporate Sponsored: Sponsored by private companies
Merit-based: Based on the marks scored by the student
Means-based: Based on family income.
Talent-based: Based on sports, arts, etc. are
Special Class Scholarships: girls, specially-abled, category-based, profession-based, department-specific
Class-based: Pre-matric, post-matric, graduation, PG, Ph.D., fellowship, etc scholarships for students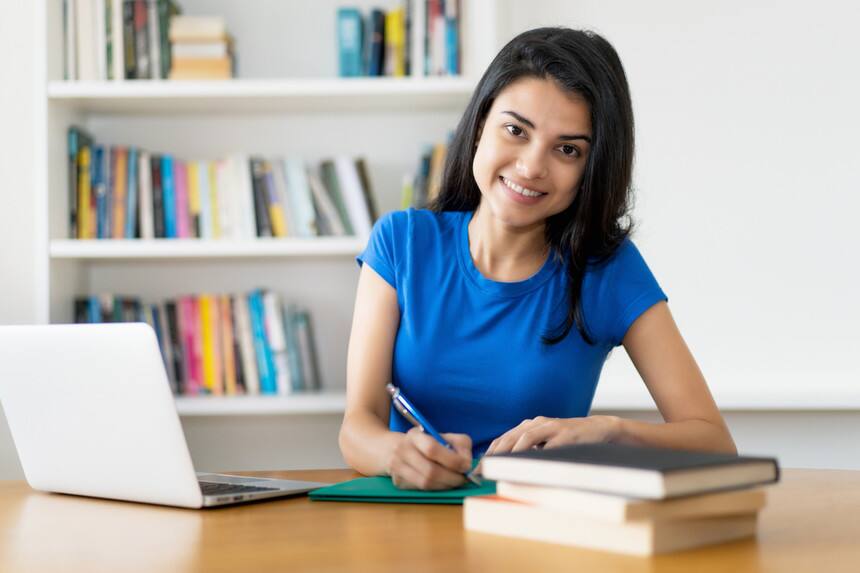 Students Can Avail Different Types Of Scholarships
Some examples of scholarships for students provided to Indians are-
GSK Scholars Programme 2022-23: Student scholarships in India provided by GlaxoSmithKline to MBBS students
Kotak Kanya Scholarship 2022: provided by Kotak Mahindra Group to underprivileged girls pursuing professional UG courses.
Schaeffler India Hope Engineering Scholarship 2022-23: provided by Schaeffler India to economically weak students pursuing UG in engineering.
Colgate Scholarship: provided by Colgate-Palmolive to economically weak students pursuing PCB/PCM in class 11 and class 12.
BYPL Sashakt Scholarship 2022-23: Scholarship in India provided by BSES Yamuna Power Limited to EWS students studying in UG programmes in Delhi.
HDFC Badhte Kadam Scholarship: provided by HDFC to EWS students in classes 11, 12, UG courses, PG courses, diploma/ITI, vocational courses, or students taking coaching for professional courses.
SBI Asha Scholarship Programme: Scholarship in India provided by SBI to EWS students from classes 6 to 12.
Saksham Scholarship Program for Driver's Children: Student scholarships in India provided by Mahindra Finance to support children of the drivers' community.
List Of Required Documents
The commonly required documents needed for scholarships for students are:-
Identity proof
Address proof
Family income proof
Academic certificates/degrees/marksheets
Bank account proof
Current academic year fee receipt
Photograph of applicant
Student scholarships in India especially ask for these documents:-
Age proof
Category certificate
Disability certificate
Domicile certificate
Driving license
Crisis document
Also Read | 10 Scholarships For Class 12 Students
Myths About Scholarships
Some myths about scholarships for students you must be aware of are:-
You can only seek a scholarship via your current institution.
The scholarship application is a time taking process.
Scholarships are only available for EWS category students.
You can only t apply for one scholarship in India at a time.
Only students with high academic achievements get scholarships.
Arranging documents for scholarships for students' applications is a tough task.
Also Read | Scholarships From Class 11 Till Post Graduation Onwards