The objective of education, whether academic, professional, or vocational, is to build a career, which for a lot of people, begins with finding the right job. This article discusses the different ways students with a vocational qualification can use their credentials to find themselves a well-suited job.
Practical Training/Internships
Vocational training often includes components or modules of practical training and/or internship. Training institutes have industry relationships and have organisations visit them to fetch interns. Depending on their performance, potential, and other related factors, interns are often able to secure full-time employment at places where they intern.
Apprenticeship Training
The Government of India is prioritising apprenticeship training for students who have undertaken vocational education. Apprenticeship training is a course of training in an industry or establishment, under a contract of apprenticeship which consists of: -
Basic training component, and
On-the-job training (OJT)/practical training at the workplace
All establishments having a workforce (regular and contract employees) of 30 or more people are mandated to undertake apprenticeship programmes in a range from 2.5% to 15% of their workforce (including direct contractual employees) every year.
After successful completion of apprenticeship training, chances of absorption and employment of candidates in the organisations where they've completed their training, are high. This has obvious benefits for the employer because they get a fully-trained and experienced person in the required trade.
Also Read | How To Improve Interpersonal Skills: 7 Helpful Tips
The Apprenticeship Portal
The central government maintains a website called the apprenticeship portal where information about apprenticeships may be shared. The public view gives you access to information on apprenticeship opportunities posted by companies, registered candidates, and apprenticeship guidelines. Candidates can access information by using search parameters like state, district, sector and trade, organisation, and so on. To apply for available apprenticeship opportunities, it is mandatory to register on the portal.
One may use the option "apprenticeship opportunities" on the top toolbar to view the opportunities. You may search by keywords, such as 'hospitality', 'fitter', 'operator', 'chef", 'sewing machine', and so on in the "search opportunities" section. Aspirants may access the portal here https://www.apprenticeshipindia.gov.in/
There are three items on the dashboard:-
Invitations Received | Companies sometimes screen your profile and if they feel you're fit for the opportunity, they invite you to apply. This section lists the number of invitations received by the candidate.
Applications | The number of apprenticeship opportunities to which you have applied is listed in this section.
Contracts | This section will show the contract you have signed with various companies, however, you will only be able to accept one.
At the discretion of an establishment., the length of an apprenticeship (including basic training) can range from 6 to 24 months for "Optional Trade" to 6 to 36 months for "Designated Trade." Candidates are paid a stipend in accordance with the government's guidelines.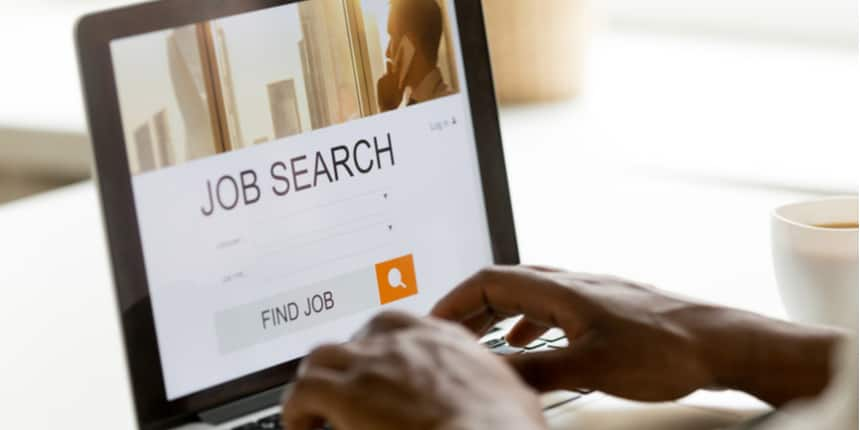 The Central Government Maintains A Website Called The Apprenticeship Portal
Rozgar Melas
National Skill Development Corporation (NSDC) under the aegis of Ministry of Skill Development & Entrepreneurship (MSDE), Govt. of India, organises Rozgar Melas across the nation, for helping unemployed youth find suitable jobs in the private sector.
These Rozgar Melas generally cater to the youth in the age group of 18-35 years, with some prerequisite academic qualifications (Class 8/10/12; ITI; diploma; graduation, etc). The prospective participant chunk of these rozgar melas is sensitised and mobilised through channels including print, SMS, social media, and workshops at the college/university level in and around the districts where these rozgar melas are held.
Generally, a rozgar mela witnesses participation of 40-50 employers from 10-12 high-economic growth sectors. These sectors are identified based on the aspiration of youth and the presence of industries in the target state or nearby areas.
Rozgar melas are generally accompanied by other activities like counselling sessions for jobseekers and their parents, "kaushal melas" for the registration of youth under fresh skill development training (PMKK/PMKVY), Mudra Loan Facilitation Counters and Skill Exhibition (where SSCs demonstrate training models, equipment, job roles of their respective sectors).
Also Read | Facing Job Interview Questions: 5 Professionals Share Experiences, Tips For Freshers
Campus Placements
Job search is relatively easier for students pursuing vocational education in universities/colleges offering diploma or degree qualifications (BVoc, etc.) or from ITIs, which are visited by companies and other organisations for campus placements. Such institutes/universities usually have campus placement cells and industry linkages. Industry professionals are often invited by these institutes as guest faculty to help students get exposure to the real-life dynamics of the trade. These companies also take and employ freshers qualifying from the institutes during campus placement drives.
Job Search Is Easier For Students Pursuing Vocational Education In Universities/Colleges
Job Portals
One look at job portals and you will be amazed to see how a variety of trades need people with vocational qualifications to work with them. In fact, it is a good idea for those intending to pursue vocational education to look at these portals and analyse the type of vocational education in demand, skill set asked by industry, remuneration, and the like, so as to be clear about which direction which industry is moving in. Some such job portals are LinkedIn, Naukri, Indeed, and so on.
Referrals
We live in an age where the importance of networking cannot be overstated. Aspirants may approach seniors/alumni of the college/institute they study in and ask for relevant connects to help them find suitable jobs. Similarly, you may seek help from your friends in similar trades in terms of getting information about openings.
Also Read | Confused About A Job or A Start-Up Venture? Here Are Tips To Help You Decide
Freelancing/Self Employment
There is no better time than now for a person with the right skill set, attitude, and willingness to work hard to start freelancing or undertake a venture of their own. Here are a few examples.
Cloud Kitchens
A cloud kitchen is a delivery-only restaurant with no traditional physical or dine-in space or takeaway counter, but only an operational kitchen for the preparation of food that functions as a production unit. No fancy infrastructure, no waiters, no tables, no furniture, nothing at all! Customers can place their orders online through the online food aggregator apps (sometimes, these kitchens may have their own specific apps too), hence the name, "cloud" kitchen. This is a low-investment model for those wanting to venture into the food business.
Also Read | 8 Reasons Why Students Should Use LinkedIn
Beauty, Mechanics, Etc.
One could just list their services on service aggregator portals (for instance, Urban Company ) and they would be self-employed from day one. From there on, your skills, publicity by word-of-mouth and digital media will help you fetch more work.
Photography, Event Management
You can simply start by building your portfolio by photographing events for your friends and family. The right samples of your creativity will help you attract customers and book larger events. This approach may also work well if you wish to take up something like event management, wedding planning, and so on.
Think carefully, research, take one step at a time, and you shall surely find your best-suited job.
Also Read | How To Make HR Notice Your Resume
Pramod Nagpal is Chartered Accountant by training, (Retd.) Managing Director, Central Cottage Industries Corporation Of India Ltd. (A Govt. Of India undertaking, under Ministry Of Textiles). Currently he is Director, Bharat Sevak Samaj (BSS). BSS is a pioneer in the field of Vocational & Skill Education in the country. Pramod has keen interest in the field of education, and guiding students on harnessing available opportunities to achieve their goals.