In the National Institutional Ranking Framework's report of 100 colleges in 2022, just three were from Maharashtra. These, spread over Mumbai and Pune, together saw 92.2 per cent of the 2018-2021 batch graduate. According to the latest data available, only 9.5 per cent of students were placed in jobs upon graduation. This was the second lowest placement rate among top colleges of Delhi, Kerala, Tamil Nadu, and West Bengal.
The Maharashtra colleges to attain the highest rank in NIRF 2022 came in at 57– Fergusson College in Pune. In 2021, this college was at the 96th position in the NIRF list but it showed a major change in its position this year.
The data of the three ranked colleges is given below.
| | |
| --- | --- |
| Name | Rank |
| Fergusson College(Autonomous), Pune | 57 |
| College of Social Work, Mumbai | 69 |
| St. Xavier's College, Mumbai | 87 |
However, student information was not provided for about half the graduating students in NIRF. This analysis is based on data that was available.
Maharashtra Colleges Placement
Of the five states, Maharashtra had the second-lowest percentage of students who opt for higher studies – 44 per cent. Its placement rate, at 9.5 per cent, was also the second-lowest. For perspective, the placement rate at the top 10 Tamil Nadu colleges was 26.4 per cent; West Bengal's, 9.3 per cent; Delhi 16.7 per cent; Kerala 11.5 per cent.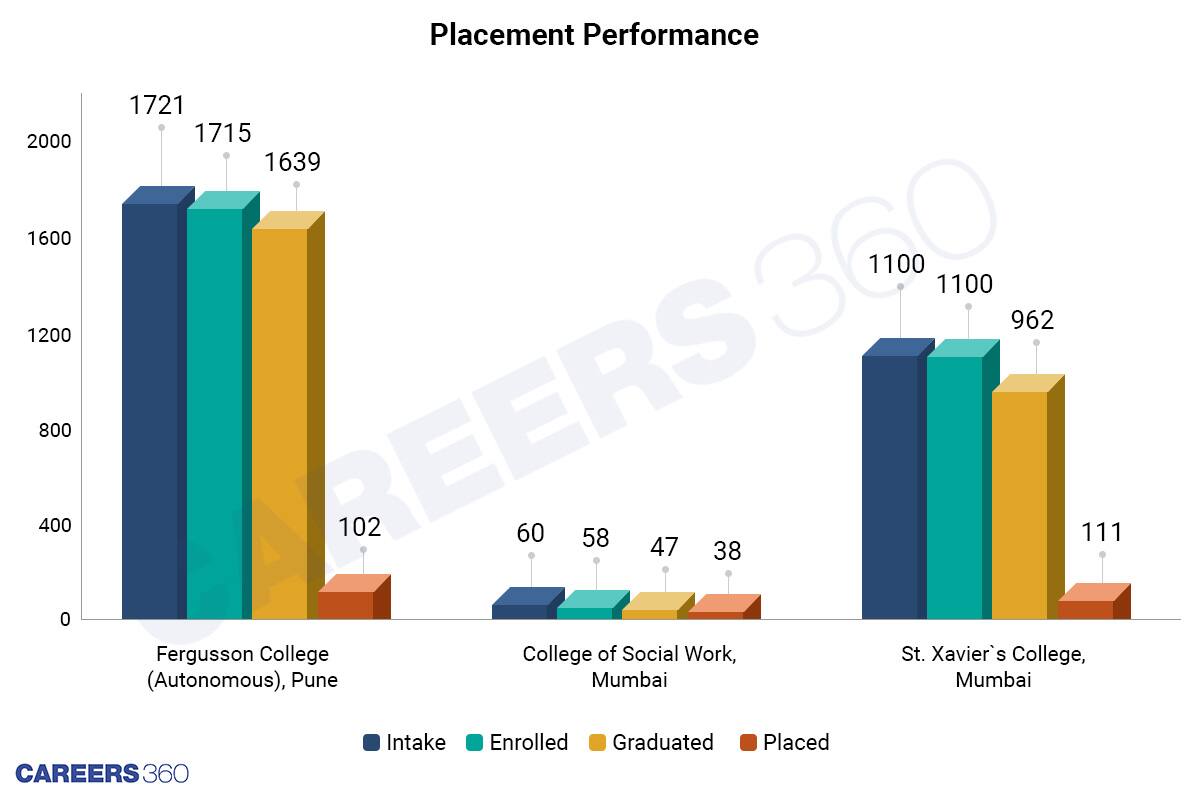 Top-ranked colleges of Maharashtra
Higher Study: Top Colleges Of Maharashtra
The three institutes together had 44 per cent of their graduates pick further studies over work following graduation. This while top colleges in Delhi, Kerala and West Bengal colleges had 62 per cent students go for higher studies; Tamil Nadu had the lowest percentage of students opting for further studies with just 40 per cent.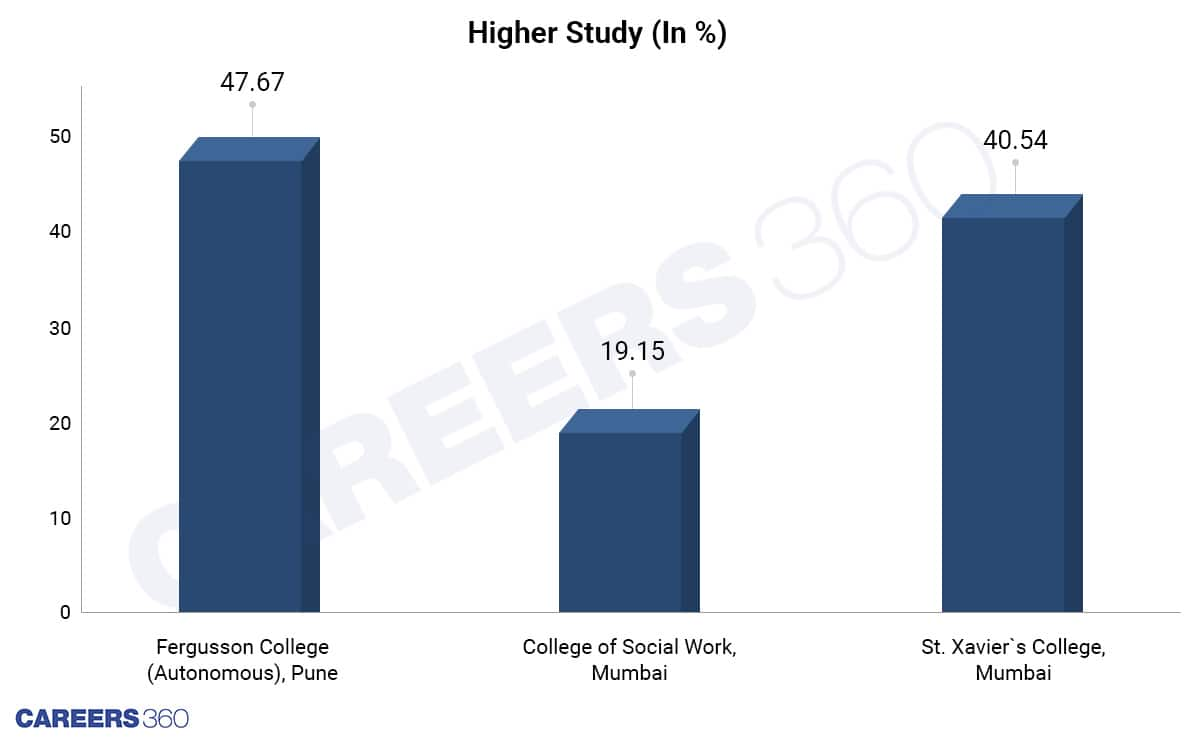 Top-ranked colleges of Maharashtra
In NIRF 2021, four colleges were ranked from Maharashtra but in NIRF 2022, St. Xavier's College made it to the list but two colleges could not. Namely - Government Institute of Science and Government Institute of Forensic Science in Nagpur.