Fancy that new pair of footwear at Zara? Or the new long coat at H&M? Oh, how the beauty of a new Xbox shines bright in a group of friends!
Will Rogers once said, "Too many people spend money they earned, to buy things they don't want, to impress people that they don't like."
I understand that most of you may be living off the famed pocket money swag right now, where the world seems like your oyster and getting your wishes fulfilled (at least the materialistic ones) is just a matter of casually asking your parents for money again. However, the habits you build during your adolescent years tend to stick throughout your young adult life, with their traces continuing to flow through your lifetime. Your relationship with money is one of the most important relationships you will have, at least with non-living objects. That's what the entire world is after and hence, the earlier you understand the importance of money management and begin to manage your pocket money well, the better it is.
I think one of the defining guidelines for my relationship with money that I heard very early on in my childhood from a school teacher was, "Whenever you think about buying something, truly spend a few seconds to ponder about whether you truly NEED that thing". I come from a middle-class family and that advice resonated and stuck with me, to shape my spending habits for a large part of my life. The world seems like a wish-granting factory when you're living off of your parents' money. Believe me, your parents wouldn't share with you even 5% of the struggle they go through to keep the house running, saving for your education, marriage, and their most important priority, for your 'wants'. It is then the responsibility for us young fellows to at least manage well what we have been blessed with, that is, learn how to manage finances as a student.
With that, I will jump deeper into the importance of money management for teens, and financial planning: no matter how young or old you are, financial planning is a life skill, a skill which, the earlier you hack, the more your chances are of living a life on your own terms, peacefully. All financial planning ties into one big objective, and that is, to achieve your financial goals.
If you have bold plans of buying your own house, your own car, retiring at 40 to travel the world, my friend, you need to start today because the most expensive thing in the world (aka, time) is on your side. A longer time horizon allows you to clearly define your financial goals, manage your investments (and I use the word investments intentionally, instead of savings), and streamline your financial portfolio.
Savings = Income – Expenses
Let's talk about the income aspect first. Your income today could comprise pocket money, money earned from part-time assignments (for e.g., taking tuitions), cash prizes you may win at competitions, cash received from relatives, etc.
Your expenses may include shopping, parties, travelling fare, eating out, etc.
Right now, please get a pen and paper, and try to estimate what your savings look like for a typical month. We will refer to this as your monthly budget. Now, for the next 30 days, please start keeping an itemized detail of any income and expense that comes your way (trust me, the purpose of this article will only be met if you start doing these exercises with me).
Revisit your monthly budget after 30 days, and see how the planned and actuals differ for both income and expenses.
If you're able to save 20-30% of your income, you're planning your finances adequately right now. If not, I would strongly urge you to entrench yourself deep into the financial planning process, and identify what is not in line with your expectations. (Is your income lower than expected? Did an emergency expense come up? Did you spend more than what you had intended to?). Figure out the deviations and whether they are one-off incidents or point you towards the need of recalibrating your budget.
Identify Your Financial Goals
· Is it buying your own car by 25?
· Is it gifting your parents a dream vacation?
· Is it to pay for your own graduation and post-graduation?
Your goals may be short-term (<2 years), medium-term (2-5 years), long-term (>5 years), but for each of these, you will need an approximation of the amount of funds you need. Make your goals SMART (Specific, Measurable, Attainable, Realistic, Time-bound). There is a lot of literature available online on how to make SMART goals. Read up and draft yours!
Getting There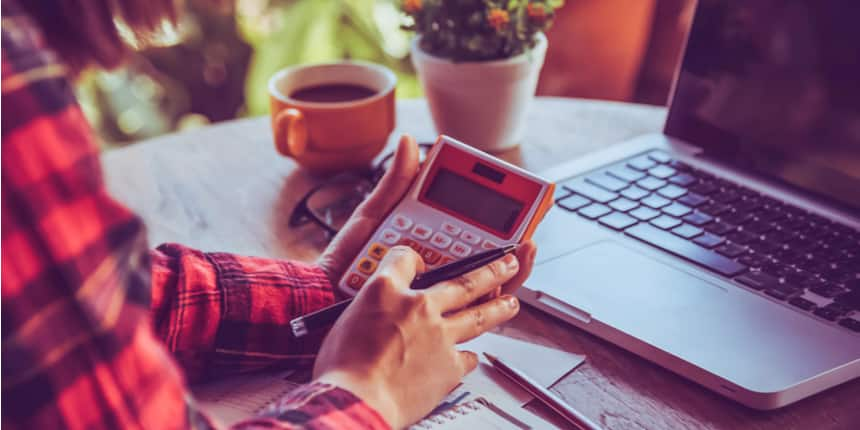 Managing Finances
How to get there is highly deterministic on an individual's preferences and circumstances. This entails a closer look at the risk appetite of an individual, their age group, income bracket, and investment objective, but it is essential for you to plan in line with your financial profile and preferences:
There exist a variety of financial instruments today for you to invest your savings in: Bank deposits, Fixed Deposits, Bonds, Mutual Funds (Debt funds/Equity funds), Direct Stock investments, Crypto assets, to name a few in order of increasing risk appetite).

A rich businessperson might be willing to invest lakhs of rupees in crypto assets, but a salaried individual may only feel comfortable enough to invest in mutual funds. Similarly, a person close to retirement would prefer parking their money in relatively safer assets (such as bonds), as compared to a person who just started earning, since they have a long horizon of investment and may have the leeway to take more risks (such as investing in small-cap mutual funds).

Research and plan around what works for you and what will it take for you to achieve your financial goals.
Review Your Plan And Progress Periodically
Once you have a monthly plan or even a yearly plan, reviewing your plan and progress periodically is the most important part of the process. It is a make or break for achieving your financial goals. Your investments may be performing very well for 6 months when the Sensex is in its bullish phase, but market movements may render that to a sub-optimal level after that period. Periodic review and portfolio rebalancing are then needed to ensure that you keep tugging away at your financial goals significantly. At the same time, it is important that you don't drive yourself crazy with daily market movements. Twice a year review is sufficient for you to make such decisions.
While all the above pointers are well-established theories, I want to share a few tips that have helped me along my journey (although I am still nowhere near close to my long-term financial goals):
No matter how small the amount is, save it and invest it. Start somewhere. Even if you save INR 500/month, start putting it in a Mutual Fund Systematic Investment Plan (SIP) so that that money starts generating returns. Your choice of mutual fund can be dependent on multiple other factors (such as investment time frame, risk profile, state of the economy, state of financial markets, etc. – read online and consult your parents; they'll be more than glad to hear that you are looking at investment avenues). But please, just start somewhere (a bank is no good because your savings interest rate will be around 4-5% p.a., which is effectively the inflation rate as well. In essence, your money's value is actually decreasing over time instead of growing).

Warren Buffet (the greatest investor of all time, in my opinion), calls compounding the 8th wonder of the world. You are rewarded highly for your early investments. If you set aside a sum of say Rs 5,000 every month from the age of 25, at a return interest rate of 10%, in 60 years you will have with you funds worth about Rs. 1 crore. However, if you start at 40 with the same amount and return rate of interest, the retirement fund will amount to only around Rs. 33 lac. Start with whatever you have right now. Compounding is a tool that helps you make phenomenal growth in your investments over a period. Thus, the more time you have, the more money you can make.

I know it sounds 'woke' to have the latest iPhone, wear new clothes to each party, and hang out in new cafes one day after the other. Going back to the Will Rogers quote earlier, if that is what you truly 'want' over a longer time period, continue. However, if you have bigger aspirations in life with your money, I have a secret for you: as long as you're comfortable with your life, your financial goals and money choices, people's words (or friends' judgements, for that matter) wane away over time. Do what makes you happy. Don't do something today that makes you think a few months later, "Oh I wish I hadn't spent that money on X, it would have been doubled by now had I invested it, and I could have taken that long-wanted trip to Goa." The want vs. need thought process can help you make good decisions about how to spend your money. Think about reducing material possessions from your life. Instead, invest your time, energy, and money in experiences. Cultivate your habit to save. Save and invest.
Invest before you spend, and not the other way round. I earmark the amount I want to invest with my salary and then choose how to spend the rest (across needs and wants). You will never have enough money to fulfil all your wants, but as people say, "Cut your coat according to your cloth".

Save for emergencies – You never know when you have a rainy day. Have your 6 months' expenses parked in an emergency fund. It makes your life a lot more relaxing when you have something to fall back on.

Lastly, increase your ability to generate more income. How about exchanging a trip to a café for an online course that can help you give some extra cash? We are in 2022 and in a creator's economy. Think about what skills can you learn to make yourself more employable? Having multiple sources of income is liberating. Spend on appreciating assets and not depreciating ones (for example, a car will depreciate over time, but if you spend that money on upskilling yourself, or buying yourself a nice little gold coin, your / gold's value will appreciate over time).
That's all folks! We hope you learnt about the importance of financial planning and money management, starting at an early age. There are various channels for you to invest and secure your future starting today. We hope you all the best in your financial goals and in your relationship with money. Happy Investing!
Arushi Nagpal is Senior Consultant with the Strategy and Innovation Team at Deloitte. She drives technology transformation, growth strategy, market-entry, and service development projects, which drive long-term success for the firm. She also explores the business impact of emerging trends and technologies on the firm and its clients. However, the views expressed in this article are personal and do not represent the views of Deloitte or affiliate organisations.