Swiggy, Cred, Dunzo, TikTok, Meesho, Zerodha – A decade back none of these startups existed. Yet, today we may find it tough to imagine life without them (or their competitors). Shark Tank India fans, you may have also seen a bunch of funding deals across education, mobility, and consumer products sectors that had a technology flavour to them. Everyone wants a piece of the pie - to bet big on the technology sector and the problems you can solve using technology.
Technology Has Changed The World
It's official. Actually, it has been for quite some time: technology has changed our world and there is no stopping that in the near future. If anything, the pace of change is only expected to accelerate. Consequently, careers in the world of technology have also evolved at such a swift pace that many current job titles were unheard of, even half a decade back. Additionally, the number of such openings has increased exponentially and is expected to continue on this slope.
What are we talking about? Could you have imagined five years back that an organisation would have an executive position called 'Chief Meme Officer'? I am not joking – a few startups have been hiring for this position for a couple of years now. Apart from the lighter vein of things, startups and product-based organisations have a completely new department under their 'Product' verticals, which includes a variety of roles: software development, marketing, research, designers, partnerships, sales, strategists, analysts, etc. with all of them typically reporting to a 'Product Manager'.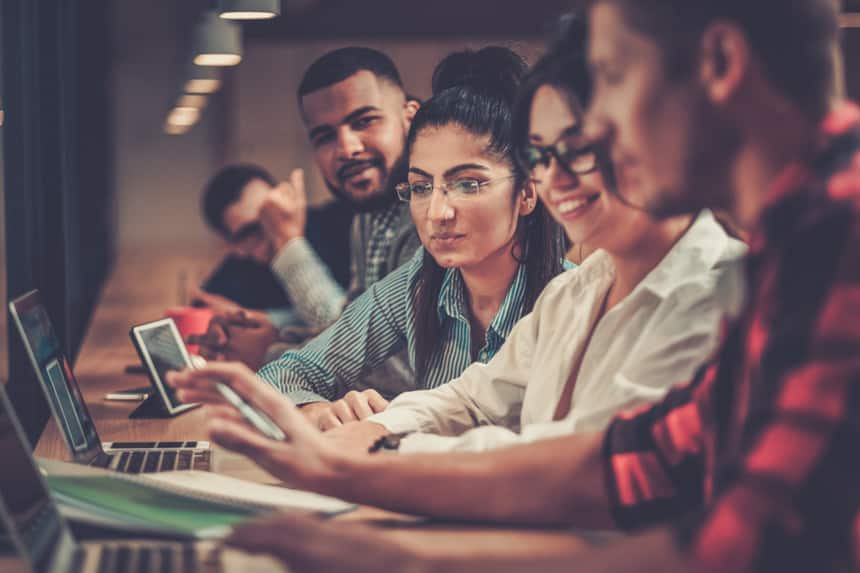 Technology Has Drastically Impacted Our Lives In The Recent Years
In the startup space, while product companies have really taken off, there is also a corresponding increase in activity around enabling the supporting ecosystem. Over the last one year, there has been an explosion of startups focusing on specific technologies and exploring their newer applications, for example, blockchain and cryptocurrency, Web3, and Metaverse-focused startups.
Also Read | Why Are More Startups Hiring MBAs? Top 6 Reasons
Biggest Players Have Modified Their Approaches
Even the famed management consulting companies, the McKinseys, BCGs, and Bains of the world have pivoted from pure-play strategy consulting to technology strategy and digital implementation projects to a large extent, with their specific digital arms gaining prominence within the industry. These organisations are hiring specialists at an unprecedented rate for their subdivisions (e.g., data scientists for BCG Gamma) and have made a spate of acquisitions in the tech industry to build capabilities for delivering digital transformation to clients. Partnerships with ecosystem players to refine their go-to-market approach (e.g., Accenture partnering with IBM to deliver cloud transformation) and delivering holistic services to clients is undoubtedly the direction many big players intend to continue in.
Also Read | Career Trends Of The 21st Century You Should Know
Investors Want A Piece Of The Pie Too
Along similar lines such as Shark Tank, there is a flurry of movement in the Venture Capitalist (VC) / Private Equity (PE) space to grab a bite of the technology pie. Many VC/PE firms are now focused only on early-stage 'technology' startups for making deals, betting big on the potential that this industry holds for them to generate alpha on their investments. On the other hand, for startups as well, having a well-established VC/PE fund is a 'status symbol' for them to show the world that they have arrived and are here for serious business.
Hottest Areas In Tech Today
Now that we have a fair idea of the industry movements, let us now discuss the hottest areas in technology right now, aided by the explosion in e-commerce and fintech industries, that will continue to gain momentum.
Data Science
At every point, every interaction and every click is generating a huge dataset to map out consumers' preferences and enable personalised experiences. To drive decision-making from these sets accurately is a huge competitive advantage for businesses today, which is the reason behind the hiring zeal in this space. The field is becoming more complex, contrary to the serious skills gap. The roles span across data engineers, data modellers, data analysts, data architects, statisticians, and sometimes even machine learning specialists.
CyberSecurity
The pivot to remote work and increasing ransomware attacks have snowballed the roles in this industry, but the acute skills gap continues to haunt organisations. As the primary responsibility of the professionals is to understand the systems that you are attacking or protecting, roles can range across those of network engineers, systems administrators, security engineers, identity and access management implementation experts, ethical hackers, cryptographers, security auditors, forensics experts, etc.
Cloud Computing
Practically, every organisation today is at some stage of cloud migration to harness the power of flexibility, cost reduction, and efficient management. However, these are multi-year, multi-million-dollar deals that require dedicated, full-time resources to generate maximum returns on firm investments. As broad as the challenge itself for digital transformation is, the corresponding roles also include everything under the sun – software engineers, technology architects, DevOps engineers, cloud engineers, data engineers, system engineers, and data scientists. To upskill talent, the three major cloud platforms, AWS, Azure, and GCP have also launched a gamut of certifications to distinguish skilled professionals and create a 'badge of honour' for learning cloud applications.
Also Read | Which Branch Of Computer Science Is For You? CS Professor Explains How To Pick One
Blockchain
Non-Fungible Tokens (NFTs), Web3, bitcoin, dogecoin, ether, mining – it is hard to imagine a day today where these words aren't used by some acquaintance in routine conversations. The area is garnering the maximum eyeballs right now but what it really entails for college/high school students are the roles similar to those mentioned above, apart from diving deep into the subject matter of how distributed ledger technology works, what are SmartContracts, and a hundred such concepts. The roles span blockchain developers, quality engineers, legal consultants, designers, technology architects, etc.
Artificial Intelligence (AI)
While there are forays that have been made in this area, applications of certain technologies are more advanced than others (for e.g., usage of Natural Language Processing (NLP) is much more mature as compared to Machine Learning (ML) applications). There is some time before AI becomes commercialised. However, the impact and pace of change is only expected to increase. Currently, many roles in AI are focused on research to make headways in advancing the technology itself. There is also a lot of interest in AI ethics and AI User Experience (UX) apart from the run-of-the-mill roles mentioned above. Roles in this discipline are niche and require industry knowledge and experimentation to progress on the steep growth curve.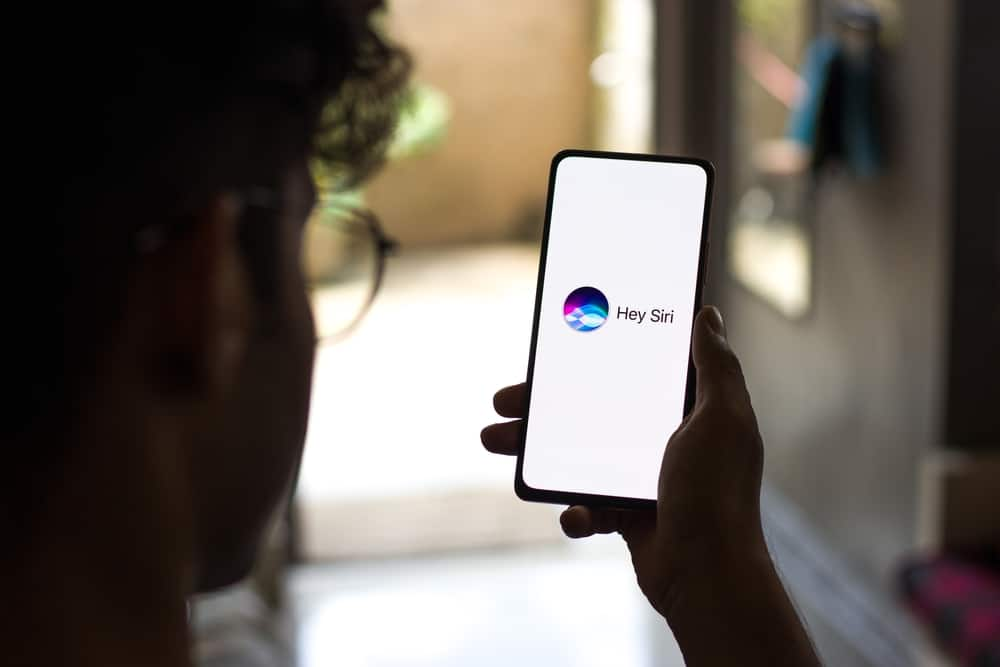 Artificial Intelligence Is Paving Its Way Into Every Aspect Of Our Lives
Quantum Computing
Quantum computing is at least five years out from mainstream business discussions but not in the slightest measure can it be discounted. Once, as humankind, we become quantum-ready, the world as we know will change. The technology has far-reaching implications beyond what any one of us can imagine, and organisations are betting big on the breakthroughs that quantum computers will create. Again, the discipline is mostly focused on research right now, but we are already seeing a community of developers, architects, and engineers crop up for this discipline. The additional nuance here is that quantum specialists require a specialised background, specifically in Physics and Mathematics, to keep up with the incoming breakthroughs in this field.
A professor at my college used to hypothesise: In 1990s, when the world wasn't as globalised, and products/services weren't delivered in a streamlined way to the end consumer, you all saw the rise of Chief Operations Officer (COO) to the apex of the organisation, the Chief Executive Officer (CEO) role. Many COOs became CEOs as they grew in their organisations. As we moved to the mid-2000s and most organisations fixed their supply chains, to win market share and improve profits, marketing and building your brand gained prominence. Consequently, during that era, Chief Marketing Officers (CMOs) rose to the CEO position.
We are now finally in the age where brands are built by technology – how digitally advanced the organisation is: how can the organisation deliver better, faster, cheaper products /services to the consumer? How personalised is the experience for the consumer? This is the start of the timespan where we will see Chief Technology Officers (CTOs) rising to the CEO job. The trend has already started with organisations such as Twitter (Parag Agarwal was CTO before being announced as a successor to Jack Dorsey).
Given that we have established the prevalence and potential dominance of tech skills for the foreseeable future, what does that mean for college and high school students?
Also Read | Jack Of All Trades: Honing Multiple Skills For Success In Entrepreneurship And Life
Shift Focus From Degrees To Skills
We may finally be in an era where skills are getting a lot more attention as compared to traditional degrees, especially in technology. Leverage the power of edtech platforms to learn what truly interests you and gauge whether you want to build your career in that discipline.
Tech Is Not Just About Codes
Given the variety of roles we discussed above, there is a multitude of opportunities within the technology industry. These could span across strategy, analytics, implementation, sales, etc. Do what interests you – the idea is not to jump onto the bandwagon if your friends are doing it. To quote Baba Ranchoddas Shamaldas Chanchad, "Bacha, kaabil bano kabil. Kamyaabi toh jhak maar ke peeche aayegi."
Also Read | How Important Is It For Your Child To Learn To Code?
Change Is The Only Constant
A cliched phrase, but no other industry drives home this point more than the technology industry. Newer languages, newer technologies, newer software will keep coming up. Figure out a way to keep upskilling yourself, lest you/your expertise gets redundant. Also, remember that the fast-changing world of technology also means that your learning curve will always be steep and most organisations consequently will reward that learning.
The technology industry will put you in a position where disruption is the norm. If you are someone who enjoys the thrill of 'improvise, adapt, overcome' (I had to, for my shot at a Chief Meme Officer), you will thrive here. I would urge you to take that plunge!
Also Read | 7 MSc Courses That Can Get You A Good Tech Job
Arushi Nagpal is Senior Consultant with the Strategy and Innovation Team at Deloitte. She drives technology transformation, growth strategy, market-entry, and service development projects, which drive long-term success for the firm. She also explores the business impact of emerging trends and technologies on the firm and its clients. However, the views expressed in this article are personal and do not represent the views of Deloitte or affiliate organisations.