The physical sciences are governed by a set of rigid laws that exhibit no exceptions or deviations. However, biology is the study of life, which deals with living organisms. Living things are incredibly variable and able to adapt. As a result, there are deviations or exceptions to the laws governing the physical and chemical phenomena related to life processes. Not only living organisms but also viruses and biomolecules exhibit exceptional forms. The biology of the living world includes many amazing, fascinating, and exceptional creatures. Here, let us look at some exceptional topics from the zoology class 11 and 12 syllabus relevant to the NEET.
Importance of Exceptions
Every year in the board exam, some questions are framed in such a way that you have to mention exceptions to make your answer stand out. Out of the 50 questions in the zoology section of the NEET exam, four to five questions come from the chapter on Animal Kingdom and Biotechnology each. Two questions come from the chapter on Body Fluids and Circulation, one or two questions are asked from the chapter on Locomotion and Movement, and two questions come from the chapter Neural Control and Coordination. To succeed in the board exam as well as the NEET, it is crucial to understand all of the exceptions listed below. Apart from this, exceptions make the chapter concepts easier for you to remember.
Animal Kingdom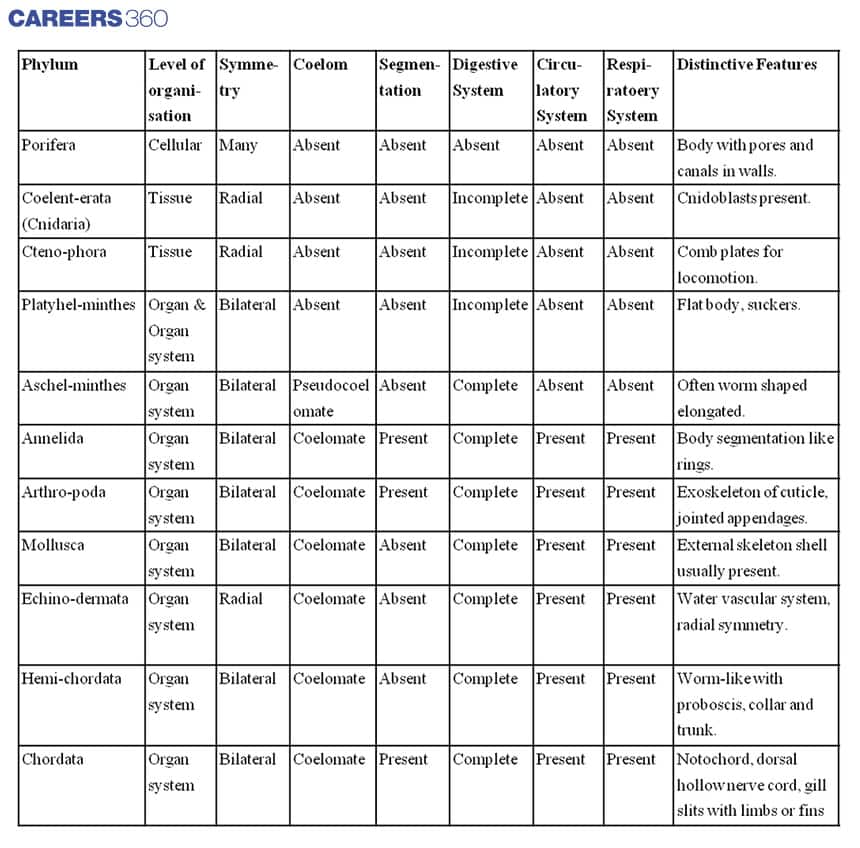 Also check - Biotechnology and Its Applications
Exceptions in Zoology - Animal Kingdom
Birds can usually fly, but the ostrich, kiwi, emu, and penguin are flightless.

Among flightless bird species, the dodo is extinct.

Except for the spiny anteater (Echidna) and duck-billed platypus (Ornithorhynchus), which lay eggs, mammals are typically viviparous. They are the only monotremes that still lay eggs in the animal kingdom.

Mammals are typically terrestrial, fossorial, or arboreal in nature. However, some mammals—like whales and seals—are aquatic. Bats are exceptional creatures because they are the only mammals that can actually fly.

The only reptile with a four chambered heart—two atria and two ventricles—is the crocodile. Reptiles typically have a three chambered heart. Additionally, all crocodilians, including alligators, crocodiles, gharials, and caimans, have a four chambered heart similar to that of mammals.

Vertebrates with colourless blood - Haemoglobin, which carries oxygen, is present in the red blood of vertebrates like mammals, fish, birds, reptiles, and amphibians. The only vertebrate known to lack red blood cells containing haemoglobin is the Antarctic blackfin icefish. It is also known as a white-blooded fish.

When an organism is in its larval stage, it cannot reproduce. However, the Axolotl larva of American tiger salamanders can reproduce. Neoteny or paedogenesis are terms used to describe this phenomenon. Despite still having characteristics of a larva, the aquatic larva of the American salamander called Axolotl grows gonads and reproduces. Some salamander species, like Ambystoma, have aquatic larvae that can reproduce and mature sexually. Necturus, Siren, and Proteus all exhibit total neoteny.

Typically, the hearts of fish have two chambers: an atrium and a ventricle. As an exception, the atrium in lungfish (order Dipnoi) is partially divided into two chambers by the presence of numerous pectinate muscles. Examples include Neoceratodus, Protopterus, and Lepidosiren.

In contrast to fish, which lack lungs, lungfishes have both lungs and gills.

All living cells have a nucleus, except mature red blood cells in mammals.

Red blood cells are without nuclei of all mammals except those of camels. A shark named Carcharhinus has colourless blood, whereas the blood of all vertebrates is red due to the presence of haemoglobin.

A small worm-like creature called a periapt has been classified under the Arthropod phylum.

With the exception of sponges, animals have symmetrical body plans. Since sponges are the only group of animals without any symmetry, they can only be categorised as asymmetric.
Also check - What Is Hooke's Law for Stress and Strain
Biotechnology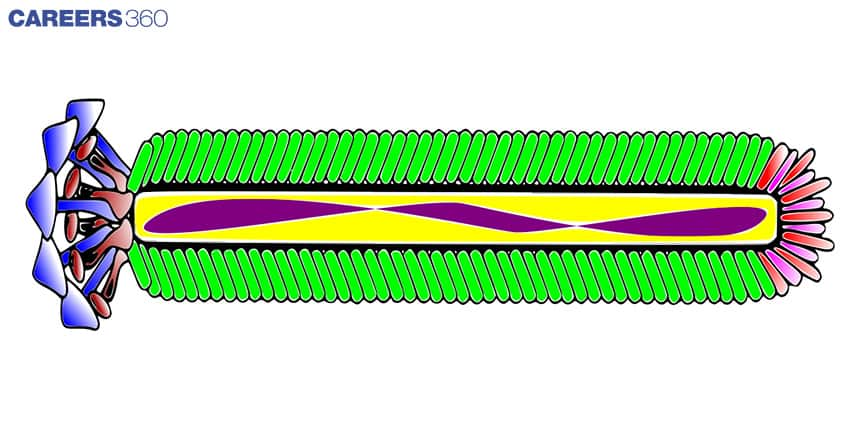 A bacteriophage is a double-stranded DNA virus that infects and multiplies inside bacteria.

Except for a few viruses like the influenza virus or tobacco mosaic virus, DNA is the genetic material that gives life to an organism. DNA is double-stranded in all cells and DNA viruses, but it is single stranded in the bacteriophages M-13 and 174.

The same holds true for RNA, which is single-stranded in all cells and RNA viruses but double-stranded in reovirus, rice dwarf virus, and wound tumour virus.
Body Fluids And Circulation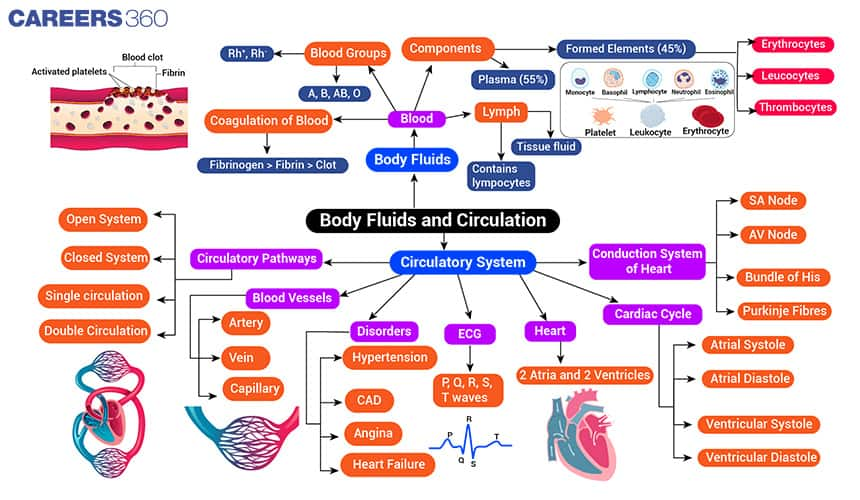 The majority of arteries and veins transport oxygenated blood and deoxygenated blood, respectively. The pulmonary artery and umbilical artery, which deliver deoxygenated blood to the lungs and placenta, respectively, are the exceptions here. Additionally, oxygenated blood is delivered to the heart by the pulmonary vein and umbilical vein.

Mammalian mature RBCs are animal cells without nuclei. Mammal RBCs, also known as erythrocytes, are biconcave and circular in shape. The exception is that Camels and Llamas have RBCs that are oval and flat.
Locomotion And Movement
Syncytial Cells: A syncytium is a single cell that has undergone multiple cell fusions to acquire multiple nuclei. Syncytia can be found in skeletal muscles, cardiac muscles, smooth muscles, the placenta, and other muscles in humans.

Floating Ribs: The ribs are connected to the sternum either directly or indirectly. The 11th and 12th pairs of ribs are the only exceptions, as they are not directly or indirectly attached to the sternum. They are known as floating ribs.
Neural Control and Coordination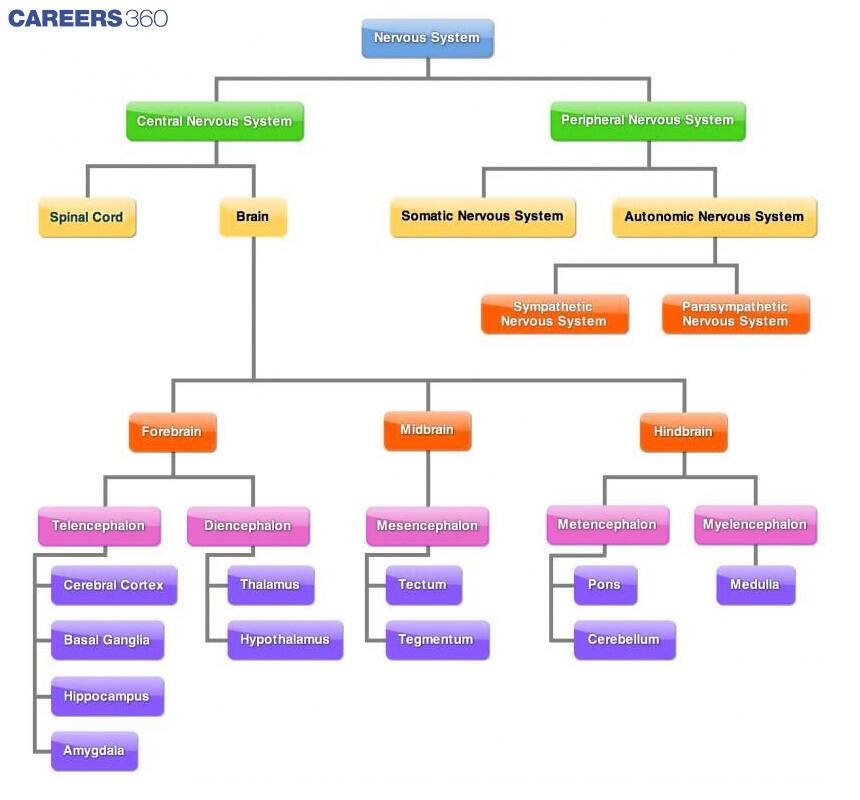 The nerve cells in the human neural system are a perfect example of an exception. Centrosomes and spindle fibres cannot be formed by nerve cells. Thus, unlike the majority of animal cells, neurons or nerve cells cannot divide.
Euglena, which lacks a cell wall but contains chloroplasts, exhibits both plant and animal characteristics.
If you look at past year's NEET or Board exam papers, you will see that biology exceptions play a significant role in addressing subjective questions. MCQs too are around the idea of exceptions. Due to the fact that the majority of questions based on exceptions come from the chapters Animal Kingdom, Biotechnology, Body Fluids and Circulation, Neural Control and Coordination, and Locomotion and Movement, we have covered the exceptions from these chapters. And these chapters make a significant weightage as well. NEET aspirants need to understand these scoring topics thoroughly to solve the problems and understand the chapter fully in order to score well. Apart from this, exceptions make the chapter concepts easier for you to remember.