"Biomimetics" comes from the ancient Greek words "bios" and "mimesis," which stand for "life" and "imitate," respectively. This term was coined by Otto Herbert Schmitt, an American inventor, engineer, and biophysicist renowned for his contributions to biophysics. Schmitt is also credited for being a founder of biomedical engineering. The biologist and author Janine Benyus popularised the term biomimicry through her book Biomimicry: Innovation Inspired by Nature.
Also, read | How Understanding Chemistry Helps Concept Building In Biology
Definition Of Biomimetics Or Biomimicry - What Is Biomimicry?
Biomimetics is the study of nature and natural phenomena to comprehend the underlying principles of mechanisms, gain inspiration from nature, and apply ideas that may be useful to science, engineering, and medicine. Examples of biomimetic studies include the development of swimsuits with a reduced fluid drag that was modelled after the structure of a shark's skin, velcro fasteners that were based on burrs, aeroplane designs that were derived from the appearance of birds, and stable building structures that were modelled after the shell of turban shells. More specifically, biomimetics is a creative technology that draws inspiration from, or mimics nature in order to enhance human life.
Biomimicry Definition Of Biomimicry Institute
The Biomimicry Institute defines biomimicry as "an approach to innovation that seeks sustainable solutions to human challenges by imitating nature's tried-and-true patterns and strategies. The objective is to develop new ways of living—procedures, policies, and the like—that are long-term and well-suited to life on earth."
Early Examples Of Biomimicry
One of the earliest biomimicry applications in human history is the creation of silk, one of the first fabrics created by humans. Its use can be traced back to 4,000 BC. It is well-known that silk is produced by silkworms, and the Chinese were the first civilisation to take note of the wise worm.

Another example of biomimicry was the study of birds to enable human flight. Leonardo da Vinci (1452-1519) was a keen observer of the anatomy and flight of birds and created a sizable number of sketches, notes, and drawings to record his observations despite never being successful in creating a "flying machine." It is said that watching pigeons fly gave the Wright Brothers the idea to build the first heavier-than-air aircraft, which they successfully piloted in 1903.
Biomimetics Or Biomimicry: Perspectives And Applications
Biomimetics, in particular, focuses on taking lessons from biological systems and applying them to various scientific fields. As a result, biomimetics employs a multidisciplinary approach that links various branches of science with nature and enables the creation of materials with novel characteristics.
From medicine to research, as well as business, the economy, architecture and urban planning, agriculture, and management, biomimicry affects many facets of human endeavour. This list is not comprehensive because the key to biomimicry is how we approach these fields of expertise. As a result, it might be applicable to all industries fairly directly.
A fundamental tenet of biomimicry is that nature never wastes anything and always operates on the principles of economy and efficiency. Nothing is lost, nothing is created, and everything is transformed, as Antoine de Lavoisier once said. That's the concept. Regardless of the field in which it is employed, the biomimetic philosophy is a component of a global plan for responsible and sustainable development that aims to balance the way the world's resources are used.
Also, read| Here's How You Can Form or Break A Habit
Types of Biomimicry And Levels Of Biomimetics In Architecture
According to Janine Benyus, there are three types of biomimicry - one is copying form and shape (at the organism level); another is copying a process, like photosynthesis in a leaf (at the behaviour level); and the third is mimicking at the ecosystem level, like building a nature-inspired city.
Organism Level
It's the imitation of a particular organism. An organism always functions and reacts to a larger context. So, more than just modelling how the organism interacts in that context is required to create something that integrates well with its environment. At the level of the organism, architecture mimics the form and/or functions of the organism by applying them to a structure.
Behavioural Level
Buildings created by architecture mimic how an organism acts or interacts with its environment on a behavioural level. On a behavioural level, the structure imitates how an organism interacts with its environment to create a structure that can easily blend in with its surroundings.
Ecosystem Level
According to Ms Janine Benyus, the third involves replicating at the level of an ecosystem, such as by designing a city that is inspired by nature.
According to ecosystem principles, ecosystems
depend on current sunlight,
prioritise the system over its individual parts,
are sensitive to and dependent on local conditions,
are diverse in their components, relationships, and information,
create conditions that are favourable for sustained life, and
adapt and evolve at various levels and at various rates.
This basically means that an ecosystem is made up of a variety of parts and procedures, and for the ecosystem to function properly, it must cooperate and not compete.
Biomimicry Examples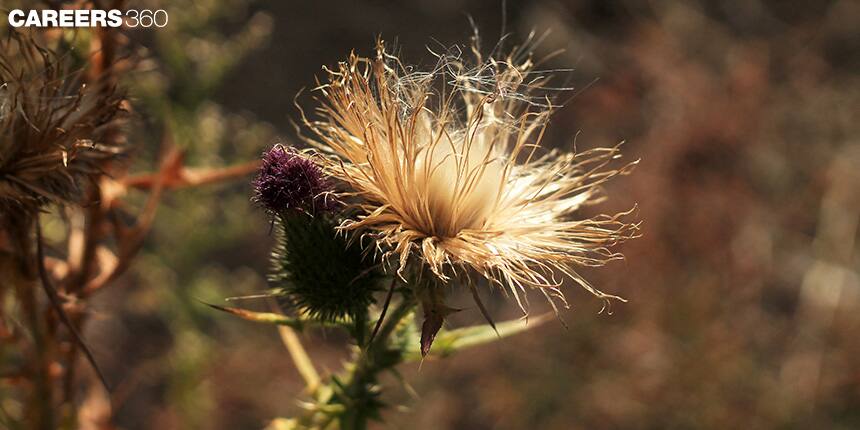 Velcro is one of the earliest patented and manufactured products based on this idea. The idea for Velcro came from observing the hooks used by some plants to spread their seeds via an animal's coat. Georges de Mestral, a Swiss engineer who invented this material, noticed that the burr seeds stuck to his pet during a routine walk. He noticed that the seeds of these plants have intertwined strands with small hooks at the tip as a result of his research expertise and understanding of microscopy. Using this observation, he was able to apply this same reasoning and manufacture materials with the same characteristics, giving rise to Velcro materials. Later, the textile industry greatly improved this material and began using it.

The shape of a bird's beak served as inspiration for the aerodynamics of the renowned Japanese Bullet train. High-speed transportation is synonymous with bullet trains, which only operate in designated corridors. The bullet-like nose causes a buildup of low-frequency airwaves as it passes through tunnels, which can leave behind destructive sonic booms in its wake. The solution to this issue is to design the bullet train's nose to resemble a kingfisher's beak, which enables the bird to dive into the water without making a splash.

The bionic kangaroo, a bio robot that moves like a kangaroo and transfers energy from one jump to the next, is one of many biorobots based on the physiology and modes of locomotion of animals.

Children's toys called Kamigami Robots run quickly and effectively over both indoor and outdoor surfaces by imitating cockroach locomotion.

Human-weight-supporting climbing pads imitate the biomechanics of gecko feet.

Termite mounds serve as inspiration for architects when creating passive cooling structures.

Particularly effective swimming suits and varnish for plane fuselage were both developed from research on shark skin.

Phyllotaxy describes how leaves are arranged on a plant stem to capture the most sunlight possible. This configuration enables a plant to perform photosynthesis at a very high efficiency of 95 per cent. Solar panels are made up of photovoltaic cells, and when they are arranged similarly, both their efficiency and the amount of space they take up are greatly reduced.
Biomimetics is being acknowledged as the technology of the future in Europe, Japan, and the USA, and there is rising interest and funding in this field. Companies from around the world, including Ford, General Electric, Herman Miller, HP, IBM, and Nike, are working with scientists and designing laboratories to investigate cutting-edge technologies.
The economic, environmental, and social benefits of biomimicry are becoming more and more sought after, and its range of applications is expanding to support the coexistence of nature and humans. Developed nations are actively funding research to lay the groundwork for future biomimicry innovation and advancement.
Also, read | Learn These Life Lessons From School Biology