Do I even know how to do this? Are they going to take me seriously? Men and women alike, have had such critical thoughts at some point in their careers. When in a mental state like this, it feels easier to say no to things than face the challenge head on.
Imposter Syndrome is a belief system that says – "I am not good enough". It steps up when we are getting out of our comfort zones and trying something daring. It often leads one to self-sabotaging and ignoring, or saying no to the opportunities in front of them because they stop believing in themselves.
Imposter syndrome has been known as the 'silent career-killer'. What we often don't realise is that this belief is making us remain stuck in a situation and not letting us move forward or grow in our careers. The syndrome usually has its roots in childhood, when one was made to feel worthy only on doing well in something, or some disturbing life experiences that have led one to consistently question their worth.
Below are some of the ways in which imposter syndrome manifests itself in our careers and the related decisions we make.
Them Versus Us
Oftentimes, we are convinced with the thoughts of a detrimental future for ourselves. We think of success as only attainable by others and see ourselves as imposters. We think of ourselves as the actors in the uniform of a pilot, playing the part, but incapable of actually riding the plane.
The Imposter Syndrome hampers our ability to understand that those who are successful today have been through their own shares of challenges and hurdles.
Tip | It's knowing and believing that there's nothing special in others that we can't cultivate within ourselves to fulfil the dreams we always hoped to.
Also Read | Things You Didn't Know Were Life Skills You Should Learn
Until I, If I!
Another classic manifestation of Imposter Syndrome is where we tell ourselves that we would consider ourselves successful only when we achieve 'X'.
For example, you tell yourself – "Let's see if I can get a good score on my CAT exam". On getting a good score, you tell yourself – "Oh, I was just lucky, let me see if this score can take me to IIM Ahmedabad."
It's an endless loop of finding worth between "until I", "If I", and 'Now I".
Tip | While it's a good thing to challenge oneself, it's important to understand the importance of taking a pause and appreciating yourself for what you've achieved.
Anxiety Of First
We are so afraid of making that first cold call, or sending an email or taking on a client because we feel that the other person will think that we don't know anything. However, the truth is, only time can tell if they will benefit from your services, for which you need to be willing to try to get there.
Tip | We feel that we are not ready to get out there to take on the first, but, taking the first step, making mistakes and learning from them is the way to move ahead from where you currently are.
Also Read | Why Should You Forgive? 5 Reasons Why Forgiveness Is Helpful
Downplaying Your Deeds
A lot of us also start to discount our achievements and say – "Yes, I am very good at numbers but I am not very good with communication". Instead of celebrating the good sides, we end up talking more about the skills we lack.
If you feel you might be experiencing some signs of Imposter Syndrome, below are some steps to help you overcome it.
Challenge Unproductive Thoughts
During bouts of anxiety, there's a rush of unproductive, automatic negative thoughts that come in our brain – "I don't deserve this. I am stupid".
It's at this moment that one has to drive the courage to challenge their thoughts.
"I was selected for this program because I qualified as an applicant. I know what I bring to the table. I deserve to be here to get the education."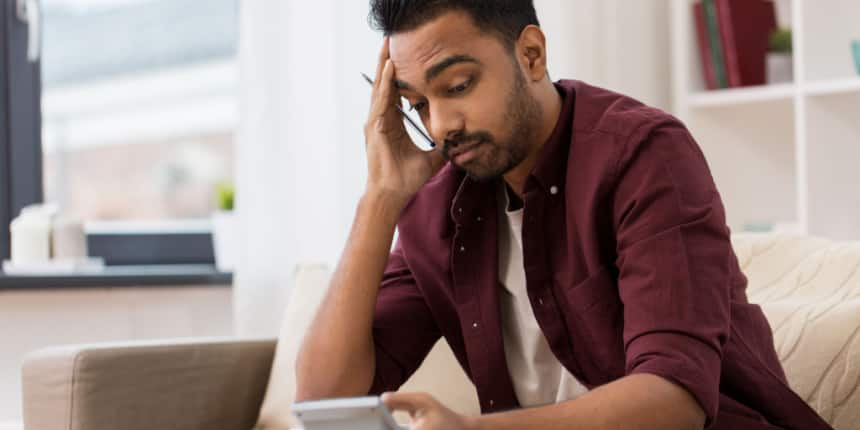 Imposter syndrome has been known as the 'silent career-killer'. What we often don't realise is that this belief is making us remain stuck in a situation and not letting us move forward or grow in our careers.
Take Charge
Imposter syndrome can make us feel that we need to be an expert level for a skill to be able to say yes to an opportunity. One could look at a situation and acknowledged that I am not good at this but I can turn this around for my favour.
It's to be able to say that- I am communicative but I can learn how to be more analytical by taking X course.
Actions should meet your dream so that your reality feel closer to your envisioned future.
Also Read | 5 Tips To Look For The Right Therapist
Have Cheerleaders
It is so easy to criticise ourselves that we forget that there are people who believe in us and will be rooting for us. You need a cheerleader who can tell you – "Listen, you can do this!" It's helpful to have someone who can add the new perspective.
The second person you need is a challenger who will guide you and push you to think bigger. They could say – "I get it from where you are getting this idea, I feel you need to sharpen your coding skills for executing this great idea." They will ask you helpful questions, like a coach.
Also Read | Why Feedback Is A Career And Life Hack
If needed, get professional help from a therapist. They could assist you in navigating your thoughts and behaviours that yield into better actions and outcomes for yourself.
The Leap of Faith
The incorrect standpoint here is – we know ourselves from the inside but we know others only from the outside. This means that we are aware of all our mistakes and anxieties, but we know others not by how they feel or think by what they do, say and achieve.
We feel that our struggles, anxieties, troubles and uncertainties are only unique to us. But the truth of the matter is that anyone who has attempted to do anything has been faced with their share of obstacles and challenges. We all have our firsts- our first internship, first job, first rejection. We have all felt inadequate, shameful, and less. All those in corporates, successful CEOs, start-up owners have made decisions that they have later regretted. There's very less that separates us from them.
Making a leap of faith means that you are willing to humanise the whole process of being and working, and discovering yourself in this world.
Small actions lead to big results. One needs to develop an alternative way of thinking and believing to ultimately reach where they want to in their careers.
Parisraja Bajpai is an organizational psychologist, with extensive hand-on experience in talent acquisition, talent management, employee counselling, employee engagement, training and development. She is currently heading HR department at Nexstgo.
Views in the article are of the author and do not represent those of the organisation they are associated with.