We all have our own ways of expressing our feelings and emotions. For instance, when angry or upset, some people end up screaming and yelling, some cry, while some just shut down for sometime. Similarly, each person's expression of love and affection is likely to be different from the other.
Counsellor Gary Chapman, PhD, in his book The 5 Love Languages: The Secret to Love That Lasts—proposed that people experience love differently. He identified five categories through which people receive and express love. Let's take a look at the five key love languages.
How Does It Help?
Before we go on to talk about which are the five love languages, it is important to reflect on how it helps us to know about love languages.
Love languages help us to express and receive love clearly and visibly.
Knowing one's own love language and those of others special to them makes it easier to resolve any conflicts that arise in the relationship.
Knowing about love languages, broadly speaking, helps to strengthen relationships since communication about the needs of those in the bond can be more clearly communicated and fulfilled by one another.
Also Read | 5 Things You Should Say More Often To Your Teen
Words Of Affirmation
Words of affirmation are about expressing affection through spoken words, praise, or appreciation. People whose love language is this would enjoy kind words and encouragement, uplifting quotes, love notes, and cute text messages. Here are a few examples of words of affirmation:-
"I appreciate it when you..."
"I couldn't do this without you."
"I really love the new outfit. It looks great on you!"
"I'm so lucky to be with you."
"I'm so thankful to have you in my life."
Quality Time
People whose love language is quality time like to get undivided attention of the other. They feel loved if you are present and focused on them when you are together. This means putting down the cell phone, turning off the computer, making eye contact, and actively listening. This makes them feel that they are being heard and what they're talking about is important. They might want to spend time with their near and dear ones over gifts, constant conversation, and so on.
Even the smallest act like keeping your phone away, making eye contact or nodding your head to convey that you are listening actively can make the other feel that you are present with them.
Also Read | Things You Didn't Know Were Life Skills You Should Learn
Physical Touch
Those whose love language is physical touch prefer to show and receive affection through hugs, and other forms of physical touch. Usually to such people, physical touch is a source of comfort, security, and sanctity. Wonder why some of your friends prefer to hug while some don't? Maybe you have your answer now!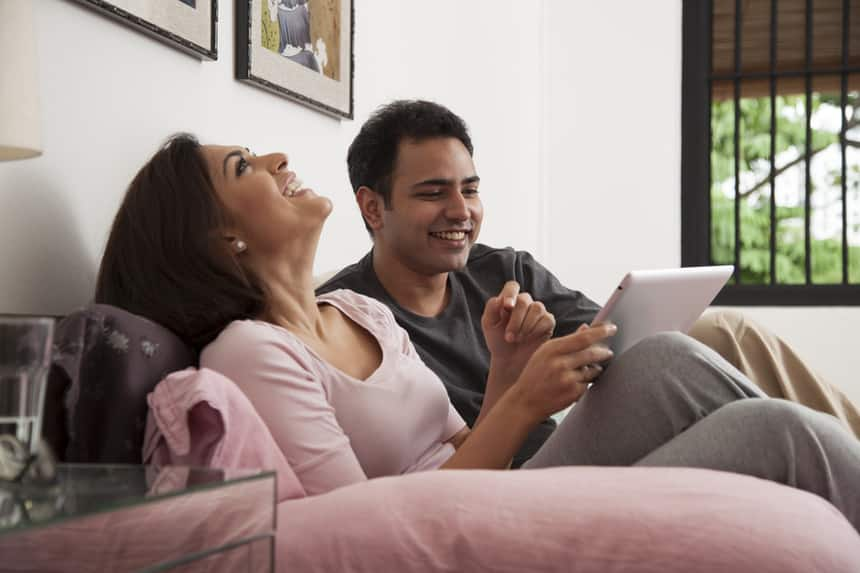 Our love language can change in response to our age, time in our life or in response to any difficult life situation.
Acts Of Service
Acts of service are lite things you do for the other to make them feel loved and appreciated. It could be anything like helping with the dishes, running errands, cleaning up the room, and so on. If someone's primary love language is acts of service, they'll notice and appreciate these small things you do for them. They tend to perform acts of service and kindness for others, too. For instance, your parents may love it when you do some household chores with them, while your mother may cook your favourite dish for you.
Also Read | Why Should You Forgive? 5 Reasons Why Forgiveness Is Helpful
Receiving Gifts
For someone who uses and responds to this love language, gift-giving indicates love and affection. They assign value not only to the gift itself but also to the time and effort you put into it. People who enjoy receiving gifts do not necessarily expect large or expensive presents; it's more the effort and thoughtfulness behind the gift that count. When you take the time to pick out a gift specifically for them, it tells them you really know them. People with this love language can often remember every little gift they have received from their loved ones because that is the kind of impact it makes on them.
Also Read | Tips To Lift Yourself Out Of A Low Mood
Beyond The Five
Even though Chapman's book broadly mentions these five love languages, there can be those beyond these five. Here are a few examples:-
Food | Food can be a love language. Not only is food an integral part of our day to day lives, it's one of the significant ways to express our care for someone. If you've ever taken the time to cook a special meal for someone, you know how meaningful it can be. Food is one of the most personal things there is, from what we choose to eat to whom we choose to eat with. Remember how your mother would cook your favourite dish when you were upset over something? Or that plate of noodles you had with your friend late in the night?
Social Media Posts | Expressing love through social media posts can also be a way to tell someone how you feel about them. This acts as a way of reassurance and validation which may foster a sense of safety in a relationship.
Activities | Doing an activity together can also be a mutual love language, be it hitting the gym, going for evening walks, or that art class together.
Also Read | What Is Your Love Language As A Parent?
How Should You Identify?
It is okay if you are unsure as to what your love language is. All you need to do is sit and reflect on what makes you feel loved? Do you feel loved when some near and dear person:-
Tells you, "I love you," or praises something you did?
Surprises you with a meaningful gift?
Plans a hangout for just the two of you?
Run the errands or cook something for you?
Gives you a hug when you're together?
Also Read | 5 Tips To Look For The Right Therapist
Love Languages Are Dynamic
It's important to note that love languages are not set in stone—rather, they are dynamic. Most people have more than one love language, which can also change and shift over time. That's because our needs and wants are constantly shifting, and the way we experience, receive and give love can change, too. Our love language can change in response to our age, time in our life or in response to any difficult life situation. It can evolve as we learn more, and develop a better understanding of ourselves and relationships.
Sanskriti Khera is a Counselling Psychologist, with five years of extensive hands-on experience in helping young adults navigate through social and emotional concerns. Her approach to counselling is person-centered, trauma-informed, and insight-oriented. She was formerly Counsellor at the Ashoka Centre For Well-Being, Ashoka University, Sonepat. Currently, she is Consultant with Daffodils Therapy Studio, New Delhi.