The question is, what should you expect after spending five years learning the law and enrolling yourself with the bar as an advocate? The short, precise and not-so-sweet answer is: not too much. The law degree after a 5-year or 3-year course is not going to part the oceans to reveal the treasures of professional opportunities for you.
The Degree A Spade
The degree is more like a spade for you to start digging with, and in due course, you would find the proverbial light at the end of the tunnel you had started digging many, many years ago, provided you keep at it without a second thought and without second-guessing your decision. This is the reason why the people who succeed in the legal profession are mostly those who can't opt out of it for one reason or the other. And there will be many, many occasions for you to think it's too demanding for you, or that you are not cut out for it, or you are not good enough at one thing or the other that is vital for one to succeed in the field, or that you are not adequately good at anything at all.
Give Yourself Time
The legal profession, particularly litigation, has a way of making one feel small and inadequate virtually every single day; more so during the first few years. The best piece of advice anybody can offer you in the situation is: tough it out. Gradually and in some time, you would find your feet in the profession, learn what you are good at (nobody is good at everything; so don't fret) and also learn how to play to your strengths. And then you would begin to find ways to make your weaknesses less debilitating on your own hook or when forced by pressing circumstances. That's how learning in the legal profession goes. You learn just about everything on the job. Like all professions, the legal profession also has a post-qualification learning curve; just that the curve here is longer and mostly circuitous, for you wouldn't know right away which path to take, and the multitude of options available does not make it any easier.
Figure Out Your Choices
The spectrum of choices after law school is dazzlingly broad and the choices, at all levels, are unsettlingly numerous. One can join litigation, which has always been the default option for all lawyers, but the recent uptick in the crowd rushing to take up the legal profession, an otherwise conventional field that has been around for as long as anybody can remember and lost its sheen, relatively speaking, a long time ago, is due largely to the entry of law firms, specialising in a range of law practices, many of which do not involve attending the court every day, or, in many cases, attending court only sparingly. Right after finishing the law course, you have a financially cushy job, involving working from a desk in an air-conditioned office, much like in any other corporate job. There is no downside to this. However, you have to still find what kind of law firm you would prefer to join and what kind of work you would like to do because, like all corporate jobs, this one would last only as long as you keep proving your worth for the salary you get. There are a number of law firms specialising in different areas of legal work, including litigation, Intellectual Property Rights (IPR), Cyber Law, Real Estate Law, Environmental Law, Arbitration, Matrimonial Law and so on.
Also Read | Skills To Develop For Better Learning At Law College
Internships: A Quick Glimpse
Most of the time, law students use their internships to try their hands at different things and see what they are most comfortable doing, which is perhaps the best use one can put these internships to. But a mere glimpse of a particular area of practice from the angle of an intern might not give one a view good enough for one to base a decision that might leave a lasting impact on one's professional life. This is also because a day in the life of an intern at a law firm and that of a salaried associate at the same law firm are markedly different because an intern is never expected to shoulder a professional responsibility and is assigned work accordingly, whereas the life of a legal professional at a law firm is all about shouldering such responsibility and delivering his/her best work on the given case. And that makes all the difference, which means that the most significant aspects of the actual work life of a law associate in a law firm do not readily meet the eye of an intern unless they make a conscious effort to look around for it, provided they are interested in doing that and know where to look, which might be another problem.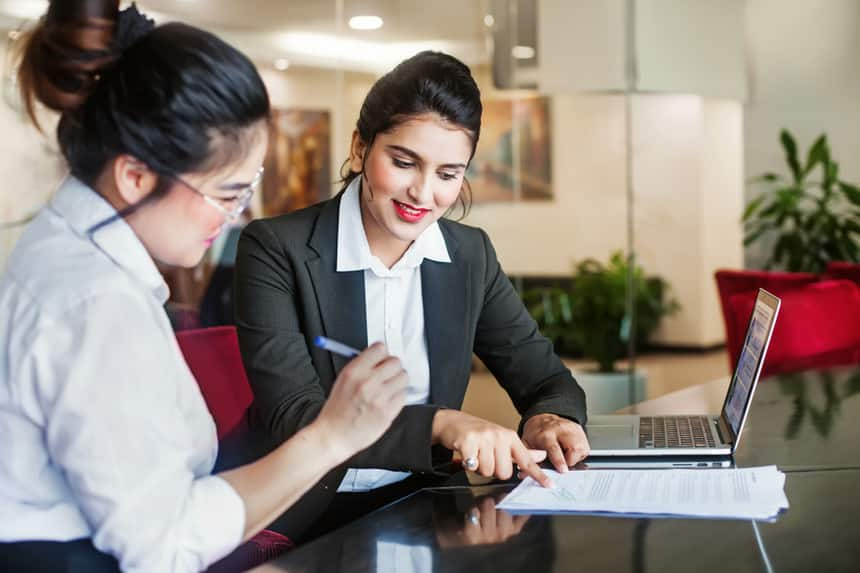 Best Use Of Internships In Law Is To See What Are You Most Comfortable Doing
Determine Your Level
The area of work or field specialisation is not the only thing one has to figure out before one starts practising law, but one also has to determine at what level one would be most comfortable practising, especially if one wishes to join litigation, which has both vertical levels as well as horizontal segregations though they are not strictly compartmentalised. For instance, one can be a trial lawyer, but that wouldn't mean much unless one is also clear about the area of practice: criminal, civil, matrimonial, consumer disputes, real estate, IPR and so on. Similarly, one can be an appellate lawyer at the level of the High Court, or might choose to set up an exclusive or majorly Supreme Court practice, specialising in any of those areas.
Also Read | Nailing Your Internship Interview: FAQs And Tips To Answer
Find Out What A Firm Offers
As far as law firms are concerned, there are law firms that specialise in certain areas only, like IPR law or Cyber Law or Matrimonial law, and then there are larger law firms that have different departments dealing with broad swathes of practice areas. Some firms focus on litigation while others are engaged in ensuring that the legal battles are won way before it's time to take things to the court. And then there are those firms that are engaged in creating tight legal paperwork aimed primarily at foreclosing the possibility of a justiciable dispute as far as possible, or at the very least make the courtroom battles short, swift and easily winnable, which may not always be possible because no drafter of a contract or a legal document can possibly foresee all the future circumstances in which the document drafted by them might require enforcement through, or may stand challenged in, a court of law.
Some Pros And Cons
Working for a law firm comes with a few distinct advantages, the foremost of which is the financial cushion a job comes with apart from the convenience of working within a corporate structure without having to build one's own practice, as is the case for the lawyers who venture into litigation in the traditional mode, which has a long and arduous gestation period with no guarantees of any kind. However, there is one thing that doesn't change regardless of whether you join a law firm or strike out on your own as long as the chosen area of law practice is litigation — the long and often unearthly working hours. It is only when one joins a law firm that specialises in a non-litigation area of work that one can have some peace of mind and some semblance of normal work hours. Now is the time to say a little about litigations as well not because it might feel left out otherwise but because you, the reader, might feel that the most glamorous area of legal work was not discussed in sufficient detail although I have already touched upon it a bit.
Also Read | 6 Emerging Legal Fields For New Lawyers
Litigation: Why Or Why Not?
Conventional litigation is not a lucrative career option any longer for three simple reasons: one, it's a bit too hard to find one's footing in the field, especially if you are a first-generation lawyer; two, it takes a little too long to have a bankable independent practice; and three, there is no guarantee that even after investing many years one would be able to grow quite as much as one might elsewhere in the initial years. The upside is that you are completely in your control and your growth is pretty much in your hands. The potential for growth is unlimited in independent law practice just as much as it is in the law firm format, but it gets pretty tough in the initial few years and you might feel way behind your peers, which is not a good feeling at any stage, but it bites harder when you are young and see your days, weeks, months and years pass by as you do grinding work without a great deal to show for it in terms of material gains. And then you also have to get married, have kids and have a life. And having a life would be particularly difficult with a large chunk of it bitten off and chewed up by the raging monster of law practice (yeah, I could put it a bit gently and less graphically; but why?).
Also Read | Top 10 Career Options In Humanities
To summarise, it is only after you step out of the law school that the actual struggle begins, for you have a bouquet of choices to pick from, and you have a lot of real-life choices to make. And it would not look the same as it did during law school when you were interning or just chilling around. Think the choices through and try to make your decisions in line with your innate abilities and skills. Don't bite more than you can chew. A lot of people do that and end up being miserable. Also, don't think time is running out. It's never too late to change the lane, or the gear.
HemRaj Singh is a Delhi-based trial lawyer, specialising in both civil and criminal trials, and writes mainly on law, policy, diplomacy, and international relations. Apart from writing for magazines and websites, including Careers 360, practising law and teaching Legal Reasoning and Critical Reasoning, he is Editor-at-Large with Lawyers Update, a monthly magazine on law and legal affairs, and was Legal Editor with Universal Law Publishing Company before he started practicing law.