While adolescence is a time of tremendous growth and discovering one's potential, navigating new milestones in preparation for adult roles involving education, employment, relationships, and living circumstances can be difficult. According to the National Crime Records Bureau's (NCRB), Accidental Deaths and Suicides in India (ADSI) Report, 2020, more than 12,500 students died by suicide in the country in 2020 at a rate of more than 34 a day. In addition to this, a study published by Lancet stated that India has one of the highest suicide rates on the planet, with a significant proportion between the ages of 15 and 29 years old.
Read full article to know about World Suicide Prevention Day.
What triggers suicidal thoughts and feelings in a teenager, what are signs you must beware of as a teenager yourself or a parent, relative, teacher, or friend of one, and how can teenage suicides be prevented? Let us discuss about suicide risk factors on this World Suicide Prevention Day.
Also Read | How To Help Your Child Nurture Their Mental Health
How Does A Suicidal Person Feel?
On this World Suicide Prevention Day, it is important to know that teenagers who are suicidal commonly go through three feelings, namely, loneliness, rejection, and helplessness which are the most common causes of suicide in India.
Loneliness
Negative life circumstances such as separation of parents, experience of extreme bullying, death of a loved one, may exceed a teenager's ability to cope, thereby triggering feelings of loneliness. It is one of the causes of suicide in India.
Rejection
Another one of the causes of suicide in India is the feeling of rejection. It is common for teenagers to face rejection and disappointment from family, friends, and love interests. However, many-a-times, a feeling of having been rejected may cause a setback and lead to them questioning their worth.
Helplessness
People vulnerable to suicide often feel that their problems have no solutions and that they have been rendered helpless in all ways. A feeling of being a burden on their families and friends might further aggravate this.
Although these feelings are short-lived, those experiencing them may feel like these would perpetually stay, hence sometimes compelling them to take life-altering decisions without being able to see the fragility of these negative feelings. So, let us be more aware about these feelings on this World Suicide Prevention Day.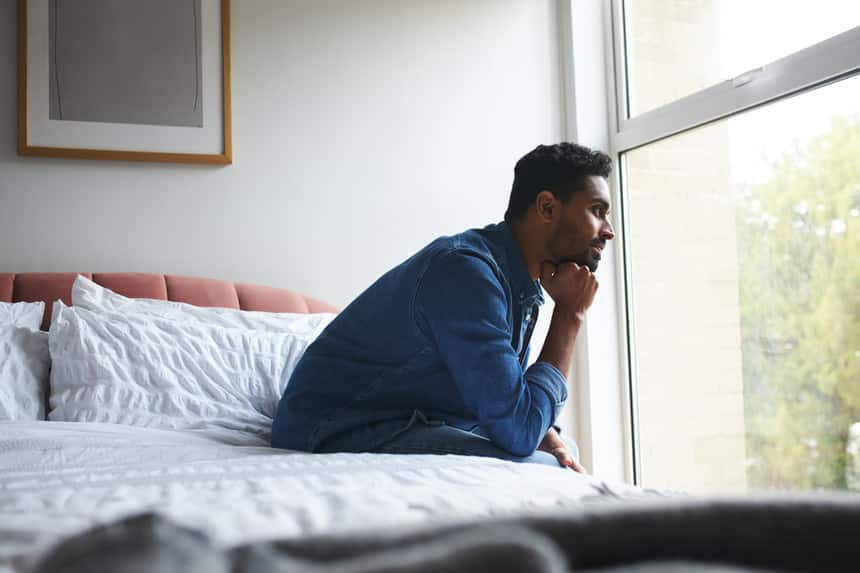 Feelings of Rejection And Loneliness Are Another Common Causes Of Suicide
Warning Signs To Beware Of
On this World Suicide Prevention Day, as a parent, friend, relative, teacher, or anyone close to a teenager, what are warning signs of suicidal feelings you should know about and watch out for in the latter?
They usually talk about death and/or suicide in a very casual way
Saying they wish they hadn't been born; making statements like "Everyone would be better off if I were dead" or "I should just kill myself."
They ask about death or how to commit violent acts and usually talk about leaving
The say they won't be in need of things soon and they do not want to be around people anymore
They seem sad and remote instead of happy and social, and become more angry or edgy
They have been losing interest in hobbies or events and having trouble focusing
They show unusual changes in normal routine, such as sleeping, eating, or grooming
Making statements like "Nothing will ever go right for me" or "Nothing will ever get better."
They have been acting out in harmful ways, such as drinking, using drugs, or hurting themselves and also have been getting in trouble with the law
Also Read | 5 resolutions to make this mental health awareness month
Risk Factors
What are some of the suicide risk factors that put a teenager at the risk of suicide? Let us take a look at them on this World Suicide Prevention Day.
Recent Or Serious Loss | This could involve the death of a family member, friend, or even pet. Separation or divorce of parents, breakup with a partner, or a fallout with a friend can also be felt as a profound loss and become one of the suicide risk factors.
Psychiatric Disorders | Mood disorders like depression, or a trauma– and stress-related disorder, may trigger suicidal thoughts and feelings.
Prior Suicide Attempts | Another Suicide risk factor increases if a person has tried to die by suicide in the past.
Failure | Be it in exam failure or relationships failure, it can take a toll on one's self confidence, and if not taken sportingly, adversely impact a teenager.
Alcohol & Other Substance Use | Substance-use disorders, as well as repeatedly getting into trouble, having disciplinary problems, engaging in high-risk behaviours time and again, are signs to be wary of, which becomes another one of the suicide risk factors.
Struggles With Sexual Orientation | Teenagers who discover that they identify with an alternate sexual orientation and may have to come out in an unsupportive environment, may sometimes develop suicidal feelings as an unconscious measure to avoid the shame and embarrasment they may have to face, which becomes another suicide risk factor.
Trauma | A family history of suicide, history of domestic violence, child abuse, sexual assault, or emotional neglect, may lead to feelings of profound trauma in a teenager which can turn into a suicide risk factor.
Bullying | We know that being a victim of bullying is a risk factor, but there's also some evidence that kids who are bullies may be at increased risk for suicidal behavior. The amount of shaming, name-calling, or violence a teen may experience may shatter their mental health and become another one of the suicide risk factors.
Limited Access To Basic Services | Difficulties in getting much-needed services such as basic infrastructure, hygiene, education, may trigger suicidal behaviour.
Cultural & Religious Beliefs | In some cultures, some beliefs may prevail like suicide could be considerd as a noble way to resolve a personal dilemma, or do service to your community, or giving away your consciousness to the the higher power, etc.
Also Read | How A Wrong Career Choice May Impact Your Mental Health
How Can You Prevent It?
What are some of the suicide risk factors for which you can take preventive measures? Let us enumerate them on this World Suicide Prevention Day.
Awareness Programs | Awareness on days like World Suicide Prevention Day or disseminating awareness among parents, teachers, and other caregivers about causes and signs of suicidal behaviour and ways to prevent it is a primary way of preventing teenage suicides.
Easy Access To Mental Health Services | One thing to know about suicide prevention is to make people aware about mental health services. Whether that be psychotherapy, individual, group, or family therapy, or even medication, be open to accepting the normalcy of mental health concerns and foster the same in your community. This will help those struggling with mental health issues to be comfortable in opening up about their concerns.
Building Strong Connections | The stronger the support teens have of their families, friends, and communities, the less likely they are to harm themselves. Partly, that's because they feel loved and supported, and partly because they have people to turn to when they're struggling and feel challenged.
Healthy Cultural & Religious Beliefs | As adults, promote idealogies that discourage suicide and support self-preservation, need for interconnectedness, building supportive relations and community.
Regulating Emotions | One thing to know about suicide prevention is to regulate your emotions. It is an essential life skill to learn to manage intense emotional experiences either through self-reflection or with the help of mental health professionals. This helps us build resilience and effective coping strategies, which in turn prevent us from taking any undesirable, drastic measures.
Positive Role Models & Mentors | It is really important to have healthy references (parents, teachers, a cousin, or a friend) to take inspiration and guidance from. Their wisdom can help you navigate our personal strugglesand educate you more about suicide prevention.
The more we talk about mental health and suicide, the easier it will become to be able to express related struggles for people who are going through them. On this World Suicide Prevention Day, we, as a society, need to make a collective effort to break the stigma, build awareness, and foster empathy for people struggling with mental health issues by expressing care and concern for each other. If you are struggling, or know someone who is, please reach out to a mental health professional.
Also Read |
If you, or anyone you know, needs help, AASRA has a list of resources here: http://www.aasra.info/helpline.html

Sanskriti Khera is a Counselling Psychologist, with five years of extensive hands-on experience in helping young adults navigate through social and emotional concerns. Her approach to counselling is person-centered, trauma-informed, and insight-oriented. She was formerly Counsellor at the Ashoka Centre For Well-Being, Ashoka University, Sonepat. Currently, she is Consultant with Daffodils Therapy Studio, New Delhi.