Lack of communication or miscommunication between children and parents is a common phenomenon across households, and whether or not one realises it, it becomes a source of much anxiety, stress, and even trauma for many children (as well as parents). Hence, much of the work that therapists, psychologists, or counsellors do is about building, understanding, and exploring communication of the client with their parents.
For a better understanding on how to communicate with parents effectively, we suggest you first know the four broad styles of parenting which most parents, knowingly or unknowingly, resort to:-
Authoritarian | Overbearing, Discipline, and Punishment
Authoritative | Open, Communicative, Working together
Neglectful | Uninvolved, Absent, Low nurturance
Permissive | Low rules, Over-indulging
Ideally, to be able to communicate better with our parents, we need to know what parenting style they follow. With this in mind, let us dive into things we can do to create, better, and sustain communication with our parents.
Understand Their Perspective
One tip on how to communicate with parents effectively is understanding the perspective of your parents which is a very powerful tool in communicating with them, because it allows you to understand why they do or can do certain things, while also helping you to see what they won't do or cannot do for or with us, thus informing us of both the reasoning behind as well as their incapacity.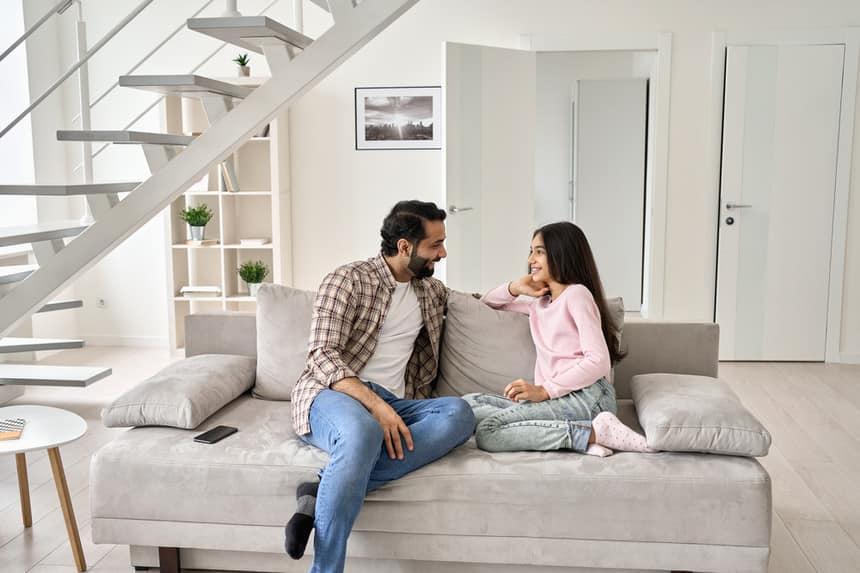 Understanding The Perspective Of Your Parents Which Is A Very Powerful Tool In Communicating With Them,
Navigate Conversations Smoothly
With this understanding, we are able to navigate conversations more smoothly because we understand the reality of the situation. It is very common for children to expect much from their parents, just as it happens the other way around. But these expectations blur our view of what can realistically happen.
See Beyond Outward Appearance
Wherever our parents may fall on the spectrum of parenting, understanding their perspective helps us see beyond the outward appearance. Like, first and foremost, for many of us, it aids in realising that for a large number of parents, communication does not come naturally. To communicate with anyone, we must first understand how capable and willing they are to communicate with us.
By understanding their perspective, and empathising with them (not sympathising), we also come to recognise the unconscious things they do, like in order to protect us, they control us. Or how their anger masks their fear.
Understanding their perspective is not to say that they are not accountable, it simply shows how maturely we handle the things that occur in our lives.
Invest In Two-Way Communication
As humans, we are wired to think of ourselves. We think of what we need, want, and desire. It takes us great practice and compassion to think of other people. And one of the things that often develops is that when we do not receive a certain thing, we become adamant and convince ourselves that only that missing thing can help us feel better or satiated.
They May Just Be 'Different'
One thing we need to remember when pondering about how to communicate with parents effectively is that it is important for us to first recognise that our parents might just be nothing else, but different from us, before we go on. Our parents come from a different time, even era, where cultural norms and traditions were stringent and rules were enforced more rigidly. In understanding their conditioning, we make space for diversity (again, not to pardon hurtful behaviour).
Talk To 'Listen'
Most of the time, when we invest in communication, it is with the intention of getting what we want out of the conversation. But communication is not a one time affair. It is a daily practice and most importantly, it requires both parties. And how many times have we had a conversation with our parents with no intention, other than to simply check in with them?
Despite everything, they have their problems, struggles, fears, and needs too. And, in order for you to be heard, you will need to invest in listening.
Also Read | Why Communication Is Key To Understanding The Needs Of Your Growing Child
Take A Solution-Focused Approach
Organise your thoughts and feelings in your own head (you can write them down in a flowchart or map format if it helps you), get a good understanding of what your needs are, why you require what you require, what your expectations are, and so on.
Once you have all of this in place, we move one step ahead in understanding how to communicate with parents effectively. Whether you have a fantastic relationship with your parents or a strained one, this tip is helpful either way. Provide a kind of ordered flow to what you wish to share with them. If it is something you think might require logical reasoning as well as the emotions attached, do that too.
When asking them for something, give them simple choices to choose from. Instead of saying, "I want to play now!", I would suggest saying "Can I go play at my friend's house or would you suggest we go play outside?".
Also Read: Talking To Your Teen About Love And Relationships
Avoid Arguing
This is not particularly specific to communicating with parents but rather any communication in general. If we are attempting to set up a good communication channel with our parents, we must be careful of a couple of things, like avoiding sarcastic comments, passive aggressive statements and retorts, or simply being mean or rude.
Arguments don't help, we know that. But in general, when setting up strong and sustainable channels of communication, behaviour that is hurtful inadvertently becomes a huge obstacle. Because either party will feel on edge, triggered or simply apprehensive of making communication happen at all.
If your parents are the ones who engage in such behaviour, it is even more important that you avoid the pattern yourself and keep it crisp and logical. And if you notice yourself engaging in such behaviour, it would be best to start working on it too.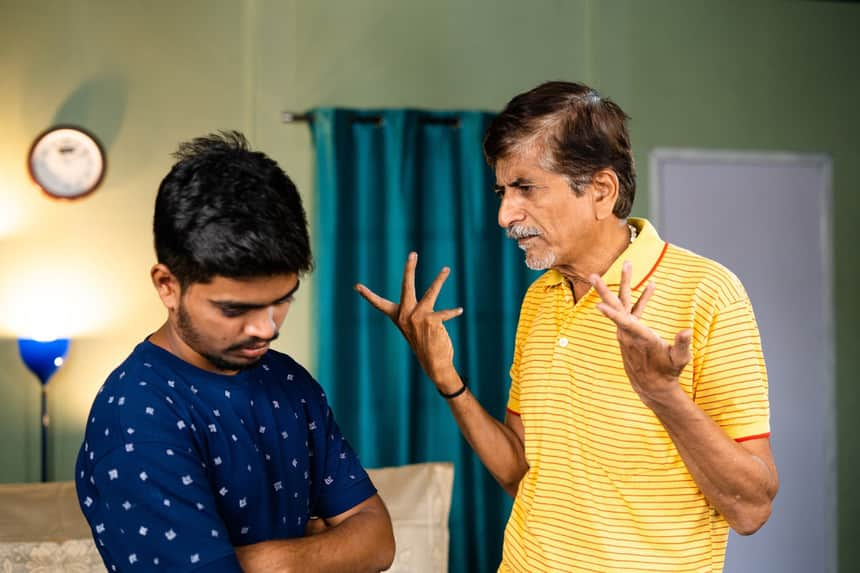 If Your Parents Engage In Arguing, It Is Even More Important That You Avoid The Pattern Yourself And Keep It Crisp And Logical.
Little Things That Matter
Along with those that we just discussed above, few things that will help if you keep them in mind in context of how to communicate with parents effectively are:-
Try Different Forms | It is always good to ask someone we wish to have good communication with as to how they communicate, what their preferred mode of communication is, and when they find it the best to engage. This might seem trivial, but can have a visibly positive impact.
Involve Your Parents | Communication is a daily practice, a two-way street, and most importantly, involves everything from serious to daily-life ramblings. This last bit is where we must pay attention because it is the little bricks that form a building. So, it is always helpful to involve your parents in your daily life and decision making. And to be curious about their lives as well.
Spend Meaningful Time | Time spent together, even when not talking per se, is meaningful if both parties have enjoyed and felt the presence of the other. So, find ways to spend meaningful time with your parents and show them the things you enjoy in life while also engaging in the things they enjoy.
Communication looks different for different people but as long as we feel heard and can wholeheartedly hear, validate, and acknowledge the other, our communication has been successful. With any relationship but especially with our parents, in order to understand how to communicate with parents effectively, it is necessary to make sure we zoom out and seek new perspectives and remind ourselves of objective facts rather than get swept away in our emotions and frustrations (remember, feelings are fleeting; they are to be acknowledged but they are not always a reflection of the truth of our reality).
Also Read: How Should Parenting A Teenager Differ From Parenting A Child?
Nilanjana Parijat is a Depth-Oriented, and Holistic-Wellness Psychologist, with extensive hands-on experience in working with children, adolescents, and familes. She currently works with Reboot Wellness, Gurugram.