"Wretched be thy mirror that the mind can see".
It is my understanding that on some days it is the very existence of our minds that often does us more harm than good. Our metacognitive (metacognition: the ability to think about our thinking) brain is capable of reflecting to unhealthy extents. If it weren't for our sentience, we would be like animals, looking at our reflection but unable to find meaning in it per se.
And what does this sentience do? It gives us the ability to think about how we look, which is also commonly known as 'Body Image'.
Our body image is made up of our thoughts, feelings and perception of the aesthetics and design of our physical structure. One's body image consists of the ways one view oneself; which include memories, experiences, assumptions, and comparisons about their appearances and looks. It also includes their overall attitudes towards their height, body shape, and weight, often in comparison to others.
But, how does body image develop? Simply put, it is shaped by prevalent social and cultural ideals that seep into how we are reared.
Many factors contribute to a person's body image, including their family dynamics, their biological predispositions, and the environmental causes for any diseases they may experience, whether physiological or psychological. The way our parents and caregivers react to our bodies when we are younglings becomes a blueprint, grounded in which grows the realisation that we have a body separate from them, that it looks different from them, and has its own aesthetics. Over the years, culture, society, the gaze of the other, begin to determine how we view ourselves.
It is known that unhealthy experiences can radically change our body image and make loving ourselves and our bodies a struggle, but is there a way to reverse that? Yes!
Here are a few ways to develop a positive body image and experience the 'act' of loving yourself.
Indulge In Positive Self-Talk
Our self-talk is the conversations we have with ourselves, about ourselves. We develop our self-talk based on how we were spoken to as children by our parents, caregivers, teachers, siblings and friends. That becomes the blueprint of the words, adjectives, phrases we use, associate with, and relate to. Most people go about their entire lives without ever paying attention to their self-talk, and this is one of the reasons they feel they don't have the agency to help themselves. So, it is important to notice the way you talk to yourself about yourself, and slowly begin shifting it to be more positive, compassionate and empowering.
Think of it this way, if you spoke to your friend or reacted to their accomplishments or mistakes the way you do with yourself, you would have no friends. So how can you expect to feel a sense of love towards yourself if your self-talk is deprecating, disempowering, or generally negative or critical?
And, thus, if you wish to have a positive relationship with yourself, it is key to use the right words for, and with yourself.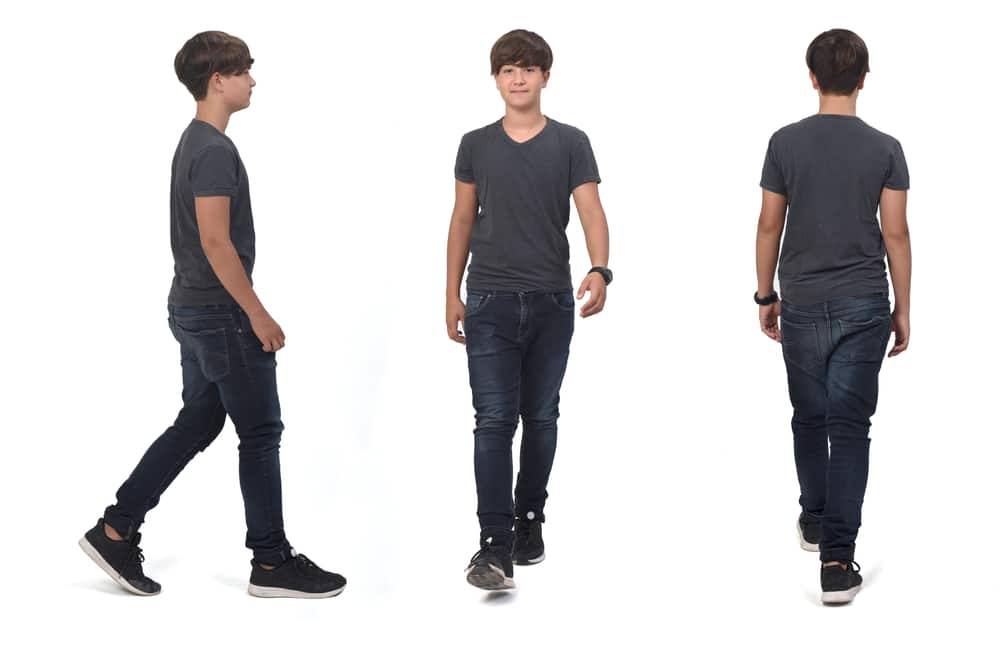 Ensure That You Talk Positively About Your Body
Reprogram The Way You See Your Body
A healthy relationship with the self translates into a healthy and loving relationship with the body. This is because the mind and the body have a deep and inseparable relationship with one another. As we consciously develop positive self-talk, we must also learn how to develop a positive view of ourselves. This is the process of reprogramming our body image.
What this means is that we always use healthy and positive words for our body, we always encourage our body when it is struggling through an illness or through a rigorous workout. And also choose where we wish to focus our attention. Is it going to be the little human imperfections on our skin or the things our bodies help us do, and how it feels to have one?
As a therapist, I have heard many of my young clients ask me how this helps change our body image and I always tell them the same thing, "Our words create our thoughts". Our thoughts generate our emotions. Our emotions create our states (how we generally feel), and these states eventually become our reality. Furthermore, what we focus on, expands and grows.
Our brain is like a super-computer, and our self-talk and self-image is the fundamental program that determines how this program will run. If this goes faulty or haywire in some way, you can be sure that other functions will be greatly impacted.
We may think that developing positive self-talk or self-image is not in our hands and we may feel defeated by the current program, but we have to understand that our mind is a beast of habit and repetition. If you repeat to yourself that you are fit and smart, over time you will begin to experience changes in how you feel.
Consume The Right Media
I cannot stress this enough, when I say that the media we consume shapes our self-talk and self-image. Media does not only refer to social media platforms like Instagram or Facebook or Snapchat, but also the movies, series, music, and other entertainment media we consume. What we see, hear and sing-along to, when repeated, becomes a narrative of the mind and slowly, the reality we see.
If the media we consume glorifies being in pain, struggling, the meaninglessness of life, unrealistic expectations of how someone's body must look, binge eating, not taking care of one's body and mind, they will invariably become sources of negative self-talk and body-image.
Make a conscious effort to follow accounts that propagate body positivity on social media, those that value fitness and health, and consume music, movies, and series wherein people have realistic bodies and encourage growth, healing and love, rather than pessimism, nihilism, and general dissatisfaction with life.
We idolise the characters that we see and hear of and unconsciously are drawn to create similar situations.
We may say our preferences in entertainment do not affect us, but I would like to disagree and present a fact, that in both positive (affirmations, guided meditations and hypnotherapy) and negative brainwashing, the common elements that are on constant repetition are visual and auditory in nature, until the person begins to see it in their reality.
Avoid Judging, And People Who Judge
Whether these individuals judge you or other people with you, it is always better to distance yourself from people who judge people's looks and bodies. There are two major reasons:
When we hear such judgements, we are likely to develop a fear of how strangers or even these people may judge us behind our backs. When we know what judgement looks like because we engage in it ourselves, we become afraid of it being done towards us.
A superiority complex or even judgement from a supposedly superior position is a sign of a hidden inferiority complex. Those who judge are already judging themselves. And, it is not others they judge but rather their own flaws, which they are likely simply projecting outwards.
So, maintain your distance from judgy individuals, and resist the urge to engage in judgement against people.
Appreciate Yourself Frequently
"We do not learn the art of fighting during a war, we learn and practise it before one." - I once quoted this to one of my clients while trying to explain why it is important to practice our habits when everything feels okay.
The times when we feel terrible about our bodies and struggle to feel good is not when we must learn to or attempt to appreciate ourselves. It must be a regular practice so that in times of crisis we are able to transition to a space of appreciation.
A few habits to inculcate:
Appreciate yourself by actively using appreciative words.
Learn to say thank you to your body for the little things.
Appreciate your authentic body in the mirror.
Use body-based therapeutic exercises to soothe and comfort yourself.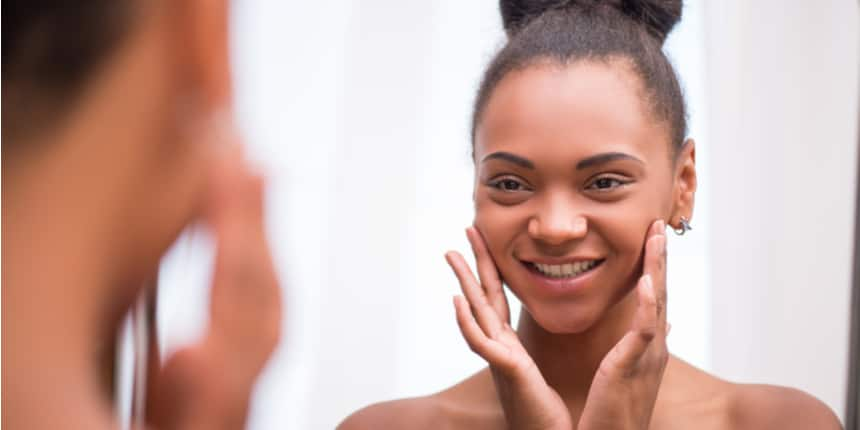 Love The Person You See In The Mirror
Aim To Feel Comfortable In Your Skin First
We all wish to make changes to ourselves and evolve with the fashion and trends in order to appear confident and smart. But perhaps the greatest style statement is being wholly comfortable in one's own skin. This means showing up with such comfort in the way you 'are' that accessories, makeup, and stylish clothing are just the cherry on top, not the cake.
Embracing and appreciating yourself, and having a conscious positive view of yourself leads to you feeling comfortable in your own skin. This is because the brain sends signals to your body that you are enough and this feels good and safe, rather than feeling threatened.
No change can ever be made without first accepting ourselves as we are. And in the process of being content with ourselves, we also pave the way for gratitude, which in turn becomes the source of many positive changes.
Take Care Of Your Body
We must practice taking care of our bodies. It is no lie that feeding ourselves well, exercising, stretching often, getting sunlight, walking bare feet on the grass, following a skincare routine, sleeping enough, and having a good posture enhances the experience of living within our bodies. It feels less like the body is a burden, and more like a vessel that can be filled with good thoughts and feelings.
Let us not forget that our bodies are very much alive and this means that it has the ability to feel good. When the body feels good, our brains feel good, and our overall experience is elevated.
Just as self-compassion is necessary for us, self-discipline is also necessary to feel good. Those who can fight urges and impulsive desires, and regulate themselves feel more authentic, autonomous, and comfortable with themselves.
Create Body Oriented Fun Rituals
In today's age, we live in our heads, while the body is simply reduced to being a transportation device and that is why so many people are suffering. Their bodies are terribly neglected and unhappy.
Reach into yourself to reconnect with your body. Find ways to use your body and derive enjoyment. This could include dancing around, rolling and hopping, going to an amusement or water park, getting a massage, visiting a spa or sauna, going for a bike ride, etc. Preferably engage in activities that are process-oriented, and not goal-oriented.
Lastly, loving yourself is a journey. It is not a destination. Every year and every decade will bring changes to our bodies, and it is the act of being able to love despite that which proves to us the quality of our self-love.
Nilanjana Parijat is a depth-oriented, and holistic wellness psychologist, with extensive hands-on experience in working with children, adolescents and families. She currently works with Reboot Wellness, Gurugram.