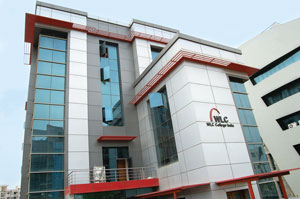 IT all started in 1996, when Wigan and Leigh made a promising beginning with its first campus in Delhi. It was a pioneering start of the study model 'earn while you learn'. This model enables students to attend classes for half-a-day and spend the rest training in a related industry, gathering hands-on experience.

'I interned with Kotak Securities and later with HSBC Bank where I was getting a stipend of approximately Rs. 7, 000, 'says former student Pooja Sharma, founder of Connect2Consult, a software consultancy firm. After working with Traxon India - a campus placement - she opened her own enterprise. 'I was satisfied with the industry exposure,' she says.

According to TIMES HIGHER EDUCATION, the premier publication on higher education in the UK, Wigan and Leigh College, UK (WLC, UK) set up a company called Wigan and Leigh College (India), joining hands with Indian partners. WLC College India then went about offering its franchise for £36,000.

The aggressive hunt for sub-franchising by WLC College India had even become a matter of concern for British Council of India, which expressed its concern on the quality control that arose out of the college's plans of franchisee network build-up (read full story). But according to the promoter Mr. Vinay Pasricha, the relationship between WLC, UK and WLC College India was a partnership and not franchisor/franchisee. 'The college was an Indian entity from the start,' he says.

Also Read: Franchise brochures jumped gun


Till 2004, WLCI also used to run three of Edexcel's qualifications, in business, fashion and Art & Design. Edexcel is the UK's awarding body that provides internationally recognised academic and vocational qualifications.

'Edexcel used to award BTEC certificates to WLCI students till the time WLCI ran our qualifications,' says Vikas Mirmira, regional marketing manager, Edexcel.

'Right now WLCI is not offering any Edexcel qualification,' he adds. Edexcel allows its qualifications to be offered only after accrediting an institution after a check on its available resources and facilities.

The first move to delink from WLC, UK was made by the owners in India in 2006. In February 2006, Wigan and Leigh (India) registered itself as WLC College (Application number 1420350/ Class 41). They also went on to list other names similar to Wigan & Leigh, UK.
WLC College India with Label (Application No. 1420352)
 
WLC Wigan & Leigh College India with Label (Application No. 1420353)
 
WLC College India with Label (Application No. 1420354)
 
WLC Wigan & Leigh College India with Label (Application No.1420355)

 
WLC Education Foundation (Application No. 1420351)
All these applications were dated 10/2/2006. It is another matter that the Government of India allows such misleading names to be registered, knowing fully well the harm it can cause to students.

According to Mr. TPS Arora, COO, from 2007, onwards they began advertising themselves as WLC College, India and the decision to move from Wigan & Leigh College India to WLC College, India was taken to build an Indian brand. Mr. Pasricha claims, 'We are using acronym WLC after taking permission from Wigan and Leigh College, UK.' However, no attempt has been made to communicate to the students that WLCI no longer has the same relationship with WLC, UK and that these two are different entities. Added to this is the deceptively similar names used by WLC College India. For example their entrance test, which used to be Wigan Aptitude Test is now WLC Admission Test (WAT) .

And now, no programmes of WLC College India are audited or accredited by any external agency like Edexcel. Mr. Arora claims their courses are internally audited by WLC, UK (which also implies that they are not audited by Edexcel or QAA, making these qualifications invalid in UK). The students only get an equivalence certificate from WLC, UK for which they pay. But by its own admission, WLC College India has modified its syllabus to suit Indian market. The compromise on the quality of pedagogy and delivery mechanism, if any, which might result out of this dilution of relationship is a subjective issue best left for WLC College India to respond and work upon, for its own future.
Outcomes
Traineeship: This is the core of the programme, wherein the students work in a company after the classes are over by 11 a.m. A cross section of students informs us, it is basically frontline jobs, and predominantly in sales. The jobs are demanding and some of them get paid on an incentive basis. When coupled with industry-oriented course materials, it makes students job-ready than most management courses do. But as seen in Karishma Kanuga's case, this does not seem to happen all the time (See Box).
Placements: Considering that the positioning of WLC College India is that of a finishing school, in comparison with many others it does quite well. It is able to place more than one-third of the total students, at reasonable salary levels. While this might be a reasonable achievement considering the quality of student intake, one wonders whether the student is aware of the difficulties, in getting placed when he or she enrols (See Box Traineeship & Placement Data).
Further education: WLC College India offers its own certification, which only has the value that an industry recruiter bestows upon it. As far as our understanding goes, the PGD award one gets from WLC, UK, unless it is accredited by Quality Assurance Agencyy (QAA) would not be considered for immigration purpose in the UK or any other country. We have tried getting validation for this fact from every government body overseeing the education quality in the UK like the Skills Funding Agency, Ofqual, Ofsted, QAA but after several follow-ups with each of these agencies, we failed to get any satisfactory answer. Instead, we were directed to WLC, UK, which chose to keep silent on all the questions we raised.
Our advice
What WLC College India might offer students is an easier access to entry level jobs, and some academic inputs. The traineeships definitely groom students and make them job-ready, besides the access. However, if you are into higher studies or are seeking a qualification that is legal, WLC India is not for you.


Karishma, the whistle-blower
In January 2006, Pune-based Karishma Kanuga, took admission in mass media course in WLCI, Pune campus. But 41 days passed by without a single class or lecture to a batch of three students. Miffed, Kanuga's father filed a complaint against WLCI with the Pune District Consumer Dispute Redressal Forum in January 2008. '

The course was not AICTE approved and was therefore illegal,' says Vasudeo Vensimal Kanuga, father of Karishma Kanuga. 'My daughter lost one academic year,' he adds. Since there was 'deficiency in service' (as the court said in favour of the case), Kanuga got full refund of the fees (Rs. 1.28 lakh) along with 9 percent interest in addition to Rs. 50,000 as compensation for losing an academic year. It took a year-and-a-half for the verdict to arrive.

COMPLAINT

Wigan and Leigh College, UK - Profiteering out of Indian students

The role of WLC, UK does not appear to be above board, seeking to profiteer out of the desperate need by Indian students for any international diploma. From October onwards Careers360 made many telephone calls and sent e-mails to every available official functionary of the institution. After many promises to respond later, as we go to press, WLC, UK has not come on record on any issue, instead a few e-mails were diverted to WLC India.

According to Mr. Arora, the students of WLC, India can obtain a Post Graduate Diploma Certificate from Wigan and Leigh UK. This certificate is termed as 'equivalence' certificate. In order to obtain the 'equivalence' certificate from WLC, UK, students of WLCI are required to pay an equivalence fee of £450 (Advanced level courses) and £300 (Professional Level) directly to Wigan and Leigh College, UK. What does the equivalence stand for? Does the equivalence certificate hold any significance in UK employment market? WLC, UK again doesn't answer.