Career Path of IAS Officer - Training, Responsibilities, Salary
An IAS Officer or Indian Administrative Services Officer serves the Central and State Governments. He or she is responsible for implementing and administering the policies formulated by the central and state governments. An IAS Officer provides them with valuable feedback for the decision-making process. We can say that an IAS Officer provides assistance to the government in framing and administering and implementing policies. He or she provides feedback to the concerned ministries on the implementation status and impact of policies.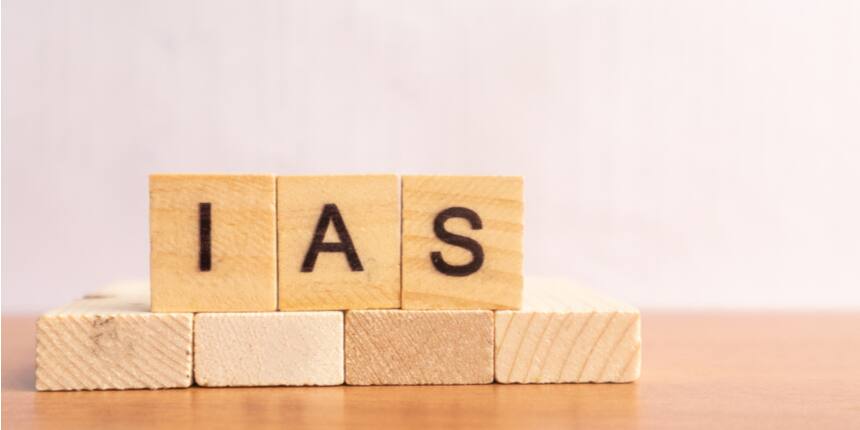 Career of IAS officer is the most sought-after career by young aspirants for civil services. Each year around 800,000 candidates appear in the UPSC examinations. It is considered the most competitive examination. Candidates may only make six attempts in the UPSC examination. The maximum age limit is 32 years for appearing in the UPSC examination for the General category. Relaxation in the age limit and a number of attempts is provided to candidates in reserved categories.
Scroll and read to know about IAS career progression
How to become an IAS Officer
Lakhs of aspirants drop their college placements each year to follow the IAS officer career path. After graduating they start preparing for cracking the UPSC examination. The minimum educational requirement to appear in the UPSC examination is the successful completion of any undergraduate-level degree. UPSC stands for Union Public Service Commission. It conducts the UPSC examination in India to recruit candidates for various civil services in India.
UPSC examinations are conducted in two phases: Prelims and Mains. Those who clear both rounds are invited to the interview round. Those who qualify for the interview are selected for the UPSC services and provided with the training. Top-rank holders are selected for IAS officers' roles.
Also Read: Career as IPS Officer
IAS Officer Training
After being selected, the journey begins from LBSNAA. LBSNAA stands for Lal Bahadur Shastri National Academy of Administration. It is located in Mussoorie, Uttarakhand. The training period for the IAS officer role is two years before joining the service.
Candidates for Grade A posts including IAS, IPS, and IFS are required to join a 3 months foundation course at LBSNAA.
Phase 1: Phase 1 of the training period for selected candidates for the IAS officer role comes with the academic module. It includes policymaking, land management, soft skills, project management, national security, e-governance, and others. Their day starts at 6 am in the morning with exercise drills. It is followed by lectures and cultural activities in the evening.
Bharat Darshan: IAS Probationers are divided into small groups for the Tour of India known as Bharat Darshan. In this, they experience the cultural heritage and diversity of India.
District Training: District Training is a year-long training programme. In this IAS, probationers get to study the administrative setup in a specific district by being a part of it.
Phase 2: Phase 2 of the IAS probationers' training involves sharing and discussing the experiences of their Phase 1 training. Officers get to articulate their thoughts on various developmental programmes and issues as well as the ways to resolve them.
Assistant Secretaryship: After successful completion of the induction training session, officers are allotted their respective deputation. They get to work under a joint secretary in the ministries for a few months.
Also Read: Career as IRS Officer
Responsibilities of IAS Officer
IAS Officer duties include various functional roles based on the assignment. The type of assignments includes Field, State Secretariat or Public Sector Undertakings, and Central Secretariat. Field Assignments are considered the most challenging. We have listed here a few duties of IAS Officers.
IAS officers are required to handle the affairs of the government. It includes framing, implementing, and reviewing policies.

The role of IAS Officers includes consulting various departments and elected representatives for the above functions.

IAS Officers roles include managing and disbursing various funds of central government allocated for different schemes.

They supervise the implementation of various government schemes and policies.

IAS Officers are required to respond to emergencies such as natural disasters, riots, and other major accidents in their jurisdiction and coordinate relief activities.
Also Read: Career as IFS Officer
Popular Online Competition Courses and Certifications
Perks of Being an IAS Officer
They get subsidized government accommodation. At district-level postings, they get the best houses among any government service in India.
IAS Officers are provided with household help such as gardeners, cooks, and others.

They get government transportation in most district and state-level postings.

Charges for mobile, internet and telephone are reimbursed.

IAS Officers are provided with a free stay in government rest houses and bungalows during duty.

IAS Officers are also entitled to a monthly pension after retirement based on their rank and length of service.
Also Read: Career as Indian Forest Service Officer
IAS Officer Career Path
We have provided here details of the career progression of IAS. Selected candidates first go through training before joining as IAS officers. The duration of the training period is two years. The senior role in the service of IAS officers is Cabinet Secretary. IAS officers must have an experience of 37 or more years in the service for the Cabinet Secretary role.
Phase one trainee

District Level Trainee

Phase two trainee

Assistant Secretaryship

Joint Magistrate- SDM- Sub- Collector

Municipal Commissioner

Secretariat at State Level of joint secretary level

District Magistrate or Collector Post

Deputation Post of the Central Government of India

Principle in State or Central Secretariat

State Chief Secretary

Cabinet Secretary
Student Also Liked:
IAS officer Salary
We have provided here details of IAS Officer salaries based on their role, experience, and payscale.
| | |
| --- | --- |
| Role | Monthly Salary |
| Under Secretary | Rs. 56100 (1-4 years of experience) |
| Deputy Secretary | Rs. 67700 (5-8 years of experience) |
| Joint Secretary | Rs. 78800 (9-12 years of experience) |
| Special Secretary-cum- Director | Rs. 118500 (13-16 years of experience) |
| Secretary- cum- Commissioner | Rs. 144200 (16-24 years of experience) |
| Principal Secretary | Rs. 182200 (25-30 years of experience) |
| Additional Chief Secretary | Rs. 205400 (30- 33 years of experience) |
| Chief Secretary | Rs. 225000 (34- 36 years of experience) |
| No Equivalent Rank | Rs. 250,000 (37+ years of experience) |
Conclusion: IAS Officers are in charge of the administration of the entire district, state, department, or ministry. IAS Officers can influence the policies on health, the economy, social initiatives, and education. Being in administrative services, one gets the opportunity to serve the people of the country.