A student who is good at Maths, usually also has good logical ability, is good at analysis and data crunching, and most likely problem-solving as well. Such students often have a keen eye for detail, understand money-related matters well, and have a tenacious persistence in solving mathematical problems. They also tend to be very organised and meticulous, and are good at understanding big-picture problems.
The career options for the mathematically inclined range from academic and teaching positions to applied,industry roles. Some of these are listed below.
Software Engineer Or Programmer
Most people who enjoy Maths are also good with their logical reasoning and systems-thinking skills. Coding, Programming, Systems Design, Artificial Intelligence, Big Data Analytics are highly in-demand roles that students good at Maths can consider taking up. Usually, these roles require an undergraduate engineering degree or a Master's in Computer Applications. Diploma courses are also available for software-related roles, though not all are equally recognised or accredited.
Statistician
With the emergence of large amounts of data regarding consumer behaviour, health behaviour, market trends, political analysis, etc., statisticians are needed in every sector to collect, analyse, and predict meaningful results and outcomes for the future. Statisticians need to be good with numbers, and making inferences. Usually, an undergraduate or post graduate degree in Statistics helps to take up these roles. A high logical reasoning ability, knowledge of statistical tools, and an investigative mind to collect data, synthesise, and meaningfully analyse trends is needed.
Chartered Accountant
Students who love numbers and also have a keen business sense may prepare to become qualified chartered accountants. Chartered Accountancy is a very well-paying profession, and all organisations need CAs to manage their financial data and records. Many professionals also set up their own practice and service independent clients, thus helping them file tax returns, suggest tax-friendly investments, and guide on other money-related matters. To become a chartered accountant, you need to clear a set of exams and courses that are quite competitive and demanding.
Data Analyst
Another popular and in-demand career option that Maths enthusiasts may consider is that of a data analyst or research analyst, who use mathematical and statistical tools and packages to investigate complex issues, review processes or business inefficiencies, and provide data-based inputs for strategic business and market- related decisions. An undergraduate or post graduate degree in Data Sciences helps in making a career in this profession.
Financial Analyst
Financial Analyst roles are a good match for people who have a keen interest in Maths, growing money, investments, and understanding trading and the stock market. Individuals who have an ability to conduct detailed analysis, have a good risk-appetite, can collate data and reports, and also have good communication skills, often make good financial advisors and analysts. An MBA in Finance along with substantial experience in the market, and insightful understanding of investment trends, are essential for this role. Financial analysts take on a variety of roles such as fund managers, ratings analysts, risk analysts, portfolio managers, etc.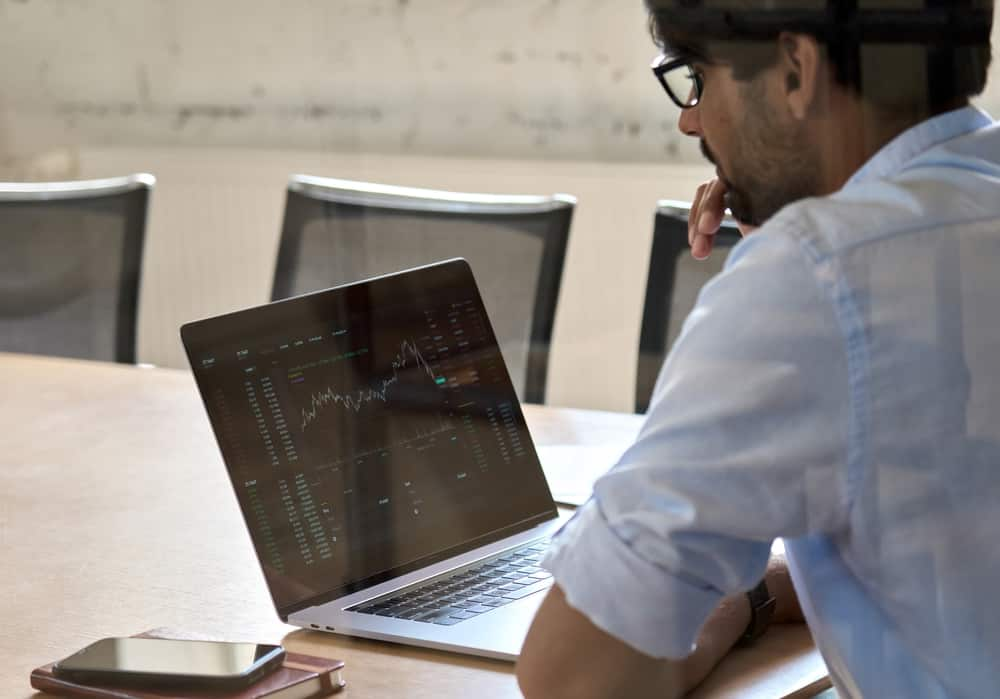 Financial Analysis Is A Promising Career Option For Those Who Love Maths
Actuary
Actuaries are professionals who focus on risk and uncertainty management. They usually have an excellent head for numbers and need to go through a series of very tough and competitive exams to qualify as an actuary. Actuaries are employed by consulting organisations or large businesses, and they spend long hours working with data and helping their clients mitigate their business risks. This is a well-paid profession, but often not well-known among students in school and college.
Health And Bioinformatics Specialist
The use of technology to collect and analyse health and life sciences data is a relatively lesser- known application of the medical and mathematical sciences. Specialised courses are available in Bioinformatics which is basically a mix of Biology and technology, which elaborates on how technology can be used to advance medical and health-related research and development. Students who have a flair for Biology and Maths (logical reasoning and programming) will find this career satisfying.
Also Read: Wondering If There Is A Future Without Maths? Read To Get Your Answer
Epidemiologist
As the world faces various diseases like the Nipah Virus, AIDS, Corona Virus etc. there is a rising need for epidemiologists who study the rise and spread of diseases and epidemics across large geographical areas. This is a branch of public health, and requires students to be highly logical and analytical in the data collection and meaning-making processes. Students who enjoy Maths and data analysis usually fare well as epidemiologists.
Data Scientist
This is another popular and upcoming application of Maths, wherein professionals design and build processes for data modelling, designing, and production. They are engaged in developing prototypes, writing algorithms, developing predictive models, and custom analyses. Undergraduate and post graduate degrees in Data Sciences are available in many universities in India and abroad.
Cyber Safety And Security Expert
The influx of the internet and technology into all work processes and everyday life has made cyber safety a huge concern and area of work. A Maths graduate can easily apply their logical and reasoning skills in establishing cyber safety protocols as well as analysing security threats. Maths and logical reasoning are relevant for cryptography, encryption, and decryption of codes, that are used to setup secure and safe computer systems and applications. Similarly, hackers or professionals who can break into a system to protect the safety of data and humans are exceptionally good programmers who, have learned how to navigate systems that may be reducing the integrity and privacy of data. Many certifications and courses are available for cyber safety and security experts.
Mathematician
Another rarely pursued career is that of a mathematician. There are so many questions and problems that still need to be solved under the rubric of Pure Mathematics and Applied Mathematics. A PhD in the subject will be required to move to an advanced level in this area. Reputed mathematicians do receive awards and financial recognition when they work towards solving complex puzzles and problems. India has been the land of famous mathematicians like Ramanujan, and the future hopes for new inventions and discoveries in the field of Mathematics.
Maths Educator
Teachers of Mathematics are in great demand in schools at all levels. There is a dearth of good Maths teachers and it is usually easy to get a job as a Maths teacher in a school. For this, you need to complete a postgraduate degree in Mathematics, and then do a B.Ed, too. Professors and lecturers in Mathematics teach at the university levels. For this, you need to complete a PhD in Maths, followed by the National Eligibility Test (NET). Coaching and tuition centres also offer employment opportunities to professionals who have acquired the necessary degrees and teaching experience. Maths and engineering graduates are often employed in edtech organisations as online educators and teachers. Many small and large organisations employ Maths educators to teach primary and secondary school children Applied Maths and coding skills.
Supply Chain And Distribution Expert
Good mathematical skills are also needed in supply-chain roles. Supply-chain managers need to use complex decision-making tools to schedule production, distribution, warehousing, etc. These decision trees and tools usually require a good understanding of mathematical concepts and their application. In the current era, there is a huge need for supply chain managers, as many products and services go through the e-commerce route and complex algorithms are needed to predict demand and supply for efficient delivery of those. You can pursue a career in supply-chain management with an MBA, preferably with a specialisation in supply-chain management.
Archaeologist
If you enjoy History and have opted for Humanities with Maths, you may want to look at archaeology as a profession. As archaeologists need to date the fossils they find to understand more, a good understanding of Maths helps in this career.
Geographical Information Specialist
If you enjoy Geography and Maths, you may want to consider becoming a GIS specialist. The Google Map that you open when you drive from one location to another, is the result of GIS experts using their understanding of roads, maps, and technology to help you navigate to your chosen destination. This area is likely to expand in the future too.
The industry is thus, full of opportunities for people with a brain fond of number-crunching. Do your research, know what you want, and then make a choice.
Dr. Srividya is an Organisational Psychologist, Career, and Personal Growth Coach. She works with teens, parents, adults, and returning professionals, to help them align their personal and professional needs, desires, and overcome personal and professional challenges. She can be reached at www.lifevidya.in.