All India Institute of Medical Sciences Patna
Quick Facts
Type of Institute
Institute of National Importance
Estd. Year: 2012
Total Faculty: 57
Total Students Enrollment: 753
Interested in this University?
Universities
Score
Rating
137.68
AAA
Medical
Rank
Score

62nd

113.56
Disclaimer: Careers360 Ranking/Rating is done separately for government and private colleges but NIRF ranks both together. To refer the ranking methodology
click here
Underrated

One of the best medical college being relatively newer. Gaining popularity among the masses at a very rapid rate and will soon surpass its counterparts. The facilities provided are very good and the patient load is increasing day by day.The only disappointment is that the hospital has not developed to its full extent and would take 1 to 2 years more for full development,
Placements
Infrastructure
College Life
Industry Exposure
Affordability
Student Crowd
Faculty
Hostel
Questions related to AIIMS Patna
General Information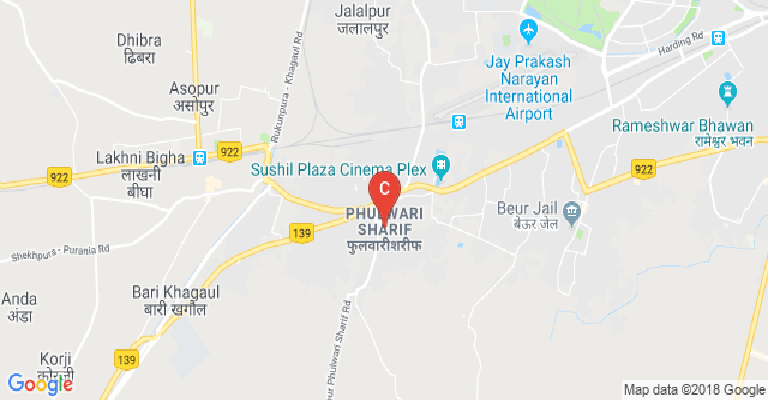 Address:
All India Institute of Medical Sciences, Phulwari Sharif, Patna, Bihar - 801507, India
About College:
The All India Institute for Medical Sciences (AIIMS) was first established in New Delhi in the year 1956. It is attached to a government hospital by the same name. Over time, the name AIIMS came to be associated with excellence in the field of medical education. Cracking the entrance test for AIIMS became a hallmark for millions of young aspirants to crack in India. A multitude of coaching centres sprang up to cater to this enormous need. Those graduating from this institution were almost guaranteed professional success. However, by the time of the Tenth Five- year plan (2002-07), it was realized by the central government that the number of quality institutions dedicated to medical education was not sufficient. There was a need to scale up the numbers. So, it was decided to open new AIIMS campuses. Six new were inaugurated in the year 2012 in – Bhopal, Jodhpur, Rishikesh, Raipur, Patna and Bhubaneshwar. Two more were further established in 2018 at – Nagpur and Mangalgiri (Andhra Pradesh). Plans are already afoot to have another thirteen all over the country, spread across the states.
The AIIMS Patna in the state of Bihar was established in the year 2012. Its campus is of 134 acres. The original AIIMS in New Delhi is the mentor to this one. MBBS and the BSc. in Nursing are the two main areas where courses are run here at the UG level only. The institute is now run autonomous just as the rest of the AIIMS. A hospital by the same name also operates at the same campus. This helps students get practical exposure to real-world matters. It also helps them procure internship opportunities. There are fifteen super- speciality areas such as – cardiology, psychiatry, nuclear medicine, endocrinology and nephrology.
There are a number of central facilities on offer here which the students, teachers, practitioners and even the patients can make use of. One is the engineering wing. Another is for maintenance and repair. There is a gymnasium for all to use. Much focus is paid on the diet for both patients as well as students. All medical records are maintained meticulously with the concerned department. The central library is replete with an excellent collection of books and medical journals. A computer centre has also been attached to it. A large number of internationally acclaimed journals have been digitally subscribed to for students to make use of for their research and academic purposes.
Research forms an extremely important component of the AIIMS Patna. A Research Committee exists to oversee all such tasks. There are about 200 externally or internally funded research projects that the AIIMS Patna is at present working on. Some of these research studies are investigator-led. Several of the projects are in collaboration with national or international bodies. Examples of these bodies or agencies are- WHO, DBT, ICMR, DST, CSIR and the Ministry of Health & Family Welfare besides several others. Grants have also been received for several such projects. Before the start of any such project, the institute is supposed to provide a brief SOP (Statement of Purpose). There is also an Institute Ethics Committee to oversee this very important aspect. A Stem Cell Committee also exists to do further study and research on the aspect of stem cells.
To ensure that animals do not get unethically abused during medical experiments, an Animal Ethics Committee has been established to ensure compliance with the set norms. There are scientists from different disciplines within this to ensure such compliance. All academic changes or revisions can be done by the Standing Academic Committee. The governing body meanwhile has experts from across different areas. Due to all these efforts, the Careers 360 magazine has rated the AIIMS Patna at AAA level among universities. It was also placed at rank 62 among medical colleges. The AIIMS Patna has also been granted the Institute of National Importance (INI) tag.
Other Popular Universities in Bihar