Indian Institute of Management Bodh Gaya
Quick Facts
Estd. Year: 2015
Campus Size: 118 Acres
Total Faculty: 67
Interested in this University?
Questions related to IIM Bodh Gaya

It's a little difficult for you to get calls from both IIM Amritsar and IIM Bodhgaya. You need to have a superb profile along with your 76 percenti...

IIM Bodh Gaya is a mentee Institute of IIM Calcutta and its cutoff has slightly decreased in the previous year over the past records. Its cutoff w...
General Information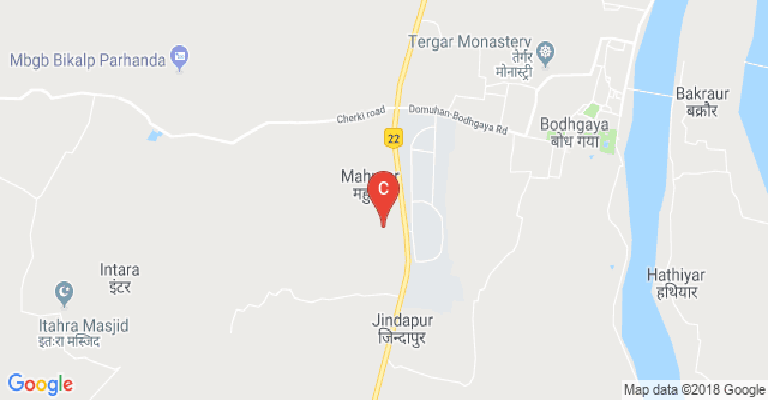 Address:
Indian Institute of Management,Directorate of Distance Education Building, Magadh University Campus, Bodh Gaya - 824234, India
About College:
The Indian Institute of Management in Bodh Gaya was established in 2015, making it one of the youngest within the fraternity. And that is why, the IIM- Bodh Gaya along with half a dozen other IIMs are popularly termed as the 'Baby IIMs'. After about a dozen IIMs had already been opened, the Ministry of Human Resource and Development decided that it was time to add to the tally. So, in the twelfth five-year plan seven new IIMs were established. This list includes- Amritsar, Bodh Gaya, Jammu, Sirmaur, Nagpur, Sambalpur and Visakhapatnam. Due to them being new to the industry, they were all assigned a mentor among the original IIMs.
The IIM- Bodhgaya campus is right now housed at a temporary location within the same city in Bihar. Once its new 119- acre full-fledged campus gets ready, the students will move in. The hostel though will remain within the premises of the Magadh University, as it is now. IIM- Calcutta has been appointed as the mentor to IIM-BG. Thus, the course curriculum is identical to that of its mentor as is the trend. Just as the other 'baby IIMs', here too the only programme being executed right now is the 2- year PGP. Fellowship and Executive programmes have not yet been introduced here.
Admissions to IIM- Bodh Gaya as well as the other newer IIMs, is through a common process. First of all, the CAT exam is mandatory, from where students are shortlisted for a second round. Since now there are so many IIMs, a common realization emerged that it is not possible to sit for separate interviews or other stages for so many institutes. In addition, students also apply in general to other non-IIM private as well as government institutes. This gets all the more difficult for working professionals. That is why the second round for all the new as well as 'Baby IIMs' is done through the Common Admission Process (CAP). Students are shortlisted jointly for this entire process, after which each individual college submits its selection list depending on its own criteria. The exact rules regarding the CAP change frequently. Earlier, a rule existed where those shortlisted for the older seven IIMs (including Shillong), need not appear for the CAP. But that has been done away with now. In addition, some baby IIMs have also given calls to some who did not make the grade for the CAP. But generally, a common process eases operations and reduces student hassles in a big way.
Unlike the original six IIMs, the one at Bodh Gaya never had much of a diversity issue. This is because by the time the institute started taking its first few batches, this thinking had already emerged, so the admissions were done with this being kept in mind. Even the regional diversity is fairly high, with students recruited from all over India, and then placed at different places. This enables a strong nation-wide or even international alumni link. The CAT is mandatory like at the other IIMs, followed by an interview and usually a WAT (Written Ability Test). Overseas candidates need to go via the GMAT route.
Campus life is quite vibrant here. IIM-BG's HR Conclave is known as Gyanodaya, the name befitting this historical city. The management, cultural and sports fest is known as Elegante. There are several student clubs here, catering to different interest areas. The Envision Cell for example looks after entrepreneurship development and industrial relations. There are clubs each for communications, strategy & consulting and for sports. FinIQ is the finance club. Then there is MaSq which is for branding and marketing. A student- led newsletter is also published. A special interest group has been created called Explography with the main purpose being travel. There is also a social service club known as Pragati, while Catalyst is the public policy club. The social side is very strong among the students here, honed by the unique culture over here. Thus, the students collaborated with the Gyanjyoti Rural Welfare Development Trust to work with the local communities and educate them about various environmental aspects. Not to be outdone, the IIM- BG campus has good sporting facilities, with more being developed in the new campus.
The institute may not be too old, but it has already created a vibrant alumni network. The alumni committee is in constant touch with the past students, improving the connect on a constant basis. This has helped generate top- notch placements for the present batches. Some of the recent years' recruiters include- YES Bank, Indian Oil, Kotak Mutual Fund, EDCIL, NTPC, Hindustan Petroleum, Bharat Petroleum, VLCC, Airtel, ITC, IFB, Fujitsu, Capital Trust, Fab Hotels, KPMG, BASIX, HDFC Bank, SIS, ICICI Lombard, Shree Cement, Star Cement, BYJU's, Infor, SIDBI, Henkel, Lanco, Uber, Cars 24, HDFC Life and Goldstone Infratech.
Other Popular Universities in Bihar