Career after ITI, Courses, Job Opportunities
Career after ITI - ITI stands for Industrial training institutes which have been set up with the aim of providing professional training to Indian students. These institutes are established under the Directorate General of Employment and Training, Ministry of Skill and Development and Entrepreneurship and Union Government. The main objective of these institutes is to develop a skilled workforce in India. There are many ITIs across India both in public and private sectors providing professional training to students. Students are provided with the National Trade Certificate(NTC) after successful completion of the courses provided by ITIs. The main objective of ITIs is to make students ready for jobs by imparting technical training for students ranging from class eighth to class twelfth. Once the student has completed his or her course, there are plenty of scope to pursue a career after ITI.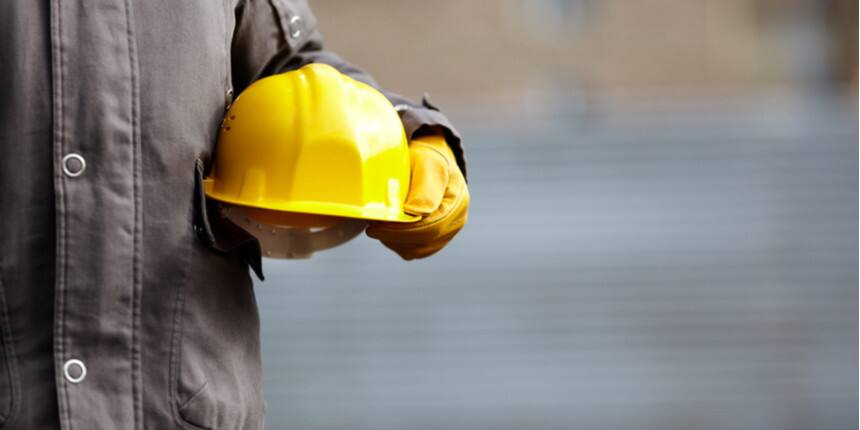 Types of ITI Courses
There are two main types of ITI courses, first is the engineering courses and the second is non-engineering courses.
Engineering courses are courses that are technical in nature focusing on concepts of engineering, mathematics, science, and technology.
Non-Engineering courses which are not technical in nature focus on soft skills, languages and other sector's specific skills and knowledge.
The duration of courses could be between six months to two years depending on the type and nature of the course. Top institutes (government and private institutes) screen students on the basis of written tests and also some private institutions enroll students through direct admissions. These institutes provide the necessary skill sets and knowledge to the students for a successful career after ITI.
Career options after ITI Courses
In order to be successful in this modern era, the professionals require to have specialised skills and knowledge and must know how to apply them. Thinking that ITIs do not have a good career opportunity or the degree is lesser than any other degree is completely wrong. In fact, the students who have the right set of skills and training will have a better chance of employment if compared to others holding a higher degree in the future in many cases. With their skill sets they are better suited for a career after ITI. The career opportunities available for ITI students are several and these students can either opt for higher studies or find job opportunities. Both these options have been discussed below.
Higher studies
Diploma Courses
There are several engineering diploma courses available for students who have completed ITI training in technical or engineering courses. Diploma engineering courses help the students in enhancing the technical expertise and engineering skills by providing deep knowledge of the courses by covering both theoretical and practical aspects of the courses.
Specialised Short Term Courses
The Advanced Training Institutes (ATI) offer specialised short term courses for the ITI students belonging from specific specialisations. These courses offered by ATIs help students to sharpen their skills further, specified to the job profiles or requirements of the industry in the respective fields.
All India Trade Test
This is also one of the options that students can opt for after completing an ITI course. AITT or All India Trade Test is conducted by the National Council of Vocational Training
(NCVT). The exam is a skill test of the students that is conducted twice a year for more than 25 Lakh candidates.
The competition is held every year in 15 trades( Instrument Mechanic, Electronic Mechanic, Welder, Fitter, Turner, Machinist, Mechanic Motor Vehicle, Foundryman, Electrician, Cutting & Sewing, Computer Operator and Programming Assistant, Draughtsman (Civil), Draughtsman (Mechanical), Mechanic Diesel and Mechanic Refrigeration & Air- Conditioning). The best Craftsmen in each of the above 15 trades at the All India level are awarded National trade certificates(NTC) and a cash prize of Rs. 50,000/- each. The NTC is considered equal to a diploma course in many engineering jobs. Students can choose any one of the following as a career after ITI.
Job Opportunities: Career after ITI
Jobs in the Public Sector
The public/government sector is considered as one of the biggest employers to ITIs students and there are several options for making a career after ITI. Various public sector units (PSUs) like railways, state-wise PWDs, BSNL, IOCL, ONGC and many more provide job opportunities for ITI students. ITI students can also explore job opportunities in the Indian army, Indian navy, BSF, CRPF, and other paramilitary forces.
Jobs in the Private Sector
ITI students can also find jobs in private manufacturing and mechanic companies that require skilled students according to their trade requirements. The private sector provides a great opportunity for students to pursue a career after ITI.
Apart from these companies, ITI students can also find jobs in sectors like agriculture, energy construction and many more. Electronics, Welding refrigeration, and air conditioner mechanics are by far the most sought after skills in terms of specific job profiles.
Jobs in Foreign Countries
This is also one of the career opportunities that ITI students can explore after completion of their course. Just like India, many other countries are also facing a shortage of professionals who can fix or provide associate services. Fitters are one example that has huge job opportunities internationally. So there are great opportunities for those looking for a career after ITI in foreign countries.
The popularity of ITI courses has been huge among students especially from rural areas as the courses provide skillful development. Students completing the course which ranges from six months to two years walk out of ITIs as skilled professionals in engineering or non-engineering trades. The courses are offered by both public and private institutions. In recent years the popularity of the ITI courses has decreased drastically due to various factors. Thinking that ITIs don ot have a good career opportunity or the degree is lesser than any other degree is incorrect. There is a high demand for skilled workers in India and abroad. Hence, ITIs provide a great opportunity to those who are interested in finding a successful career after ITI.
Frequently Asked Question (FAQs) - Career after ITI, Courses, Job Opportunities
Question: What are the objectives of the Industrial Training Institutes?
Answer:
The idea behind establishing the Industrial Training Institutes was to expose the students so that they have a better understanding of the actual work environment. ITIs also help the students to enhance their knowledge and skill of a particular trade.
Question: What is the difference between Industrial training and internship?
Answer:
In industrial training, the institutes play an important role in placing students so that they can get trained and learn the necessary skills. In Industrial training, the institutes also monitor the progress of the students till their training is complete. On the other hand, an internship is like a proper job, without the benefits of a full working staff.
Question: Which ITI course is best suited for a government job?
Answer:
There are several job options available to those who have done a course from the Industrial Training Institute. A student who has studied from any of the Industrial can work as an Architectural Assistant, Draughtsman (mechanical), or as a Laboratory Assistant of a Chemical Plant, and as a mechanic. The student can also work in building maintenance, and horticulture.