D J Academy of Design, Coimbatore
Quick Facts
Interested in this College?
Being a DJAD Sophomore
DJ Academy of Design, or DJAD as it is better known among its students, is a design college in Coimbatore, India. Due to its uncanny location, we are exposed to the more conservative crowd, which happens to be the majority of the population of India. This helps us understand the India that is so desperately in need of a voice of the younger generation. DJ is different from other design colleges in the country as it exposes its students to all the possible branches that make up the broader notion of what 'Design' is. It doesn't enforce any discipline upon its students and therefore, we enjoy the freedom of exploring all its fruits before we undertake any field of specialization. Whereas in other design colleges like NID, where after an year of basics in what is termed as 'foundation', its pupils are separated into disciplines and have not much scope to pursue post graduation, unless it is in another field altogether. Having peers from various parts of India makes us diverse, which is an incredible opportunity to understand different cultures, religions, languages and beliefs and yet share the same creative spirit and desire. Design colleges being such, here we are exposed and made comfortable with the more sensitive topics that aren't generally encouraged in our society, like pornography, masturbation, sexuality, etc. But as every college would have it, we too tend to have ups and downs in the dynamics of the college, considering the way things are run around here. Design colleges are supposed to have a "free and open " environment, which we do have, but the lines are drawn anyway, and the rules laid out. This makes it contradictory to its own principles, but lets not pretend that all our colleges/ institutions abide by their overly heroic and over dramatic mottoes. At least there aren't any dirty politics involved. Yet. So, in conclusion, this is a potentially respectable college, and I am happy with everything that it has to offer. Well, almost everything.
Placements
Infrastructure
College Life
Industry Exposure
Faculty
Hostel
Questions related to D J Academy of Design, Coimbatore
General Information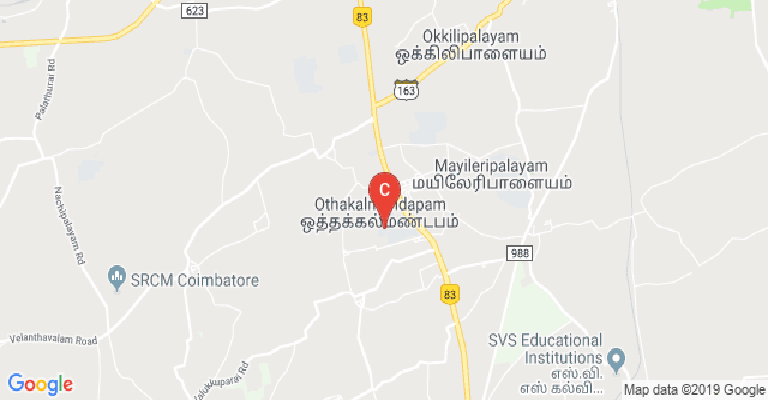 Address:
D J Academy of Design, Coimbatore Pollachi Highway, Othakkalmandapam, Post Office-Coimbatore-641032, Tamil Nadu, India
Other Popular Colleges in Tamil Nadu