Dhruva College of Management, Hyderabad
Quick Facts
Estd. Year: 1995
Campus Size: 800 Acres
Total Faculty: 36
Interested in this College?
Questions related to Dhruva College of Management, Hyderabad
General Information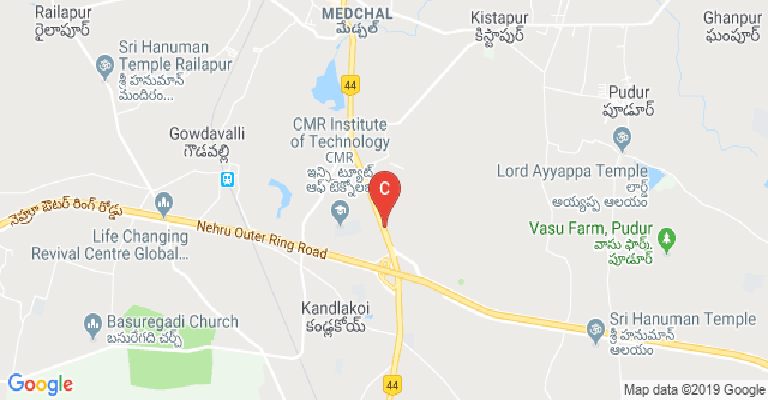 Address:
Dhruva College of Management,Dhruva Junction, NH 44, Medchal, Hyderabad, 501401
About College:
The Dhruva College of Management (DCM) is located in the capital city of Telangana state, Hyderabad. The college was established in 1995, at that time Hyderabad being part of the undivided Andhra Pradesh (AP) state. Its sprawling campus spans eight- hundred acres of land. This campus is located right within the midst of a natural forest, allowing great relaxation to the students enrolled here. The college is a privately- run, autonomous institution. Its management education courses are recognized by the AICTE (All India Council for Technical Education) and by the AIU (Association of Indian Universities).
The Dhruva College of Management has a single- minded focus, when it comes to education, as it only dabbles in the field of management. It provides a two- year Post Graduate Diploma in Management (PGDM), which thanks to the AICTE recognition, stands equivalent to any MBA in the country. The college also strongly believes in experiential learning. That is why, the DCM has a well- placed Summer Internship Programme (SIP) which drills in the practical knowledge within the students. The PGDM may be undertaken in General Management or with specialization from Day one, in the area of Business Analytics. For the former, students go through all major subject areas, before deciding on there are of choice in the second year during their SIP.
The students enrolled in the General Management programme may opt for specialising from the areas of- Banking, Global Business, Finance, Insurance, Retail, Marketing, Business Strategy and in Human Resources Management. Admissions to these courses is vial any of the nationally or internationally recognized entrance exams such as CAT (Common Admission Test), MAT (Management Aptitude Test), XAT (Xavier Aptitude Test), GMAT (Graduate Management Aptitude Test) or the I- CET (Integrated Common Entrance Test). Merit- based scholarships are also provided to the students, based on high scores in these entrance tests.
Several co- curricular and extra- curricular activities are conducted on campus, in order to test the students' mettle in real- world issues. One prominent example is "Meet the Manager". Social initiatives are also given much importance here, with blood donation, litter removal, poverty eradication and women's empowerment schemes and activities. En number of student clubs are also here such as Toast Masters and ones for different management functional areas. Some add- on sessions are also provided to enhance the overall personality of the students, in order to make them more employable. This includes soft skills training, personality development, foreign language courses, SPSS (Statistical Package for the Social Sciences), excel for financial modelling and for etiquette & grooming. The college also believes in the Japanese principle of Kaizen or continuous improvement.
Research is another key part of this college. That is why the DCM releases its periodic academic journal known as the Vidwat: Indian Journal of Management. This is a peer- reviewed journal. The use of technology in education is much encouraged here. So, the DCM has developed several courses for its MOOCs (Massie Open Online Course) platform. A lot of its classroom sessions get recorded online. The college is also a signatory the Swayam initiative of the Government of India. Frequent MDPs (Management Development Programmes) are also held on campus. These are primarily targeted at working professionals. Some of the major topics that have been touched upon have been on- Internet as a Force Multiplier in Business (IFMB), Consumer Behaviour, Economic Analysis for Start- up Ventures, Neuroscience Applications in Marketing, Evolving HR Trends & Repercussions on Business, Financial Derivatives & its Trading Strategies and on Valuation of Stocks.
The campus has much to offer. There are hostel facilities for both boys and girls. Banking facilities with ATM are available in the campus's vicinity. There is a sports field where cricket and football may be played. Facilities are also there for indoor sports. The gymnasium may also be used by all. A large auditorium is there to facilitate major events, at both intra and inter college level. The campus is Wi- Fi enabled. Science laboratories have the latest of equipment. A health centre is also there to cater to medical emergencies. Hygienic food is prepared at the college cafeteria. The college even has its own transport to ferry students to and from the campus. A convenience store is also located within campus.
The library here is one of the best stocked within the region. Besides the physical books on display, it also provides digital access to en number of international academic journals for research and academic purposes. The placements have also picked up at the Dhruva College of Management in recent years. The Hyderabad location helps, as the city is a business and tech hub. Some of the key recruiters in recent seasons have been the likes of- TVS, Aircel, DE Shaw, Dr. Reddy's, Asian Paints, App Labs, S&P Global, Jaro Education, Keeline, ICICI Securities, ITC, Aon- Hewitt, Cavil Kare, Kotak Mahindra Bank, Karvy, SRM, Axiz Bank, Anthelio, Alliance Prosys and many more.
Other Popular Colleges in Telangana