Hooghly Womens College, Pipulpati
Quick Facts
Estd. Year: 1962
Campus Size: 4 Acres
Total Faculty: 40
Total Students Enrollment: 1849
Interested in this College?
This day review of my colg
My colg experience is very enjoyfull.and my colg frnd is very funny.I lv my colg.my colg teacher is very helpful person.every teacher are very insensible.my colg principal is very greatful.at first I entered my colg this time just I am speechless.i am very anxious now.then my start is colg life.slowly slowly my new life start.at that time I feeled very happy.sometimes ago i am introduce my colg teacher and principal.I am very happy with my sweet frnd.
Placements
Infrastructure
College Life
Industry Exposure
Faculty
Hostel
one of the best women's college in west Bengal
I am in 3rd year of Hooghly women's college. It is one of the oldest colleges in west Bengal Always I have thought for studying in a peaceful environment, and i am really happy that i got it. Our professor's are very helpful and always help us in our need. Our library consists all the books that we require. Our campus is not so big but still its nice. We have our own auditorium there our all college occasions are celebrated. Our classrooms are not so big but still these are very cool to create homely atmosphere. We have a very good canteen where we get sufficient and healthy food. Our college has hostel with 24 hrs. security for students. As a student of my institution i would say my college best of all women's college in our district. Our college helps us in making our career by providing us better placement to get success in future.
Placements
Infrastructure
College Life
Industry Exposure
Faculty
Hostel
Questions related to Hooghly Womens College, Pipulpati
General Information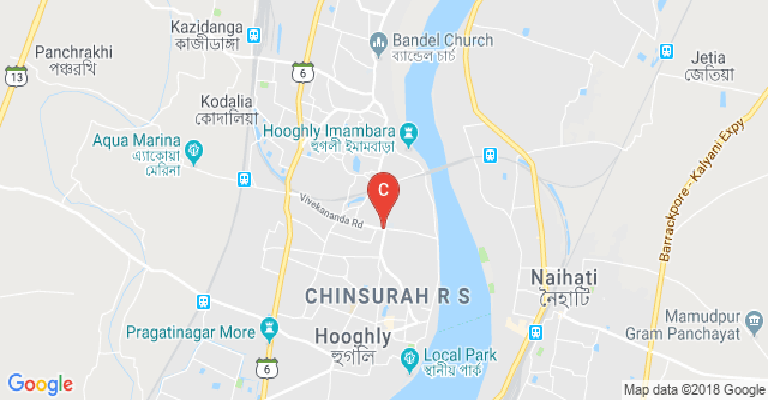 Address:
Hooghly Women's College, 1, Vivekananda Road, Pipulpati P.O. & Dist. Hooghly West Bengal - 712103. India
Other Popular Colleges in West Bengal