Course Review - Advanced Certification in Machine Learning and Cloud from IIT Madras
The programme is carefully designed to offer insights on two major emerging technologies, which are Machine Learning(ML) and cloud computing. If you see the current industry trends , they point out major emerging technologies being interdependent. In simple words, cloud supports ML which supports Iot (Internet of things) and other technologies. Machine Learning and Cloud Computing come together to offer an integrated digital transformation solution, thereby leveraging them to offer better value at lower costs. Machine learning is often supported by cloud computing since it involves managing a big data pipeline that needs to be streamlined and automated. The course offers a practical perspective on how these two technologies come together to offer an integrated solution.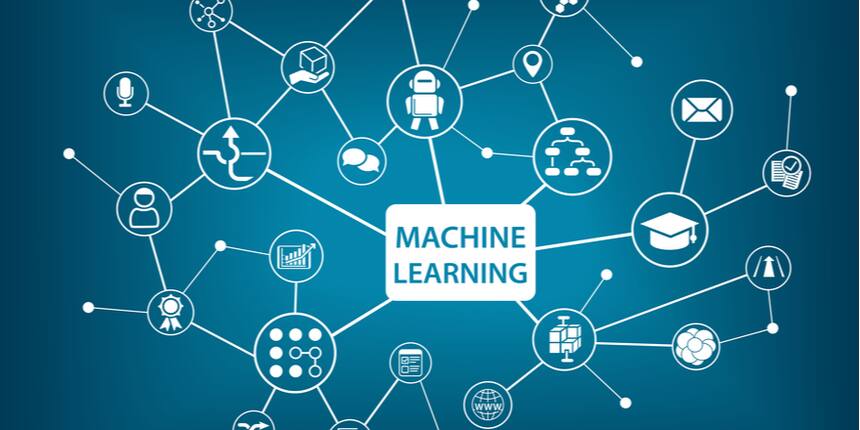 Highlights
| | |
| --- | --- |
| Url | https://www.upgrad.com/advanced-certification-ml-cloud-iitm/ |
| Mode of Learning | Online |
| Duration | 12 Months |
| Fee | Rs. 200000 incl. taxes |
Key Features
The Advanced Certification in Machine Learning and Cloud from IIT Madras through upGrad programme is taught by the expert faculty of IIT Madras. In terms of numbers, the course promises 20+ case studies, 25+ mentorship sessions, 500+ hours of live learning through webinars and a 4 week detailed capstone project. The course offers special career transition assistance through their AI powered resume builder and Industry readiness assessments. The programme focuses on one of the most important and complementary skills of building ML models by covering details on Data management and data pipeline setup. Getting the right data in the right form is the core of multiple ML services. This course tries to build a foundation on data before totally focusing on cloud and ML.
Also read: upGrad Courses & Certifications
Content coverage: The program is focused on applied knowledge that can be used to solve real Industry case studies and complex problems. The top skills include Python, DB handling using Spark, Deploy ML services, Supervised & Unsupervised ML Models, Predictive Analytics & Data Statistics.
Mode of Learning: The program is completely online with 500+ hours of live teaching and 20+ projects and assignments.
Target Audience: The program targets mid-level professionals with a basic understanding of any programming languages like R/Python/Java/C/C++.
Learning support: The course offers 1:1 career mentorship sessions, interview preparations and high performance coaching.
8 min read
Mar 05, 2022
Read More
Price Aid: The programme does not offer any kind of monetary aid in the form of scholarships. However, there is an option available wherein students can opt for 0 interest EMI payment option. This can be availed with the help of third parties or corporate sponsorships.
College pedigree: The Indian Institute of Madras is one of India's top-ranked engineering institutes and has a good alumni network. It continues to be one of the top ranked institutions in BRICS nations. It has an exceptional curriculum which is taught by the faculty of the institute who are considered to be the top experts in their respective domains.
What makes the course unique
The curriculum provides an avenue to build the understanding of data management. ML deployed is often highly dependent on the quality of the data pipeline that one builds. Data engineering is one of the core functionalities of leveraging ML solutions and building them to solve use cases. The course targets data management as a separate module so that students build a strong foundation in data mining , cleaning and discovering outliers. Along with technical learning, the course also offers mentorships sessions and industry readiness assessments which help a participant leverage their knowledge towards a better career.
Course Offering
The following points cover the major offerings by the certification.
Personalised Industry Session in small groups (of 10-12) with industry professionals to augment program core curriculum with customized industry based learning.

Focused learning on digital transformation leveraging AI & Machine Learning. The course also focuses on deploying these modules on the cloud.

Get assistance on your learning journey with 1:1 mentorship sessions, Interview preparation and high performance coaching.
Also Read - Popular Certification courses for Machine Learning
Key discussion points
Value Addition: Strong college lineage, exposure to integrated learning through understating ML, data management and cloud computing, detailed capstone project and multiple hands on projects.
Points to debate: The program does not offer a discussion board for peer learning or financial aid in terms of full scholarships. The course also lacks an alumni status offering, but one must keep in mind that this is just a 10-month certification.
You may also like:
Career Options
Data Analyst: This certification programme has a lot to offer to those who are data analysts. As the volume of data increases, there are various ways through which one can enhance his or her skill sets in the field. Data analysts have to go through copious amounts of data in order to help make correct business decisions.
Data Scientist: A data scientist with the help of his or her ability and expertise aid the organization to make business decisions. These decisions are backed by strong data points and must be constantly improved/modified as per changing scenarios.
Student Also Liked
Indian Institute of Technology Madras Updates and Articles
Indian Institute of Technology Madras