Who is a Data Analyst?
Without big data analytics companies are blind and deaf, wandering out onto the web like deer on a freeway ~ Geoffrey Moore
Do you want to be in a position where you have the opportunity to help companies or organizations to make better business decisions? Then you can make your career as data analyst. It is one of the fastest-growing fields in the current time. A data analyst translates the data that is collected by the company from numbers into English. They first analyse the data and then interpret the results using several tools. A data analyst generally works with the management or IT team of the company, or they could also work with other data scientists.
Data analytics is widely defined as a mechanism of analyzing data sets to draw any conclusions with the assistance of specialized applications, based on the information provided. Over the last few years, data analytics has become a very important part of business industries as it provides for more informed business decisions based on factual evidence and analysis. A data analyst gathers, analyses, and carries out statistical analyses of broad data collection. They figure out how to provide data to respond to questions and resolve issues. Data processing has developed with the growth of computers and a-increasing drive towards technical enhancement. The invention of the database has given a fresh breath to the people involved in the career as data analyst.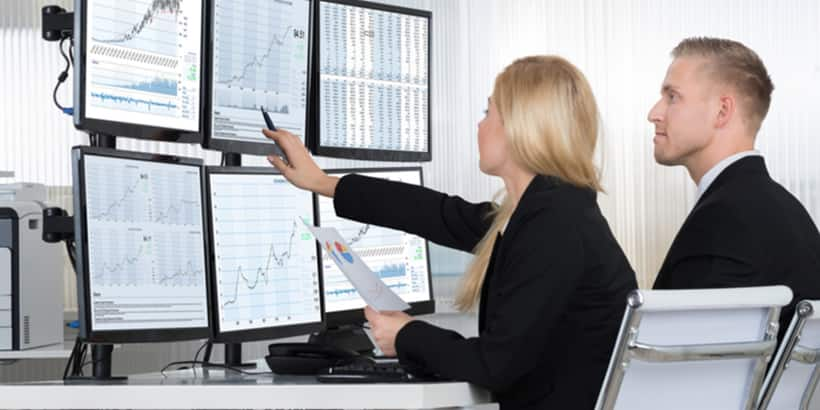 Data Analyst in a Nutshell
Analysis refers to splitting up a whole into its individual components for individual analysis. Data analysis is a method through which raw data are processed and transformed into information that would be beneficial for user strategic thinking. Data are collected and examined to respond to questions, evaluate hypotheses or contradict with theories. It is a tool for analyzing, transforming, modelling, and arranging data with useful knowledge, to assist in decision making. and methods, encompassing various strategies and is used in different fields of business, research, and social science. If you have more questions about the career as data analyst or how to become a data analyst, then you can read the article and get a better clarity regarding the career.
Quick Facts for Data Analyst
Industry

Technology, Finance

Average Salary in India

₹30000

Suitable for

Male, Female

Gender Suitability Description: When it comes to career as data analyst, it is a gender independent career and is apt for any of the gender types. Gender bias is non-existent in terms of salary as gender type is deemed insignificant for the career path.

Any special needs

Yes

The career as data analyst suits all, even individuals with special abilities. Sometimes they need to arrange client meetings. People with bodily deformities can opt for work from home, they should have the ambition to show the world that despite all the circumstances they can achieve their dreams.
What is the role of Data Analyst?
In a career as data analyst, one's work includes collecting and cleaning data to reveal patterns and perspectives of the market. Data analysts can use business intelligence software such as tableau, and programming to build dashboards, design and manage relationship databases and systems for multiple departments throughout their organisation. To identify organisational targets, most data analysts work with IT managers, executives, as well as with data scientists. They then analyse and interpret the outcomes using standard statistical methods and techniques and collect and clean data from primary and secondary resources. In certain cases, they identify trends, similarities, and patterns in complex data sets, and determine potential product development opportunities. Data analysts also produce documents on their observations and communicate with various stakeholders.
Data collection
Data were gathered from a wide range of sources. Analysts may convey the specifications to data custodians, such as in-house information management employees. The data can also be gathered from environmental devices, such as traffic cameras, satellites, monitoring equipment, and many more. This could also be accessed by presentations, online resources, or other documentation.
Data processing
The collected data initially need to be processed or arranged for review. It may include putting data in rows and columns and also in a tabular format and for further analysis, it is included in a table sheet or statistical applications.
Data cleaning
The data can be incomplete until analyzed and compiled, sometimes error can occur. The need for data cleaning comes from problems in the way data is accessed and preserved. The system of preventing and correcting these errors is data cleaning. Popular tasks require comparing the information, recognizing data inaccuracy, actual existing data quality, duplication. Those data issues are sometimes recognizable through a range of analytical methods. Textual spell checkers can be used to minimize the amount of mistyped phrases, but it is much more difficult to say if the sentences themselves are appropriate.
Data analysis
Analysts can use a variety of techniques known as observational data analysis to begin decoding the messages in the data. The exploration method may result in significant data cleaning. Descriptive statistics may be produced, such as the average, to help explain the results. Data modelling can also be used to analyze data in graphical format in order to achieve more information into the data signals.
Types of a Data Analyst
Market Research Analyst: Market research analysts track economic conditions to understand future product or service impacts. They allow companies to understand what individual goods need, who they'd be targeting, and on what cost. Their job is important for a company to understand as well as examine the potential sale of a product or service being provided by the company. They do so by collecting data on consumer behaviour as well as by closely monitoring the steps taken by their competitors.
Data Scientist: The duties of a data scientist generally involve various machine learning-based tools within the institution, such as recommendation machines or computerized lead-scoring structures. These specialists have the capability to perform statistical assessments. The job of a data scientist involves working closely with the stakeholders of the company they work with, in order to understand their aim. They in turn use their expertise by analysing the big data so that it can be used in order to fulfill the company's aims and objectives.
Data Analyst: Numbers are translated into English by the data analyst. Growing businesses gather information, whether it's business statistics, analytical studies, financial analysis, logistics, or cost of transport. The job of a data analyst is to take that data which is stored in the form of binary codes and convert it into English so that the company can make better decisions by using that data.
Statistician: A Statistician collects numerical information and allows the company to understand quantitative information and to identify patterns and make assumptions with these statistics. A statistician uses statistical as well as mathematical methods and tools in order to solve real-world issues in several fields like engineering, health science or in businesses. They summarise large numerical data to provide the client with useful information.
Business data analyst: Business data analyst job description is to develop technological solutions regarding business issues, or improve the business transactions of a company. They describe market conditions, analyze them, and register them by performing routine business analysis. They analyse data using statistical methods, data mining processes as well as through several models.
Data Architect: A data architect's role is to build and maintain the blueprints of data management systems. Data architect practices data architecture. They aim at securing easy access to the company or the organisation's data. In order to do so, a data architect creates database solutions along with preparing design reports.
Data Engineer: A data engineer is in charge of assembling data for computational or administrative use. The big data on which the data scientists work is assembled by the data engineers. The job of a data engineer is to design, build as well as integrate data from several resources in order to manage the big data.
Data Administrator: A data administrator is a professional responsible for monitoring, maintaining and managing data for an organisation. He or she controls data assets, its processes and interactions with various applications and business processes.
What is the workplace/work environment of Data Analyst like?
When it comes to a career as data analyst, one mainly works in the office. Data analysts work on computer systems and software for the measurement of their numbers. The main work in the career as data analyst is to gather, analyze and carry out statistical data analysis. To help companies and corporations understand how to make better business decisions, he or she can translate statistics and data into plain English. Each company gathers data whether it be market analysis, revenue statistics, logistics or transport costs. A data analyst can take the data and find out a number of items, such as pricing new goods, reducing shipping costs and dealing with problems that cost the company money.
Does Data Analyst require travelling?
Likely
In the career as data analyst, one has to fly regularly both domestically and internationally to provide sister companies and/or subsidiaries with data control, guidance and oversight.
Employment Shifts
Full Time
In the career as data analyst, most data analysts work full time, although schedules can vary according to workload and deadlines.
Employment Nature
Permanent
Many companies that rely on their online presence for a lot of their business will have in-house data analysts and this work environment is likely to be much more traditional. Employment shift off a data analyst is both full times as well as part-time. According to a survey, there are more full-time job employees than part-time job employees.
Work Place
Office
In the career as data analyst, some data analysts work independently, some work for professional agencies and some as part of a team. Many data analysts collaborate with coworkers on assignments or consult with customers around the world. They can set up their office completely as they like in their living room, but they will need to be prepared to travel to meet clients and working conditions can differ depending on the type of client or business they deal with.
Presence in Geographical Area
Urban
There are less or nil opportunities in rural areas in the career as data analyst. Many data analyst employees stay in urban areas because of the IT companies in urban areas. Cities such as Gurgaon (Haryana), Delhi (New Delhi) and Bangaluru (Karnataka) are places where a data analyst can find a job as these cities are India's IT hubs. For rural areas there are limited prospects, millions of businesses have moved online to utilise the power of the internet to reach a wider audience. Though in rural areas it is less but still growing.
Time Pressure
Likely
In a career as data analyst, one is prone to face time pressure. Their work is quite uncertain in nature and might require them to work under unusual circumstances and odd working hours. Data analysts usually work under a lot of time pressure.
Overtime Details
Typically, in a career as data analyst one is required to work for nine hours per day. But these working hours are generally expanded because of unattainable results and work pressure. Hence, data analysts are required to work for long hours facing stressful situations.
Weekly Hours of Work
Min 45 Hours
In the career as data analyst, one works for around nine hours a day and 45 hours a week. However, they are prone to work extra time a few days a month.
How to become a Data Analyst?
What are the skills and qualities required to become a/an Data Analyst?
Programming skills: Most of the data science job responsibilities would involve domain-related programming skills. All technical work performed right from data cleaning, data analysis to implementing suitable machine learning techniques is performed using a computer programming language. In a career as data analyst, one should be qualified in one language and possess a few additional working skills. Data analysts use programming languages such as R and SAS to collect data, to clean data, to evaluate statistics, and to display data.
Analytical skills: Analytical skills demonstrate the ability of a candidate to study information and apply logic to find patterns or to make conclusions in the career as data analyst. In the workplace, people use analysis to thoroughly investigate speech, files, illustrations, charts, and graphs, and retrieve the most necessary information. Curiosity and innovation are the key elements of a successful data analyst. Clear foundation in statistical methodology is important, but it is far more crucial to think about challenges through some kind of innovative and analytical lens. It will help the analyst to generate interesting research questions that will help the clients in understanding of the topic.
Communication skills: Communication is basically the transferring of knowledge from one location, person, or community to another. Communication requires one transmitter, one message, and one receiver. That may sound easy, but communication is in actuality a very complicated issue. In the career as data analysts, they need to communicate their observations clearly either to a consumer or a small team of business executives. Effective interaction is the key to success.
Visualization: Data Visualization can offer valuable information to stakeholders, investors, and other members of the team by turning large quantities of abstract data into images and diagrams which are simple and easy to understand in the career as data analyst. The efficient visualisation of the data involves different techniques. A good data analyst recognises what types of diagrams to use, how visualizations can be scaled-up and what graphs to use depending on their audience.
Machine learning: Machine learning is a data analytics method that simplifies the building of analytical models. It is a technique that is based on the idea that systems with minimal human intervention and can learn from data, identify patterns, and make judgements. In the career as data analyst, individuals with machine learning abilities are extremely important, but the skill of traditional data analysts' jobs in machine learning is not expected.
Database knowledge: Database querying languages are used to develop, read, update, and delete tables in a database. Database querying languages is a descriptive and domain-specific language mostly used by data scientists, software developers, data analysts and many other data-using careers. The most common compiling language that most of the data analysts use is SQL and there are many variants of this language, including PostgreSQL, T-SQL, PL / SQL.
Which certifications and internships can be helpful in becoming Data Analyst?
We have mentioned below various certifications that you may opt to upgrade your skills for a career as a Data Analyst.
Internship Availability
Yes
In the career as data analyst, one is provided with a plethora of internships. Multiple companies and institutions, with different expertise and preferences, recruit interns. One might reveal numerous internship opportunities through the online recruitment portals. The individuals receive hands-on experience through internships. Higher education institutes and private companies have the bulk of internship options.
Data Analyst Jobs and Salaries
Data analyst consultant
Monthly Salaries
Average Salary

35000

Junior Level Salary

30000

Senior Level Salary

200000
Job Description
A data analytics consultant's key responsibility is to offer information for a business to support its growth. Although a data analytics consultant may excel in some specific sector or associated disciplines, the gap between a consultant and an in-house data scientist is that in a brief span of time a consultant could be consulting multiple companies, while data scientist can not.
Salary Description
The salary of data analytics consultants is centered on career development, or is highly reliant on particular industry experience and knowledge. The entry level salary may be more than five lakhs per year and could eventually be more than twenty lakhs per year depending on the organization and the employee's skills.
Healthcare data analyst
Monthly Salaries
Average Salary

25000

Junior Level Salary

20000

Senior Level Salary

70000
Job Description
Data analysts in the healthcare field do have the capability to enhance the standard of living for several people and help physicians and researchers in searching for solutions to the issues and concerns they face nearly every day.
Salary Description
Salary of healthcare data analyst focused solely on the knowledge and experience of this professional. The entry-level salary is around Rs 20000 per month and can go on to increase up to Rs 70000 per month at the top level.
What is the job outlook for Data Analyst?
When it comes to the career as data analysts, they are in demand in almost every business sector. The position is so fundamental to business growth, the majority of businesses need to have a data analyst and employment opportunities are very bright. If students want to make a big change in their careers and get an immense salary rise, then the best choice for them is an executive program or certification from any of India's top B-schools. Candidates can also explore different job opportunities with a keen knowledge of the industry. Data Analytics lies in between business intelligence, statistics, sociology, communication and computer science. These practitioners need to be experts of numbers, and also good communicators who can think abstractly. These analyses should work closely with the project manager to assist with the preparation of projects. A business analyst is promoted to managerial positions like senior business analyst after receiving certain qualifications.
Frequently Asked Questions for Data Analyst
Que. Is a data analyst a good job?
Ans.
Skilled data analysts are among the world's most searched for specialists. Since the demand is so high and the availability of people who can do this job well is so small, data analysts have big pay and excellent benefits, including at the entry-level. Therefore, a career as data analyst is a good job.
Que. What are the entrance exams one can take in order to become a data analyst?
Ans.
Following are some of the most popular entrance examination that answer your questions on how to become a data analyst:
JEE Mains (Joint Entrance Examination – Main)
JEE Advanced (Joint Entrance Examination – Advanced)
BITSAT (Birla Institute of Technology and Science Admission Test )
SRMJEEE (SRM Joint Engineering Entrance Exam)
Que. Does data analytics require coding?
Ans.
Analysts and researchers have been around before big data, which is why the position of data analysts is well established. Software analysts do not require specialised coding skills, but have experience with software for analytics, software for data analysis, and data management programmes.
Que. Is a data analyst an IT job?
Ans.
Yes, Data analyst can be termed as an IT job similar to Software engineer, or Data scientist. data analyst works as a gatekeeper for data from an entity so that stakeholders can understand data and make informed business decisions using it. This is a professional job requiring an undergraduate or master's degree in analytics, computer engineering, science or mathematics.
Que. What is the difference between a data analyst and a data scientist?
Ans.
Both work with data, but the key difference is what they do with this data. Data scientists are good at interpreting data, but also tend to have coding and mathematical modeling expertise. Most data scientists hold an advanced degree, and many actually went from data analysts to data scientists.
You might also be interested in
Questions related to Data Analyst
Showing 8 out of 8 Questions
The question have been saved in answer later, you can access it from your profile anytime.
Access now
Report Question
Select your reason of reporting