"Dear candidate, congratulations! Your profile has been shortlisted for a face-to-face interview round for the role of…."
Internships are professional opportunities offered by an organisation to students and graduates who want to gain some hands-on experience in the industry. These can be paid or unpaid. Candidates are often required to clear one, or sometimes multiple rounds of interviews to bag an internship position with a company.
You have finally received a mail from the hiring manager of the organisation where you wanted to intern. So, how do you differentiate yourself from others and convince the hiring manager to choose your profile over theirs? The answer is simple: prior preparation and practice.
Recruiters basically want to understand your personality and attitude. Through these few commonly and widely asked questions, they want to know if you are the kind of person they want to hire and make a part of their team.
In any interview, a good answer has the three basic key ingredients:
Confidence | You can't ramble on and on without preparation, or fumble with your answer. Be honest and don't fabricate your answers. Interviewers know you are here to learn and don't know all the answers.
Narratives | Use stories to give definitions to your answer. Stories work as points of reference and give weightage to what you can offer.
Preparation | Learn about yourself and your resume, study about the organisation thoroughly so can tailor your answers to suit the place of work and business.
Also Read | Tips To Look For Internships In High School
Qualities Of An Ideal Candidate
In any internship interview, the qualities an interviewer looks for in the candidate are as follows:
Enthusiasm For The Internship | The candidate's demonstrated interest in the internship.
Willingness To Learn | Willingness for working toward learning, and learning by doing.
Teamwork | Ability to work well with the current team and contribute to current and future projects.
Growth Perspective And Future Goals | Seriousness about your career and passion for your future.
Work Ethic | Professionalism and punctuality.
Questions You May Be Asked
Let us now take a look at what kind of questions you may be typically asked in an internship interview.
Q. Tell Me A Bit About Yourself
This is one of the favourite questions of any hiring manager. This is one question to prepare well for and in advance because it will surely be asked. Rehearse the answer so you are confident when you actually answer.
Goal | The answer must be brief. It should give them an idea of who you are, what your accomplishments have been, and give them a context of why you are here interviewing for this role. It's okay if you don't have a ton of relevant experience.
What To Say | "I am a Commerce student at Shikha School in Class 12. I grew up in a business family and have a keen interest in marketing. Marketing a product is what differentiates your business from others, this led me to take up Commerce in class 11. I took up additional projects around the subject, which helped me learn more about it. My goal is to head the marketing department for my father's company one day. To attain that goal, I feel that working under your guidance in the marketing department would further give me a glimpse of the industry and offer me hands-on experience."
In Evaluation | The answer would show that you are a passionate person who wants to learn and grow in their career.
Avoid Saying | "Myself Priti. I am studying Commerce in school. I want to learn marketing. I live in Delhi with my family. I love to dance and hang out with my friends."
In Evaluation | This answer is irrelevant and doesn't showcase you as a professional.
Also Read | How Do You Know You Need A Career Counsellor
Q. Why Do You Want To Intern Here?
Goal | Think about them in your response. Give reasons that are attractive to them.
What To Say | "I feel your business is aligned with my future career goals. I want to use my time wisely and get the most I can out of this internship. I want to learn the values and skills to excel in my work and career, and interning here will help me do that."
Question 3. What Are Your Strengths And Weaknesses?
Goal | The goal is to tell them strengths that show you are a good fit for their company.
What To Say | If you are unsure of what your strengths are, ask your friends and family. We are often blind to how others see the best in us. Once you know, present them in a way that is relevant to the company and the role. Why should they pick you over someone else? Give three strengths and one weakness. The tip is to start with the weakness and end on a high by highlighting your strengths.
For instance, "I have a natural passion for continuous learning and development", could be your strength.
For weakness, one may say, "I think I spend too much time on the details, which derails my ability to complete the work in time, sometimes. I am learning to finish my work faster while still maintaining quality and standards."
Avoid | Don't give them answers that might jeopardise your chance at the role. For example, don't say you are poor at Excel when applying for a finance role.
Q. How Do You React To Pressure And Stressful Situations?
Goal | The goal is to show that you can handle stress and pressure in a mature way while working on a deadline. If possible, share with the interviewers a past experience of how you handled a curveball and didn't run away from the situation.
What To Say | "I was facing issues in keeping up with my schedule, was developing an erratic sleep pattern, and had difficulty managing my study schedule with all the tuitions. I decided to work on my priorities and prepared a to-do list for all the work I had to accomplish in a day. I then listed my work in terms of urgency and did the hardest task first. This helped me to get organised and understand myself better."
Q. How Would You Describe Your Work Style? Do You Work Better Alone Or In A Team?
Goal | What they are looking for here is to understand if you work better independently or in a team.
In this case, it could go both ways. One, you are in an internship program which is highly structured, and you are one of many interns, and you need to shine through in the group. Two, you are part of a program that expects you to be a self-starter with little to no direction. It's best to show them that you can work well in both situations, as a group team player, as well as an individual contributor.
What To Say | In my opinion, good communication is what goes a long way. Working together on ideas, brainstorming, and putting your ideas across helps to better solve problems.
In Evaluation | This answer shows that you can handle either of the situations when needed.
Avoid Saying | "I am more like a solo worker. I don't like it when too many people give their opinions and talk about how to do some work."
In Evaluation | This answer showcases that you will be unable to collaborate with others on a team.
Also Read | Learning To Become An Emotionally Intelligent Team Player: The Unexplored Facets
Q. What Do You Plan To Achieve During Your Internship Here?
Goal | The tip here is to showcase that you have a plan in place and are not here to wile away your, or the company's, time. Present your intentions about what you wish to achieve.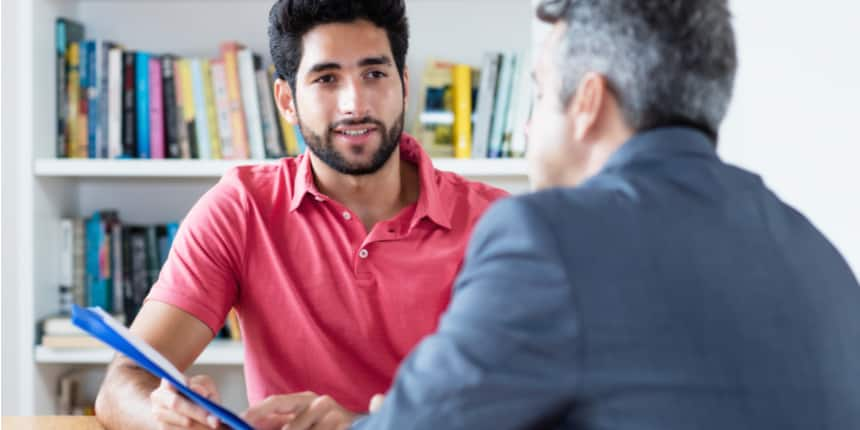 Show How You'll Be Valuable To Them, And They'll Value You
What To Say | "I want to contribute to the team on the ongoing processes. I also want to learn how the industry works and what has made this company successful in its business. I want to learn the skills to succeed at this job in the future."
Q. What Are Your Future/Career Plans? Where Do You See Yourself In 5 Years?
Goal | This is the time to talk about the career path you are interested in and what made you apply for this internship. You could also talk about how you wish to learn about the specifics of this industry or segment.
What To Say | "I carried out my research before applying for this internship and I see there's a great prospect for marketing in the coming future. This excites me. It will be a lucrative job option for me considering the immense potential growth of marketing as a sector. I would be willing to work with your organisation if there's an opening for the role of Marketing Intern."
Avoid Saying | "I am not sure. I want to try as many things as possible and gain a lot of experience before I start college."
In Evaluation | This shows uncertainty and indecisiveness and unclarity about the future. This would discourage someone from hiring you.
Q. Tell Me An Accomplishment You Are Proud Of And Why
Goal | Stories are what help interviewers remember you. Even if you feel you have no accomplishment relevant to the job, there can still be accomplishments that set you apart. Maybe you won a prize for which you really worked hard, or you passed a competitive exam, or you helped raise money via volunteer work. Find a story you can tell.
What To Say | "Last summer I visited my aunt's place and came across the horrific condition in which street dogs were. They were undernourished and weak. As an animal lover, I decided to help them and made posters to circulate and paste around my aunt's society, bringing people's awareness to the plight of these street animals. Soon, people joined hands and devised a schedule which allowed one family to contribute towards feeding and giving clean drinking water each day of the week. I felt proud of how just one small effort brought joy to those in need. This made me learn about my empathetic quality and leadership skills, which would help me grow in my professional career."
In Evaluation | This whole narrative showcased how you tackled a problem, devised a solution, and how you can bring the learned skills to the company.
This brings us to the most important question that would be asked to you in almost every interview you ever give, also the most crucial one.
Q. Why Should We Hire You?
Goal | This is the opportunity to sell yourself. They want to know how you will benefit the company. You can mention the skills you can bring to the role.
What To Say | "I believe in learning by doing and I have used my learnings, from marketing classes to our school's social media handle, by posting about relevant student-centric issues and topics on an open forum. This led to an increase in engagement on the account by 25%. As someone who is open to continuous learning and communication, I feel my values align with your organisation's culture. It's an exciting opportunity and I will be enthusiastic in applying my skills and knowledge to the company, and towards my professional development as well."
In Evaluation | This gives a glimpse of what you can do for the origination with confidence. In this case, the company will be willing to invest in you.
Avoid Saying | "Because I am hardworking, and I will be the best among all. I want to learn marketing. I don't have the experience, but I will learn."
In Evaluation | This answer does not justify any means to an end. It instead puts the whole responsibility on the organisation to teach and train you.
'About Us' Questions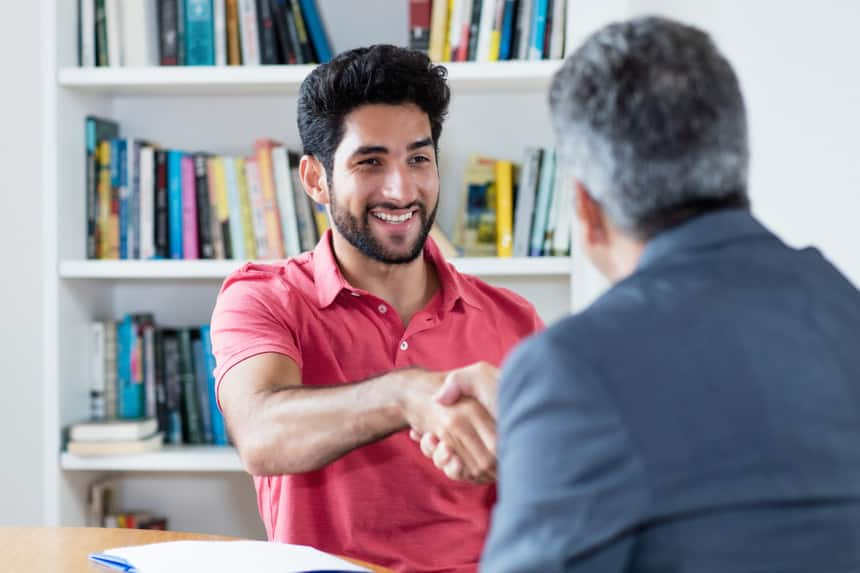 The Interviewers May Ask You Questions To See How Well You Have Researched About The Company
Now, in order to understand your seriousness for the role, the interviewers may ask a few questions to understand what you know about the company and its vision. To answer such questions, be prepared beforehand. Do your research. Google. Talk to seniors and any other acquaintances. Read the 'About Us" section on the website to understand the company better. The purpose of such questions is to know how much you care about the role and your prospective association with the company. The questions could look like:
What is our company's statement?
What are our company's values?
Who is our CEO? and the like
Concluding Questions
At the end of the interview, the recruiter would definitely ask a question like, "Do you have any questions for us?"
The best idea is to not refuse and ask a few things that would show your interest in learning about the organisation. So, you may ask questions like:
In your experience, how can I get the most out of this internship?
Is there anything I can do to improve my skillset in the meantime?
Are there any concerns about my application that I could address right now?
Process-Related/ Logistical Questions
There are some logistical questions that the recruiter would want to ask in the end, to take the process further. For instance, "If you are selected, by when can you join us, and for how long?"
So, know your dates and your availability before going for the interview. This would show your interest and preparation. If you are not in the same city or state as the internship, be prepared to answer by when you will be able to relocate and what your plans are. Don't leave this open-ended.
What You Can Refuse To Answer
What you can politely decline answering in any interview are questions about your age, sex, gender, political views, race, and religion. These questions are off-limits.
In the end, it is best to show you are taking your internship seriously, and that interning with their organisation will be a great stepping stone for your career.
All the best!
Also Read | Facing Job Interview Questions: 5 Professionals Share Experiences, Tips For Freshers
Parisraja Bajpai is an Organisational Psychologist, with extensive hands-on experience in talent acquisition, talent management, employee counselling, employee engagement, training and development. She is currently heading HR department at Nexstgo.