All India Institute of Medical Sciences Bhopal
Quick Facts
Type of Institute
Institute of National Importance
Estd. Year: 2012
Campus Size: 143 Acres
Total Faculty: 136
Interested in this University?
Universities
Score
Rating
149.17
AAA+
Medical
Rank
Score

26th

155.08
Disclaimer: Careers360 Ranking/Rating is done separately for government and private colleges but NIRF ranks both together. To refer the ranking methodology
click here
Exams and Cutoffs
All India Institute of Medical Sciences Nursing Entrance Examination
No exam date Available
Placements
Sciences (B.Sc.)
Median Package
4.80 Lakhs
Disclaimer: Placements showed above are cumulative of all the UG and PG courses in a stream as on the year 2017.
Probably the best college after AIIMS D ,and will be better.
Freedom,awesomw college life and living up to the expectations of a college of national importance.AIIMS B is a awesome place to belong to if you are lucky enough.You are not pampered like a sheep like other colleges meanwhile you will gain all those knowledge in a stress free healthy way.The campus life is world class and hospital is in full swing (don't believe the myth that it's short of faculty,faculties have been recruited a long ago and it's just the heavy patient load that media hypes about ,source : RTI and Aiims Bhopal website total faculties 200+) Academically brilliant and better than Aiims Delhi. Aiims Bhopal is an emerging giant in medical colleges.
Placements
Infrastructure
College Life
Industry Exposure
Affordability
Student Crowd
Faculty
Hostel
Questions related to AIIMS Bhopal
General Information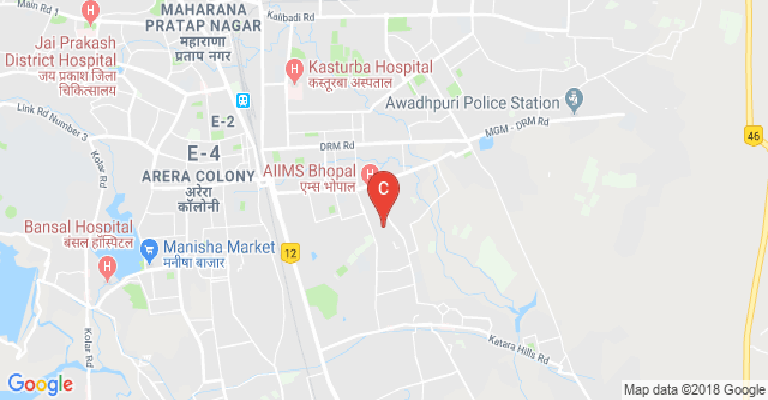 Address:
All India Institute of Medical Sciences Bhopal, Saket Nagar, Bhopal, Madhya Pradesh, India Pin: 462020
About College:
The All India Institute for Medical Sciences (AIIMS) was first established in New Delhi in the year 1956. It is attached to a government hospital by the same name. Over time, the name AIIMS came to be associated with excellence in the field of medical education. Cracking the entrance test for AIIMS became a hallmark for millions of young aspirants to crack in India. A multitude of coaching centres sprang up to cater to this enormous need. Those graduating from this institution were almost guaranteed professional success. However, by the time of the Eleventh Five- year plan, it was realized by the central government that the number of quality institutions dedicated to medical education was not sufficient. There was a need to scale up the numbers. So, it was decided to open new AIIMS campuses. Six new were inaugurated in the year 2012 in – Bhopal, Jodhpur, Rishikesh, Raipur, Patna and Bhubaneshwar. Two more were further established in 2018 at – Nagpur and Managalgiri (Andhra Pradesh). Plans are already afoot to have another thirteen all over the country, spread across the states.
The AIIMS Bhopal in Madhya Pradesh was inaugurated in 2012. It sits on a 143- acre campus. At the UG level, there are two courses on offer here at the AIIMS- Bhopal. One is the BSc. in Nursing. This lasts for a minimum of four years. The other is the flagship MMBS which goes on for the duration of a minimum of five and a half years. At the PG level, there are three broad courses that can be pursued. These are the MD, MS and M Ch. Doctoral programmes are also available here.
One of the biggest advantages here is just like at the original centre in Delhi, there is a large hospital attached to this one. The presence of this hospital and the multiple departments within it enables the students to gain practical exposure during the academic sessions. They also get internship opportunities at the main hospital, learning under senior doctors, surgeons, nurses and administrators. The hospital is also into telemedicine services, lab investigations and imaging. A Citizen Charter is followed as laid down during the foundation of the hospital. The AIIMS Bhopal has also emerged as the Regional Resource Centre for Technical Training and Support (RRCTTS). A designated microscopy centre has also been developed alongside. It is also in the midst of executing a National Programme encompassing several government health schemes aimed at welfare. One of them is the National Malaria Control Programme. Another is the National Programme for Cardiovascular diseases, Diabetes, Cancer and Stroke (NPCDCS). This is done at the Katju clinic attached to it. The Universal immunization programme is also underway. The hospital also performs Yellow Fever Vaccination. This is essential for travel to several tropical nations. Disposal of biomedical waste is another crucial aspect here. So, a detailed report is prepared for each financial year, as a lot of this waste if not disposed of properly can lead to hazards. The development of antibiograms is another of the target areas here.
This medical college has thirty- five departments in total. Some of the departments are for- Cardiology, Urology, Anatomy, Biochemistry, General Medicine, General Surgery, Dentistry, Microbiology, Nephrology, Neurosurgery, Nuclear Medicine, Orthopedics, Pediatrics, Ophthalmology, Pharmacology, Physiology, Pediatric Surgery, Psychiatry, Radiotherapy, Radiodiagnosis, Surgical Oncology and many more. The faculty is also divided among the departments depending on specialization. There is also a nursing college attached to this institute. It was established in 2013. The central facilities are shared, but the academics differ.
Research is another key area at the AIIMS Bhopal. There are three major areas of fundamental research. These are in – Molecular Biology, Virology and Diarrheal diseases. There are twelve areas where community teaching and training is imparted on. Workshops are held to this effect. These trainings may be in the areas of – Management Training, Medical Microbiology for Pathologists & Lab technicians, In- service technician training for Integrated Diseases Surveillance Programme, Hematopathology, Public Health, Epidemiology, Medical Education, Basic Cytology, Basic Life Support, Dermatopathology, Education delivery & assessment methods and workshop for lesions on the breast. Further, some techniques are also imparted for Health Care Delivery. They are in – Telemedicine, National Health Policy, Health system strengthening and in Public Health Policy. All this and much more has led to handsome ranks earned by the institute in such a short period of time. The Careers 360 magazine has placed the AIIMS Bhopal at rank 26th among all medical colleges in the country, with an AAA+ rating among the universities.
Other Popular Universities in Madhya Pradesh