Quick Facts
Estd. Year: 2006
Total Faculty: 25
Total Students Enrollment: 1357
Interested in this College?
Exams and Cutoffs
IPU CET L.L.B
Exam Date: 25 Apr, 2019 (Tentative)
Questions related to Amity Law School, Delhi
General Information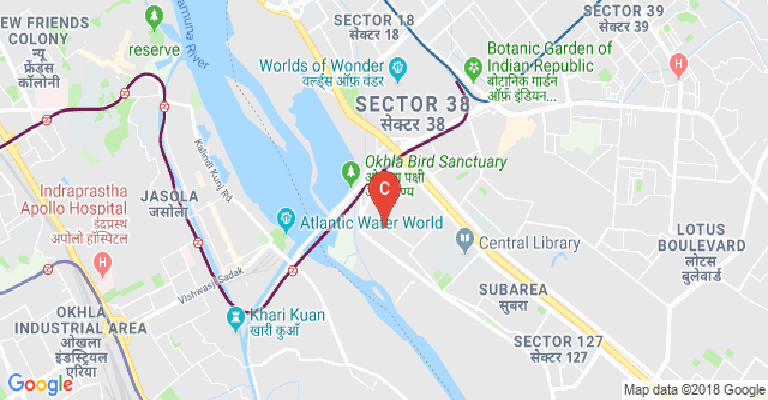 Address:
Amity Law School,F-1 Block, Sector 125, Amity University Campus, Noida - 201303, Uttar Pradesh
About College:
The Amity group of institutions or Amity Universe as it is known as, is one of the largest educational groups in India. It started back in 1991 with the first Amity School, while the Amity University was established in 2005 in Noida to begin with. Later it expanded to different parts of the country. Presently it has campuses in- Gurugram, Jaipur, Kolkata, Mumbai, Raipur, Ranchi, Patna, Bengaluru, Bhubaneshwar, Ahmedabad, Chennai, Chandigarh, Delhi, Pune, Kochi, Indore, Hyderabad and Greater Noida. It even has presence outside India with global campuses spread in- Dubai, Abu Dhabi, London, New York, Seattle, San Francisco, Singapore, Amsterdam, Pretoria and Mauritius. There are also several distance learning programmes. To help students with their campus placements and long- term career development, the university has signed a pact with LinkedIn which is the world's largest professional networking platform.
There is much variety of courses that can be undertaken by students within the Amity Universe. Besides the conventional ones like engineering or management, there are full- fledged courses here on areas such as – Actuarial Science, Horticulture, Anthropology, Applied Sciences, Interior Design, International Relations, Insurance & Banking, Marine Science, Materials & Devices, Health Sciences, Microbial Sciences, Yoga Therapy, Virology & Immunology, Special Education, Forestry & Wildlife Sciences, Sanskrit Studies, Rural Management, Real Estate & Urban Infrastructure, Public Policy, Public Health, Organic Agriculture, Nursing, Performing Arts, Fashion, Defence & Strategic Studies, Clean & Sustainable Technology, Nanotechnology, NGO Management, Fine Arts, Food Technology and Geo Informatics & Remote Sensing besides a whole lot more. The Amity Universe also has a wing catering to all kinds of competitive exams. It has a distance learning hub as well. This facilitates both part- time as well as online education. An open learning platform has been developed to this effect.
There is an Amity University Press for publication of all academic and research material. So far more than a hundred patents have been filed by the students of Amity. More than 500 books have been written across diverse areas. 300 plus government funded research projects have been executed by the team at Amity. More than 1200 case studies have been developed inhouse. To top it all, there have been more than 6000 research publications that have emerged out of the Amity Universe. And beyond all this, Amity is also involved in several training areas. It works closely with the military as a finishing school. The Amity Universe is also highly committed towards the development of entrepreneurship. This is why the Amity Innovation Incubator is extremely active all over India.
The Amity Law School (ALS) was established in the year 1999, the same year as the business school was formed in. There is a single course focus here at the ALS which is the 5- year integrated BALLB which can be undertaken immediately after school leaving. Until very recently, selection to this programme was through the CET (Common Entrance Test) conducted by the IPU (Indraprastha University). Now, the ALS has left the fold of the IPU. The classrooms here are very well designed. Additional auditoriums are also available for the major events. The Learning Resource Centre as the library here is known as is extremely well- stocked. Equally well equipped is the computer lab. A separate hall exists for the purpose of moot Court contests. These are simulated environments where budding lawyers can hone their real- world skills.
A unique intervention at the Amity Law School is its Mentor- Mentee Programme. Under this, empathetic listening is emphasized upon. For this, faculty members are trained by their senior colleagues. A similar model also works at the students' level. An Attribute Tracker has also been designed for this based on numerous attributes which are desirable. The ALS is also very strong when it comes to its research credentials. To disseminate their research findings, the ALS comes up with its Amity Law Review (ALR) where these findings are published for broader industry or academic benefits.
Other Popular Colleges in Uttar Pradesh