Babu Banarasi Das Engineering College, Lucknow
Quick Facts
Estd. Year: 2009
Total Faculty: 87
Interested in this College?
Exams and Cutoffs
AMU Entrance Test B.Tech
Exam Date: 07 Apr, 2019
Welcome to Wells of Knowledge
I passed out my +2 boards exam with almost good marks. Then I prepared myself for sitting in engineering examinations. I got good ranking in UPTU examination. So, after counselling, I got Babu Banarasi Das University. In the economical term, it is expensive. Sixty thousand per semester are fees of Bachelors of Technology. But when you see the other side that is the facilities and studies it is well good because others colleges which are good are higher in fees. And if any student wants to take hostel facility then it is very costly and also the food quality is not very good. College promises 100 percent placement but it is not true.College call many companies in which students can appear for interviews. The placement is 70:30. If I talk about faculties and management, I am thankful to all my faculties who have their knowledge, time and blessings. They all are very helpful and always happy to help students. They are rich experienced in their subjects and also they produce a very different way of teaching so that students can involve themselves through out the class. Campus is very big, green and clean. College is on main highway and on the main gate of college there is a big Ganesha's temple. Campus is around five hundreds acre. Eight different wings, one big ground. One auditorium, one basketball court, one tennis court, gymnastics, gym etc. BBD does not provide internship opportunities. But here we are provided a placements cell in which students of final year can appear in the interviews for many different companies like Wipro, Hcl, Tata, etc. Apart from studies, college alumni have good environment for extra curricular activities for fun and learning. Fro the technical team the events are organised to have some knowledge from great researchers and engineers of the India. Robotics are the main eye catcher of all events. From a tiny robot to a giant devil robots, all are made by students for events under the guidance of teachers. It's good some up's and down's are there but all over my personal experience is good environment is created by the college.
Placements
Infrastructure
College Life
Industry Exposure
Affordability
Student Crowd
Faculty
Hostel
Overall an awesome experience.
Babu banarasi Das University or better known as BBD University is the most famous college of Lucknow.. with a very good infrastructure which includes many labs, best classrooms, provide all the facilities, it even includes a Cricket Stadium, 3 tennis courts and many more. College provides a great opportunity to their students for getting jobs... Every year around 25 companies come to college to conduct their recruitment drives to get the best young talent. College also provides opportunities to students to show their talents in other fields as well apart from study and busy schedule... As every coin has two sides, there are some negatives things too... The hostel doesn't fulfill all the standards. But it provides satisfactory services as well. The best thing about the college is... Its ranging free/anti-ragging PROS: 1. Anti-ragging campus. 2. Superb infrastructure. 3. Provides best facilities. 4. Everything is organised and disciplined. CONS: 1. The faculty is satisfactory.
Placements
Infrastructure
College Life
Industry Exposure
Affordability
Student Crowd
Faculty
Hostel
Questions related to Babu Banarasi Das Engineering College, Lucknow
General Information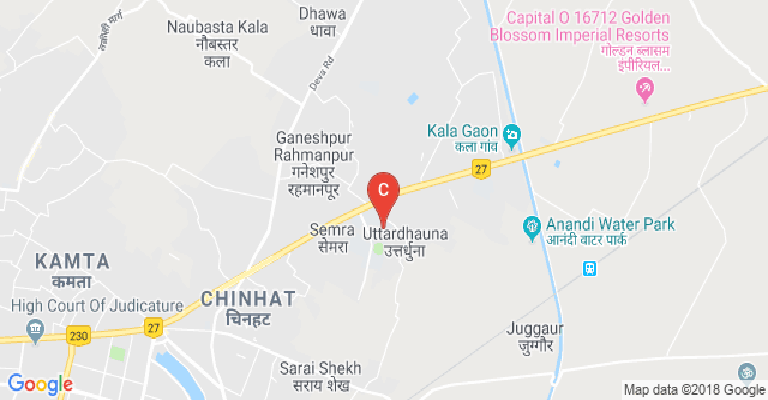 Address:
Babu Banarasi Das Engineering College, BBD City, Faizabad Road, Lucknow, Uttar Pradesh-226028, India
Other Popular Colleges in Uttar Pradesh