University Law College, Utkal University, Bhubaneswar
Quick Facts
Estd. Year: 1975
Campus Size: 3 Acres
Total Faculty: 4
Total Students Enrollment: 600
Interested in this College?
My College experience was good.

This college is one of the two colleges under Utkal University which offers the dual BA LLB (H) degree. Basically, it prepares you for the bar and the bench, and many of the students who pass out from this institution get into Judicial services. Placement as in getting placed in LPOs or Law firms is not guaranteed, but you could help yourself in this regard.
Placements
Infrastructure
College Life
Industry Exposure
Affordability
Student Crowd
Faculty
Hostel
A deal with the masked angel.

The NLU'S of the poor i.e our college gives utmost importance to make a career in judicial services and the result speaks volume of it, every year 25% of students qualified for odisha judicial services are from our college. However they don't take it in account that not every student wants to be in judicial services. Apart from that the college life is fun and courses are breezy. Wi-Fi connectivity , online subscriptions to Manupatra , SCC online are bare necessities which they overlook. Other than moots, fests, quizzes, MUNs should be conducted so that people take notice of this college. A few companies are in our placement cell which isn't satisfactory.
Placements
Infrastructure
College Life
Industry Exposure
Affordability
Student Crowd
Faculty
Hostel
Are you interested in law? Come Join ULC

Our college has an adequate infrastructure for 5 years and 3 years LLB students. Has a different building in the campus for the library on the ground floor and a conference hall at the first floor. It has one huge field with flower fence and a garden beside the entrance. And a hostel is in progress. College should link up with different private companies for a better scope. The lecturers and professors including principal are cooperative and always open for students' help. Our college mainly focuses on OJS. It should make its preview broader as there is a huge scope in legal services also. College hostels are in progress I hope it gets all the facilities for the students, promoting anti-ragging. Our college principle sir- Transfer of Property Law, - Constitutional Law, IPC teachers are the best. The way they teach, the transparency and command on their subject are exceptionally awesome. The crowd in our college is average 60 students per class. So that no student gets neglected in the room. Our college is affordable as its Govt college and fees per semester is only 35,000/- only. No extra charges are there provided for the late fee submission which adds not much to semester fee.
Placements
Infrastructure
College Life
Industry Exposure
Affordability
Student Crowd
Faculty
Hostel
Questions related to University Law College, Utkal University, Bhubaneswar
General Information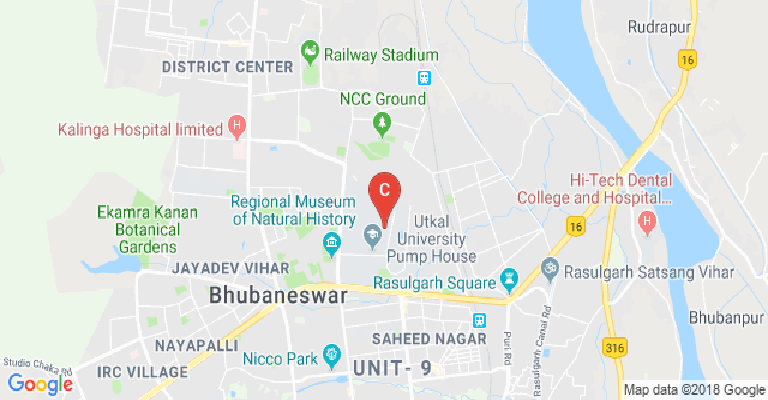 Address:
University Law College, Utkal University, Vani Vihar, Bhubaneswar - 751004 Odisha
Other Popular Colleges in Odisha