Amity Institute of Pharmacy, Noida
Quick Facts
Estd. Year: 2007
Campus Size: 60 Acres
Total Faculty: 25
Interested in this College?
I am truely satisfied
Huge infrastructure, good faculty, best placement, provides opportunity to students for various educational conference ,trips,library provides enormous amount of books for every subject teachers provide a brief discussion about their respective subjects and also provide notes ,rather than to say Amity as a college we could say it as a school as we need to be very punctual about our projects and files, last but not the least attendance is the most important cause of concern for each and every student studying here.
Placements
Infrastructure
College Life
Industry Exposure
Faculty
Hostel
NOTHING GREAT BUT IT IS A BIT DIFFERENT
"Hi, if you are seeking admission to a biotechnology college and you are a north indian amity institute of biotechnology is the best place where you could be. Im a second year student of btech biotechnology in aib,noida. firstly let me tell you i even got selected in vit vellore srm chennai i left both of them after visiting them cuz they now just have a good will left in their names even if you compare b/w vit srm and amity. Labs which are one of the most imp thing a biotech student needs are here in amity not only labs but they are higly equipped. i may not lie about the faculty i dont say that here every teacher is from iit or etc but they are just like the teachers you will get in any other college. moreover if you come to the infrastucture it is world class as they really say about it! Even though the non ac hostel are overpriced as they are not thay good but the classrooms and the college is tremendous. Even a very good library or i should call it stunning. Awesome wifi facility. Regarding placements. Being a biotech student you will be either placed in bio company or an it company from amity with a handsome package of 3-6lacs per annum it can be even more depending on an individuals skill. this is all i wanted to mention about the college.All the information i posted is true cuz i myself faced a lot of tension while selecting a college. the last thing i want to mention for students who are not selected in a medical college and want to take engg as their carrer and that too from biotech u wont regret coming to amity thanks :) contact for further queries"
Placements
Infrastructure
College Life
Industry Exposure
Faculty
Questions related to Amity Institute of Pharmacy, Noida
General Information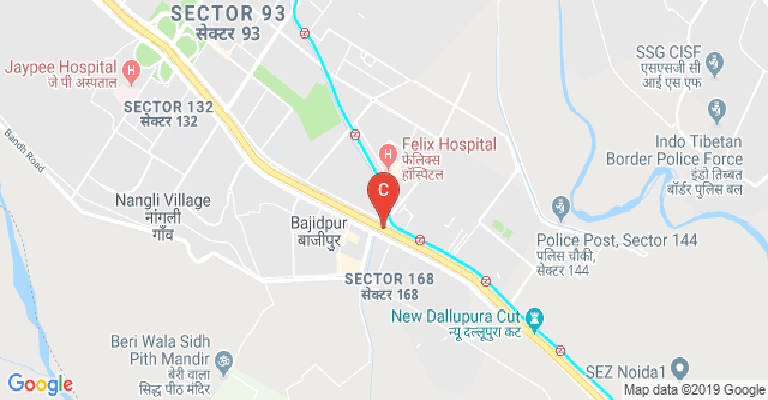 Address:
Amity Institute of Pharmacy,A -Block, Amity University Uttar Pradesh, Sector-125, Noida - 201303, Uttar Pradesh, India
About College:
The Amity group of institutions or Amity Universe as it is known as, is one of the largest educational groups in India. It started back in 1991 with the first Amity School, while the Amity University was established in 2005 in Noida to begin with. Later it expanded to different parts of the country. Presently it has campuses in- Gurugram, Jaipur, Kolkata, Mumbai, Raipur, Ranchi, Patna, Bengaluru, Bhubaneshwar, Ahmedabad, Chennai, Chandigarh, Delhi, Pune, Kochi, Indore, Hyderabad and Greater Noida. It even has a presence outside India with global campuses spread in- Dubai, Abu Dhabi, London, New York, Seattle, San Francisco, Singapore, Amsterdam, Pretoria and Mauritius. There are also several distance learning programmes. To help students with their campus placements and long-term career development, the university has signed a pact with LinkedIn which is the world's largest professional networking platform.
There is much variety of courses that can be undertaken by students within the Amity Universe. Besides the conventional ones like engineering or management, there are full-fledged courses here on areas such as – Actuarial Science, Horticulture, Anthropology, Applied Sciences, Interior Design, International Relations, Insurance & Banking, Marine Science, Materials & Devices, Health Sciences, Microbial Sciences, Yoga Therapy, Virology & Immunology, Special Education, Forestry & Wildlife Sciences, Sanskrit Studies, Rural Management, Real Estate & Urban Infrastructure, Public Policy, Public Health, Organic Agriculture, Nursing, Performing Arts, Fashion, Defence & Strategic Studies, Clean & Sustainable Technology, Nanotechnology, NGO Management, Fine Arts, Food Technology and Geo-Informatics & Remote Sensing besides a whole lot more. The Amity Universe also has a wing catering to all kinds of competitive exams. It has a distance learning hub as well. This facilitates both part-time as well as online education. An open learning platform has been developed to this effect.
There is an Amity University Press for publication of all academic and research material. So far more than a hundred patents have been filed by the students of Amity. More than 500 books have been written across diverse areas. 300 plus government-funded research projects have been executed by the team at Amity. More than 1200 case studies have been developed in-house. To top it all, there have been more than 6000 research publications that have emerged out of the Amity Universe. And beyond all this, Amity is also involved in several training areas. It works closely with the military as a finishing school. The Amity Universe is also highly committed towards the development of entrepreneurship. This is why the Amity Innovation Incubator is extremely active all over India.
The Amity Institute of Pharmacy (AIP) in Noida (Uttar Pradesh) was established in the year 2007. Presently, it has a 60- acre campus. At the graduate level, students can take up the Bachelor of Pharmacy course. At the master's level, options get broader. An M. Pharma can be done in the areas of – Pharmaceutics, Pharmacology and in Drug Regulatory Affairs. A PhD. may also be pursued in Pharmaceutical Sciences. Students are trained in diverse areas within the broad gamut of pharmacy. The placement figures at the AIP have kept improving over time. Some of the major recruiters over the last few seasons have been the likes of – Dr. Reddy's Lab, Himalaya, Reliance Life Sciences, Cipla, Monsanto, Du- Pont, Lupin, Wockhardt, Ranbaxy, Dabur, Intas and Biocon among several others.
Research is one of the major areas of thrust for the Amity Institute of Pharmacy. There are further thrust areas within these research programmes. They are in – Antifertility, Anti- Obesity, Cancer Immunology, Clinical Research, Nanotechnology, Infertility, Drug Addiction, Epilepsy, CNS Disorders, Immunotherapy, Delivery of Herbs, Experimental Surgery, Herbal Cosmetics, Instrumental Techniques, Advanced Drug Delivery System and several others. This focus on research has, in turn, fueled extremely good rankings across separate platforms. The Careers 360, for instance, has positioned the AIP at rank 17 among pharmacy institutes all over the country.
Other Popular Colleges in Uttar Pradesh