Quick Facts
Type of Institute
State University
Estd. Year: 2005
Campus Size: 1000 Acres
Total Faculty: 2515
Total Students Enrollment: 49567
Interested in this University?
Colleges and Departments
Find the list of Constituent, Affiliated Colleges, & Departments
To view the list of Departments
Universities
Careers360
NIRF
Rank
Score
Rating
Rank

8th

222.97
AAAA+

53rd
Disclaimer: Careers360 Ranking/Rating is done separately for government and private colleges but NIRF ranks both together. To refer the ranking methodology
click here
Exams and Cutoffs
JEE Main Paper 2
Exam Date: 07 Apr, 2019
Exam Date: 24 Nov, 2019 (Tentative)
Exam Date: 08 Apr, 2019 - 05 May, 2019
Exam Date: 05 Jan, 2020 (Tentative)
AMU Entrance Test B.Arch
Exam Date: 07 Apr, 2019
Questions related to Amity University, Noida
General Information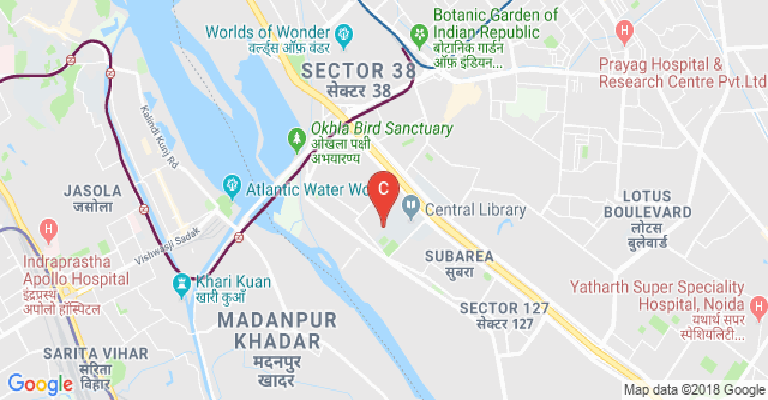 Address:
Amity University, Sector-125, Noida,Uttar Pradesh, India - 201313
About College:
The Amity group of institutions or Amity Universe as it is known as is one of the largest educational groups in India. It started back in 1991 with the first Amity School, while the Amity University was established in 2005 in Noida to begin with. Later it expanded to different parts of the country. Presently it has campuses in- Gurugram, Jaipur, Kolkata, Mumbai, Raipur, Ranchi, Patna, Bengaluru, Bhubaneshwar, Ahmedabad, Chennai, Chandigarh, Delhi, Pune, Kochi, Indore, Hyderabad and Greater Noida. It even has a presence outside India with global campuses spread in- Dubai, Abu Dhabi, London, New York, Seattle, San Francisco, Singapore, Amsterdam, Pretoria and Mauritius. There are also several distance learning programmes. To help students with their campus placements and long-term career development, the university has signed a pact with LinkedIn which is the world's largest professional networking platform.
There is much variety of courses that can be undertaken by students within the Amity Universe. Besides the conventional ones like engineering or management, there are full-fledged courses here on areas such as – Actuarial Science, Horticulture, Anthropology, Applied Sciences, Interior Design, International Relations, Insurance & Banking, Marine Science, Materials & Devices, Health Sciences, Microbial Sciences, Yoga Therapy, Virology & Immunology, Special Education, Forestry & Wildlife Sciences, Sanskrit Studies, Rural Management, Real Estate & Urban Infrastructure, Public Policy, Public Health, Organic Agriculture, Nursing, Performing Arts, Fashion, Defence & Strategic Studies, Clean & Sustainable Technology, Nanotechnology, NGO Management, Fine Arts, Food Technology and Geo-Informatics & Remote Sensing besides a whole lot more. The Amity Universe also has a wing catering to all kinds of competitive exams. It has a distance learning hub as well. This facilitates both part-time as well as online education. An open learning platform has been developed to this effect.
There is an Amity University Press for publication of all academic and research material. So far more than a hundred patents have been filed by the students of Amity. More than 500 books have been written across diverse areas. 300 plus government-funded research projects have been executed by the team at Amity. More than 1200 case studies have been developed in-house. To top it all, there have been more than 6000 research publications that have emerged out of the Amity Universe. And beyond all this, Amity is also involved in several training areas. It works closely with the military as a finishing school. The Amity Universe is also highly committed towards the development of entrepreneurship. This is why the Amity Innovation Incubator is extremely active all over India.
The Amity University in Noida is accredited by the ACS WASC (Accrediting Commission for Schools Western Association of Schools and Colleges). This is considered one of the most prestigious bodies in this space. Besides, it has also been accredited by NAAC (National Assessment and Accreditation Council) and is a member of both the AIU (Association of Indian Universities) and the ACU (Association of Commonwealth Universities). The Noida campus is spread over a 95- acre plot of land in the state of Uttar Pradesh (UP). Classrooms are replete with all kinds of facilities. At any given point, an internal estimate suggests that 430 classrooms are being used across the different university campuses. In addition, at the Noida campus, there are also a cohort of syndicate rooms, where students can have discussions or tutorials in small groups. This can be done with a trainer or by themselves. The Amity Universe is also extremely committed to the use of technology in teaching. This is why all its campuses are fitted with an e-learning studio. Amity has an agreement with the Government of India to deliver tele- education across all the 53 countries of Africa.
Amity has been a leader when it comes to forging international ties for student and faculty exchange programmes, especially in the USA, UK, Australia and France. Some of those partnering institutions include the likes of – Purdue University, Kent State University, Iowa State University, University of Texas- Arlington, University of Indianapolis, University of Birmingham, Colorado State University, Farleigh Dickinson University, Carleton University, York University, Northumbria University, Queen Mary University of London, Queen's University of Belfast, University of Nottingham and the Newcastle University among others.
All this focus on research and academics has helped fuel extremely good rankings for the Amity University in Noida, across ranking platforms. In the NIRF (National Institutional Rankings Framework) 2018, it got ranked 80th in India and 53rd among universities. Specifically, among engineering colleges, it got 34th rank and within management category, the rank is 48th. In the Times Higher Education World University Rankings 2018, the Amity University in Noida was fitted at the 301-350 band for Asia and in the 251-300 for the BRICS and emerging economies category. At the QS World University Rankings 2018, it was placed 216th in Asia and in the 171-180 band for the BRICS nations.
The Amity University in Noida has made a name for itself not only among industry bodies, but also for recruitments. Major recruiters in the last few years has included the likes of – PwC, Hyundai, Cognizant, Wipro, Aricent, Microsoft, Cisco, Dell, Amazon, IBM, Intel, Mahindra Rise, CSC, Samsung, Polaris, Fiserv, JKT, Honeywell, Standard Chartered, NEC, Trident Group, Accenture, Make My Trip, Zycus, Virtusa, Cadence, Capgemini, ZS, Allegro, Ford, Indi Go, Ericsson and many more.
Other Popular Universities in Uttar Pradesh