Bharati Vidyapeeth Deemed University, New Law College, Pune
Quick Facts
Estd. Year: 1978
Total Faculty: 41
Total Students Enrollment: 351
Interested in this College?
Placements
Law (L.L.M)
Median Package
4.80 Lakhs
Disclaimer: Placements showed above are cumulative of all the UG and PG courses in a stream as on the year 2017.
Questions related to NLC Pune
General Information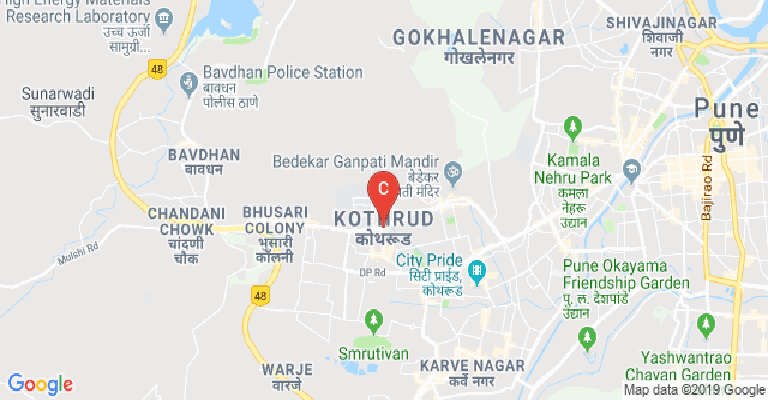 Address:
Bharati Vidyapeeth Deemed University, New Law College,Educational Complex, Erandwane, Paud Road, Pune - 411038, Maharashtra, India
About College:
The Bharati Vidyapeeth (BVP) runs a group of institutions spread in different cities, and spanning a diverse range of academic areas. The first campus was begun in the city of Pune, in Maharashtra state. This was back in 1964, started by the renowned academician Shri Patangrao Kadam. Since then, the group has expanded to add more campuses in Pune itself, plus others in different parts of Maharashtra in the cities of Mumbai, Navi Mumbai, Kolhapur, Sangli, Karad, Panchganj and in Satara. There is also a campus in New Delhi. And there is an international campus in Dubai, which is in the UAE (United Arab Emirates). The year 1996 saw the Bharati Vidyapeeth being recognized as a Deemed University by the UGC (University Grants Commission).
At present, the group trains students for courses on – Agriculture, Medicine, Dentistry, Ayurveda, Nursing, Engineering, Pharmacy, Management, Environment Science, Catering Technology, Homeopathy and Hotel Management, besides a few more areas. This equals a total of seventy- eight schools and sixty institutes dealing with higher educations. A few of these are also into professional courses. Some schools at the K- 12 level are also operated by the group in Maharashtra.
The New Law College (NLC) was established in the year 1978 in Pune. It is affiliated to the BVP, being one of its constituent units. This ensures UGC approval. It has also been accredited by the NAAC (National Assessments and Accreditation Council), earning an A grade in it. A separate IQAC (Internal Quality Assurance Cell) has been created to this end, to ensure that all the terms of the NAAC are complied with. The law programmes are also approved by the BCI (Bar Council of India), which is mandatory for any legal education programme in the country.
Courses are available here right from the UG till doctoral levels. The UG programme may be pursued under both the five- year as well as the three- year modes. The former may be pursued immediately after school, while for the latter, a minimum of graduation is needed. The five- year programme is an integrated LLB programme. There are options here for both BA as well as BBA to be paired with the LLB. This was developed due to the realization that students wanted a study theme which could combine the legal and business aspects. The LLB of course is the standard degree offered to Common Law countries' legal study graduates. At the post grad level, the two- year duration LLM programme is offered here. At this level, the studies get more specialized. This is the programme where research is highly encouraged. There is another LLM which last for a single year only.
The NLC also offers several options for paralegal and diploma courses. These are usually taken up by working professionals, looking at a skill upgrade. At the NCL, paralegal course options exist for- Social Legislations, Anti- Corruption Laws, Foreign Investment Laws, Mergers & Acquisitions, Air & Space Law and for Media & Law. There is also one for E- Learning, E- Litigation and LPO (Legal Process Outsourcing). Diploma courses available here are for- Human Rights, Cyber Laws, Labour Laws, Corporate Laws, Taxation Laws, Intellectual Property (IP) Laws and for ADR (Alternative Dispute Resolution) Systems. Some Doctoral programmes may also be pursued in here.
Research is another very important part of life at the NLC. To this end, the college publishes several academic journals on campus. These are known as the Justicia, Vidhi Bharati and the Infolex. The Legal Research Centre has access to several legal databases, so allows for students and the faculty to pore through enormous quantities of research. The NLC has always believed in providing benefits to the broader society. The students here have likewise been instilled with such value. And that is why the students of the BITM have been active participants in government schemes such as the NSS (National Service Scheme). A lot of interesting activities take place on campus. These student activities are handled by different cells, which are six in number. These are for- Legal Aid, Human Right, Cyber, Sports, Alumni and Cultural.
The campus has much to offer. There are hostel facilities for both boys and girls. There is a sports field where cricket and football may be played. Facilities are also there for indoor sports. The gymnasium may also be used by all. A large auditorium is there to facilitate major events, at both intra and inter college level. An important aspect of law college life is the moot court contests. For this a separate hall has been curated, replete with all real court room paraphernalia. This then resembles the closest to the real model. A health centre is also there to cater to medical emergencies. Hygienic food is prepared at the college cafeteria. The library here is one of the best stocked within the region. Besides the physical books on display, it also provides digital access to en number of international academic journals for research and academic purposes.
Other Popular Colleges in Maharashtra