Are you preparing for a Six Sigma interview questions and wondering what questions you may be asked? Or are you new to Six Sigma and want to know more about its principles before diving into the job market? Look no further! In this blog post, we will explore the top Six Sigma interview questions that can help you land your dream job. Whether you're just starting out or have years of experience under your belt, these Six Sigma interview questions and answers will give you a good idea of what to expect in a Six Sigma interview. So let's dive right in and start preparing for success! Read more to learn about six sigma online courses.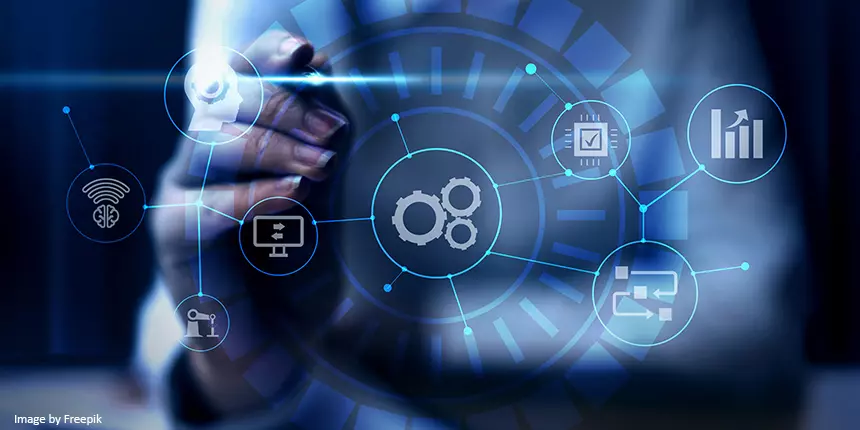 Top Six Sigma Interview Questions to Know
Students also liked
What are some popular Six Sigma interview questions?
What is Six Sigma, and how does it work?
Six Sigma is a data-driven methodology aimed at improving process performance by reducing defects and variability. It follows a structured approach known as DMAIC (Define, Measure, Analyze, Improve, Control) to identify root causes of problems, implement improvements, and establish control measures to sustain improvements over time.
What are the different roles in Six Sigma?
In Six Sigma projects, there are various roles, including:
Champion/Sponsor: Provides leadership and support for the project.

Master Black Belt: Trains and mentors Black Belts and Green Belts, and leads multiple projects.

Black Belt: Leads cross-functional projects and provides expertise in statistical analysis.

Green Belt: Participates in Six Sigma projects and assists Black Belts in data collection and analysis.

Yellow Belt: Has basic knowledge of Six Sigma and supports project teams.
Can you explain the DMAIC methodology in Six Sigma?
The DMAIC methodology is a structured approach used in Six Sigma projects to improve processes. DMAIC stands for Define, Measure, Analyze, Improve, and Control. Here's a breakdown of each phase:
Define: In this phase, the problem or opportunity for improvement is clearly defined. Project goals, customer requirements, and process boundaries are established. A project charter is created, which outlines the project scope, objectives, and team members.

Measure: In the Measure phase, data is collected to understand the current process performance. Key process metrics are identified and measurements are taken using various data collection methods. This phase helps establish a baseline for process performance and identify areas for improvement.

Analyze: The Analyze phase involves analyzing the collected data to identify the root causes of process issues. Statistical tools and techniques are used to identify patterns, trends, and potential sources of variation. The goal is to uncover the underlying causes that contribute to process inefficiencies or defects.

Improve: In the Improve phase, potential solutions are generated and evaluated. The focus is on implementing changes that address the root causes identified in the previous phase. Solutions are tested and validated through experiments or pilot runs, and the best solution is selected for implementation.

Control: The Control phase ensures that the improvements are sustained over time. Control plans and monitoring systems are put in place to prevent the process from reverting to its previous state. Ongoing data collection and analysis help monitor process performance, and any deviations are addressed promptly.
Overall, the DMAIC methodology provides a systematic and data-driven approach to process improvement, helping organizations achieve measurable and sustainable results.
How do you calculate process capability?
Process capability is often measured using the Cp and Cpk indices. Cp measures the potential capability of a process to meet specifications, while Cpk accounts for process centering. The formulas are:
Cp = (USL - LSL) / (6 * Standard Deviation)
Cpk = Min [(USL - Mean) / (3 * Standard Deviation), (Mean - LSL) / (3 * Standard Deviation)]
How do you prioritize improvement opportunities in a project?
To prioritize improvement opportunities, various tools can be used, such as:
Pareto chart: Identifies and prioritizes the most significant problems based on their frequency or impact.

Failure Mode and Effects Analysis (FMEA): Assesses risks associated with process failures and prioritizes them based on severity, occurrence, and detectability.

Cost of Poor Quality (COPQ) analysis: Quantifies the financial impact of defects and prioritizes improvement areas based on their cost implications.
What is the difference between Type I and Type II errors in hypothesis testing?
In hypothesis testing, Type I error refers to rejecting a null hypothesis when it is actually true, while Type II error occurs when a null hypothesis is not rejected despite it being false.
How do you ensure sustainability of process improvements?
To ensure sustainability, control measures are established during the Control phase of the DMAIC methodology. These may include implementing standard operating procedures, conducting regular audits, providing training to employees, and using statistical process control techniques to monitor and maintain process performance.
Can you explain the concept of Lean Six Sigma?
Lean Six Sigma combines the principles of Six Sigma and Lean methodologies. While Six Sigma focuses on reducing process variation and defects, Lean aims to eliminate waste and increase efficiency. By combining both approaches, organizations can achieve improved quality, reduced cycle times, and enhanced customer satisfaction.
How do you handle resistance to change during a Six Sigma project?
Dealing with resistance to change requires effective communication and stakeholder management. It is important to involve and engage employees early in the project, address their concerns, and communicate the benefits of the proposed changes. Providing training and support throughout
How do you ensure the success of a Six Sigma project?
Ensuring the success of a Six Sigma project involves several key factors:
Clear project definition: A well-defined project scope, goals, and objectives are crucial for success. This clarity helps focus efforts and prevents scope creep. A project charter should be developed, outlining the project's purpose, team members, timelines, and expected outcomes.

Stakeholder engagement: Engaging stakeholders throughout the project is essential. This includes involving process owners, subject matter experts, and team members who will be impacted by the improvements. Regular communication, feedback, and buy-in from stakeholders increase the chances of project success.

Data-driven decision making: Data is the foundation of Six Sigma projects. Collecting accurate and relevant data, using appropriate statistical analysis techniques, and making decisions based on data-driven insights are critical. It ensures that improvement efforts are based on facts and not assumptions.

Strong project management: Effective project management ensures that the project progresses smoothly and stays on track. This involves developing a detailed project plan, allocating resources, monitoring progress, and addressing any issues or risks that arise during the project lifecycle.

Continuous improvement mindset: Six Sigma projects are not one-time efforts but part of a continuous improvement journey. Encouraging a culture of continuous improvement within the organization helps sustain the gains achieved through Six Sigma projects. This includes regularly reviewing and updating processes, monitoring performance, and seeking opportunities for further enhancement.
By considering these factors and implementing them in Six Sigma projects, organizations can increase the likelihood of success and achieve meaningful improvements in their processes.
Popular Certification Specialisations
How to answer Six Sigma interview questions
When it comes to answering Six Sigma interview questions, preparation is key. Before the interview, make sure you review your knowledge of the methodology and familiarize yourself with common terminology used in the field.

During the interview, listen carefully to each and every Six Sigma questions before responding. Take a moment to gather your thoughts and organize them before speaking. It's important to provide specific examples from your experience that demonstrate how you have applied Six Sigma tools and principles in real-world situations.

Be concise in your responses, but also thorough. Don't be afraid to ask for clarification if needed, or even take a few moments to think about how best to answer a particularly challenging question. Remember that quality is more important than quantity when it comes to answering Six Sigma interview questions.

Don't forget about soft skills such as communication and teamwork when answering these types of questions. Employers want candidates who not only understand Six Sigma methodologies but can also effectively collaborate with others on problem-solving initiatives. By highlighting both technical and interpersonal skills during the interview process, you'll increase your chances of clearing Six Sigma Sigma interview questions!
Mistakes to avoid while answering Six Sigma interview questions
While preparing for a Six Sigma interview questions, it's essential to know the common mistakes that candidates make while answering interview questions. Here are some of the crucial mistakes to avoid during your next Six Sigma interview questions:

1. Lack of Preparation: Not researching about the company or the position you're interviewing for is one significant mistake to avoid. It shows a lack of interest and preparation.

2. Unable to articulate: Another mistake that many candidates make is failing to communicate their answers clearly and concisely. Ensure you understand each question asked, take a few deep breaths before responding, and speak confidently.

3. Overconfidence: While confidence is vital in an interview, overconfidence can hurt you more than help you. Avoid bragging about your skills or achievements too much as it may come off as arrogance.

4. Forgetting key principles: During an interview, always remember six sigma principles such as DMAIC (define measure analyze improve control) methodology so that you can apply them when needed in answering questions related to problem-solving.

5. Being Negative About Past Employers: Never speak negatively about previous employees or companies during an interview – this reflects poorly on your character and professionalism.

By avoiding these critical pitfalls when answering Six Sigma Interview Questions, you'll increase your chances of leaving a positive impression on potential employers!
Popular Providers Offering Six Sigma Certification Courses
Conclusion
As you prepare for your Six Sigma interview questions, it's essential to have a good understanding of the methodologies and principles behind this business management strategy. You should also be familiar with common Six Sigma interview questions that may come up during the process.

By following these tips and practicing your responses beforehand, you'll be better equipped to impress your interviewer and demonstrate your expertise in Six Sigma. Remember to take some time before each question to gather your thoughts and provide concise, insightful answers.

Don't forget that interviews are an opportunity for both parties involved to assess whether there is a good fit between the job seeker and the company. Be sure to ask questions about what working at the organization would entail so that you can make an informed decision if offered a role. With these top Six Sigma interview questions in mind, we hope you're feeling more confident as you prepare for upcoming interviews! Good luck!