Skill India Courses - Goal & Features of Govt. Skill India Scheme
The need to transform the youth of India and to provide them with jobs has been high on the agenda of the Indian government. Skill India courses are aimed at addressing this issue and help India become a nation of skilled workmen. The ministry of skill development and entrepreneurship (MSDE) has designed the Government skill India scheme with a vision to impart market-relevant skills to individuals and help them obtain a better quality of life. In this blog we will list the various skill India courses available under the PMKVY programme.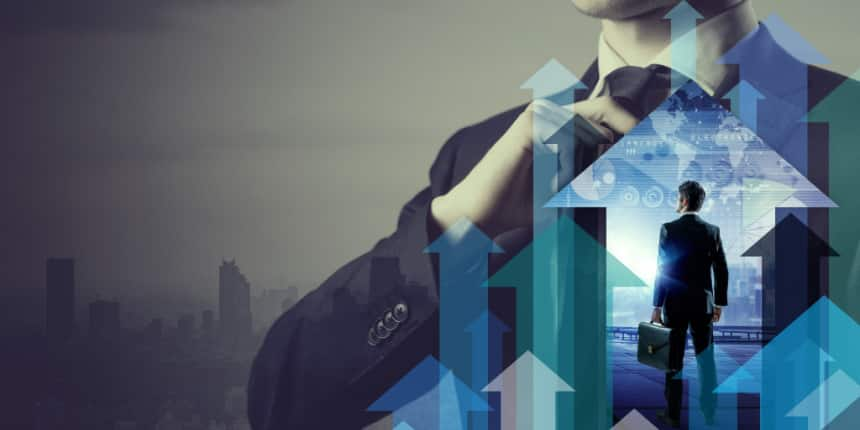 The Indian government introduced the Skill India courses on July 15, 2015, following the launch of its "Digital India" and "Make in India" campaigns. The Indian National Skills Development Mission is another name for this initiative. The National Skills Development Corporation of India oversees its administration. It was started by the Ministry of Skill Development and Entrepreneurship.
The Pradhan Mantri Kaushal Vikas Yojana now has more than 1.2 crore people enrolled in various PMKVY courses, 1.14 skill India cores have been educated, 93 lakh have received certifications, and roughly 21 lakh have been placed in various locations, according to the Skill India webpage. A programme that was started with the intention of fostering skill development has yielded benefits after seven years. Let's now examine the goals, characteristics, and benefits of the Skill India course::
Goals of "Skill India"
The fundamental objective of this programme was to find new areas for skill development as well as to create possibilities, space, and scope for the development of the young of India's skills in those areas that have already been designated as skill development for a long time. By 2020, 500 million young people in our nation were to receive training and skill development, reaching every town. Several more activities were started to assist this effort. Certain of them were
National Skill Development Mission

National Policy for Skill Development and Entrepreneurship

Pradhan Mantri Kaushal Vikas Yojana

Skill Loan Scheme

Rural India Skill
Student Also Liked:
Features of 'Skill India '
The goal is to develop the youths' skills in such a way that they may find jobs and foster entrepreneurship.

All traditional occupations including carpenters, cobblers, welders, blacksmiths, masons, nurses, tailors, and weavers are provided with training, assistance, and advice.

There will be a greater focus on emerging industries including real estate, building, transportation, textile, the gem industry, jewellery design, banking, tourism, and other fields where skill development is weak or nonexistent.

The youth of our nation would receive training in accordance with worldwide standards so that they could meet not only local demands but also those of the US, Japan, China, Germany, Russia, and those in West Asia.

The creation of the "Rural India Skill" trademark as a means of standardising and certifying the training procedure is another noteworthy aspect of the "Skill India" programme.

For particular age groups, need-based, tailor-made programmes would be launched that might focus on things like language and communication skills, life and positive thinking skills, personality development skills, management skills, behavioural skills, and employability and work skills.

Innovative teaching methods would be used in the "Skill India" courses, including games, group discussions, brainstorming sessions, hands-on activities, case studies, etc.
Also Read: Free Skill Development Courses and Certifications
What distinguishes it from earlier policies on skill development?
It's not like we don't already have a skill development programme. The development of skills has always been a top focus for the Indian government. Just as the ministry was new, so too was the method used for skill development. Prior to now, only traditional jobs were prioritised. But this time, equal weight is placed on all jobs. Prior to now, the responsibility was split across several ministries, but now it is being combined. The main ministry in charge of coordinating with other ministries and organisations will be the ministry of skill development and entrepreneurship.
Skill India will not only be a programme but also a movement, claims NaMo. Unemployed kids, college and high school dropouts, educated young from rural and metropolitan locations, and all of them will receive value addition here. The certifying body will be the new ministry. For individuals who finish a specific programme or expertise, certificates will be awarded. All organisations, both domestic and outside, both public and private, must accept this certificate. An initiative for the entire country is called Skill India.
Advantages of Skill India
With the goal of boosting confidence, enhancing production, and providing direction through effective skill development, the Skill India programme was introduced. The youth will be able to obtain blue-collar jobs thanks to skill improvement. It is crucial to develop talents early on, in school, in order to direct them toward suitable employment options. All industries should have balanced growth, and all employment should be given the same priority. Every job candidate would receive training in soft skills so they could live a good, moral life. The rural and isolated places would also benefit from the development of skills. In order to obtain better results in the shortest amount of time, corporate educational institutions, non-governmental organisations, the government, academic institutions, and society all contribute to the skill development of young.
Also Read: Popular providers offering Skill Development courses
Frequently Asked Question (FAQs) - Skill India Courses - Goal & Features of Govt. Skill India Scheme
Question: How can I register for Skill India courses?
Answer:
You can register for Skill India courses through the official website or through one of the many government-authorized training partners. Once you have registered, you will be required to undergo a pre-training assessment to determine your eligibility for the course.
Question: Who is eligible for Skill India courses?
Answer:
Skill India courses are open to all Indian citizens aged between 15 and 35 years. There is no minimum educational qualification required to participate in these courses.
Question: What courses are offered under Skill India?
Answer:
The courses offered under Skill India vary depending on the needs of the participants. However, some of the most popular courses include Basic IT Training, Spoken English, and Financial Literacy.
Question: What is Skill India?
Answer:
Skill India is a flagship initiative of the Government of India that aims to provide skills training to 400 million young Indians by 2022. The initiative includes a number of skill India courses that cover various aspects of skills development, from basic literacy and numeracy to more advanced technical and vocational training.
Skill Development Updates and Articles