Indian Institute of Management Visakhapatnam
Quick Facts
Average Salary in Management and Business Administration
12 Lakhs
Estd. Year: 2015
Type of Institute: Institute of National Importance
Campus Size: 242 Acres
Total Faculty: 57
Interested in this University?
MBA
Rank
Score

28th

245.06
Disclaimer: Careers360 Ranking/Rating is done separately for government and private colleges but NIRF ranks both together. To refer the ranking methodology
click here
Placements
Management and Business Administration (P.G.P)
Disclaimer: Placements showed above are cumulative of all the UG and PG courses in a stream as on the year 2018.
Just like the game Temple Run
College Infrastructure: IIM V has always been a seeker of best in class infrastructure facilities. The class rooms are Harvard styled architecture. The library facilities, the mess facility available at the institute are of top-notch quality. Regarding corporate exposure, the events conducted by IIM V have attracted national attention, the HR panel discussions, business conclaves conducted by the institute and the guest speakers who arrive at the institute add value to the brand of the institute and to the students as well. Placements: Absolutely the BEST in the newer gen IIMs, IIM V emphasizes more on the role offered this ensures a long-term growth for the students who pass out from the institute Location: Vizag, one of the major emerging metros of our country, is one of the most beautiful and scenic cities of India, it is one of the most cleanest cities, filled with greenery and there is absolutely zero traffic problem in the city. This city has advantage compared to all other new gen IIMs as there is tremendous growth happening in and around Vizag.
Placements
Infrastructure
College Life
Industry Exposure
Affordability
Student Crowd
Faculty
Hostel
A Brand New Experience at a Brand new college :)

IIM Vizag which is one among the 6-third generation IIM's. frankly speaking I didn't expect this to be so good.As it is a new IIM and it doesn't have any campus I was expectingsome kind of a government building that was just cleaned a bit. But the first sight inside the campus was a totally different scene it was like corporate office, fully air conditioned, clean and tidy. and our hostel is literally unbelievable with fully furnished rooms and at a very peaceful surroundings it was an excellent place to live. all the faculty are from IIMB who are highly talented and very helpful. Both the hostel and college is provided with WiFi. transportation is available to commute between college and hostel. hostels are provide with all the required accessories and even more than required I must say. Student body and Clubs are formed which take care of the issues regarding sports, culture, academics and other activities. number of events and guest lectures are also organized which provide us a chance to meet and interact a number of highly qualified and reputed faculties and many pofessionals through which we can gain a lot of exposure about what would be the world once we get out of the college and some useful insights and guidelines regarding the corporate world. It is already known fact that IIMV students have got 100% placed for the summer internships in a number of highly reputed companies in various roles covering all the fields. On a whole IIMV is not less than any of the IIMs in terms of the campus experience and in some sense its even better as the size is small and the bonding is stronger.
Placements
Infrastructure
College Life
Industry Exposure
Affordability
Student Crowd
Faculty
Hostel
Questions related to IIM Visakhapatnam
General Information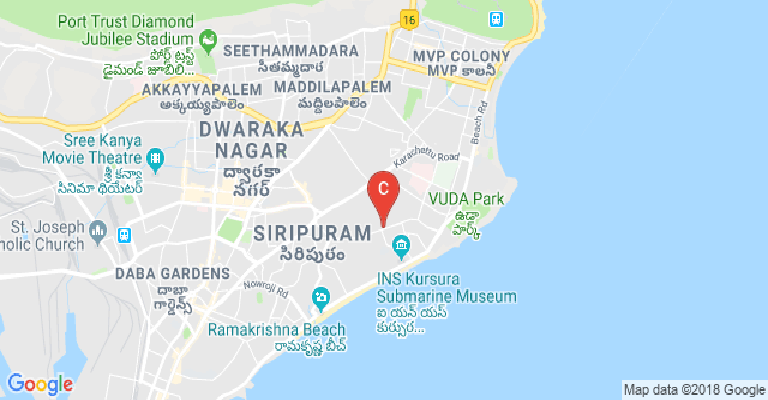 Address:
Indian Institute of Management,Andhra Bank School of Business Building, Andhra University Campus, Visakhapatnam - 530003
About College:
The Indian Institute of Management in Visakhapatnam was established in 2015, making it the youngest and the northernmost within the fraternity. And that is why, the IIM- Visakhapatnam in Andhra Pradesh along with half a dozen other IIMs are popularly termed as the 'Baby IIMs'. After about a dozen IIMs had already been opened, the Ministry of Human Resource and Development decided that it was time to add to the tally. So, in the twelfth five-year plan seven new IIMs were established. This list includes- Amritsar, Bodh Gaya, Jammu, Sirmaur, Nagpur, Sambalpur and Visakhapatnam. Due to them being new to the industry, they were all assigned a mentor among the original IIMs.
IIM-V is being mentored by none other than IIM-B. It is presently part of a campus-sharing agreement with one of the top engineering colleges from the state, located in Visakhapatnam itself, but it is soon set to move to its own permanent 240- acre campus. The only course that is being fully executed here right now is the 2- year PGP. It has all the electives in place. The Fellowship Programme in Management (FPM) will be introduced from the 2019-20 season. A certificate programme is also being developed specially for industry professionals. The programme will be called PGCEP. The faculty here is also involved in case- writing and getting their works published in recognized journals. Many are regular speakers at national or international conferences. Even the Board of Governors at IIM- Visakhapatnam has been convened to get the best of insights on academic and industry- research matters. There is a good mix between academicians, government officers and industry representatives.
The IIM-V is extremely conscious about honing professionals who are capable of mustering today's globalized work scenario. So, the International Immersion Programme is integrated with the PGP. This allows the students to get exposure of companies and institutes abroad. UAE and China are the two options. The University of Wollongong in Dubai is the prime knowledge partner for the UAE division.
Admissions to IIM- Visakhapatnam as well as the other newer IIMs, is through a common process. First of all, the CAT exam is mandatory, from where students are shortlisted for a second round. Since now there are so many IIMs, a common realization emerged that it is not possible to sit for separate interviews or other stages for so many institutes. In addition, students also apply in general to other non-IIM private as well as government institutes. This gets all the more difficult for working professionals. That is why the second round for all the new as well as 'Baby IIMs' is done through the Common Admission Process (CAP). Students are shortlisted jointly for this entire process, after which each individual college submits its selection list depending on its own criteria. The exact rules regarding the CAP change frequently. Earlier, a rule existed where those shortlisted for the older seven IIMs (including Shillong), need not appear for the CAP. But that has been done away with now. In addition, some baby IIMs have also given calls to some who did not make the grade for the CAP. But generally, a common process eases operations and reduces student hassles in a big way.
Unlike the original six IIMs, the one at Visakhapatnam never had much of a diversity issue. This is because by the time the institute started taking its first few batches, this thinking had already emerged, so the admissions were done with this being kept in mind. Even the regional diversity is fairly high, with students recruited from all over India, and then placed at different places. This enables a strong nation-wide or even international alumni link. The CAT is mandatory like at the other IIMs, followed by an interview and usually a WAT (Written Ability Test). Overseas candidates need to go via the GMAT route.
The student community is getting quite active at IIM- V, with several clubs and committees being formed here. There are clubs for both academic as well as non- academic affairs. Those are- the Student Media Cell, Consulting Club, EPIC, Zorba, ART-quake, Vatsalya, Sports Club, Academic Council and the IT Club. Several major events are held on- campus such as- Raaga, Tip Toes, Spotlight, Exordia, Zariya, Ground Zero Day and Vkend Nirvana.
The institute may not be too old, but it has already created a vibrant alumni network. The alumni committee is in constant touch with the past students, improving the connect on a constant basis. This is even rubbing off on the present students. Such activities have helped generate top- notch placements for the present batches. Some of the recent years' recruiters include- KPMG. EY, Bosch, Amul, HSBC, Dr. Reddy's, ICICI Lombard, Hindustan Petroleum, Micromax, Oyo, Capgemini, HDFC Life, Mind Tree, GMR, JSW, Vizag Steel, Jubilant Food Works, Stat Labs, Mphasis, Biocon, Zouk Loans, Uber Diagnostics, CAT King, Furlenco, Bergen Paints, Sutherland, Next Education, TIME, Srijan, HDFC Bank, YES Bank and IDFC Bank.
Other Popular Universities in Andhra Pradesh