Thousands of students take education loans each year to cover the cost of their education. A large section relies on student loans also for postgraduate studies or skill courses and diplomas.
But what does the process of repayment look like for students who took loans and are repaying on their own without their families' support? Here are three students who obtained their postgraduate degrees, diplomas or skill certifications by studying on student loans and are now repaying.
They told Careers360 what they studied, how much loan they took, what the education loan interest rates were and how they are managing their finances.
Also Read | You Should Know This Before Taking An Education Loan
Anshu Kumari | Junior Associate, State Bank of India, Sahibganj, Jharkhand
In 2018, I decided to pursue a Postgraduate Diploma in Banking and Finance (PGDBF) in order to improve my profile as I was preparing for banking exams. I took an education loan of Rs 3,88,464 from Axis Bank at the interest rate of 11.65% per year. After qualifying SBI's Junior Associate exam in 2018 and completing my training in 2019, I started paying my loan. Every month, I pay Rs 8,860 to the bank as my loan EMI. As far as budgeting my monthly expenses are concerned, apart from paying the loan EMI, I spend around Rs 2,500-3000 on food, Rs 2,000 on transportation and around Rs 2,000 on miscellaneous expenses. The bank takes care of my house rent.
I save around Rs. 10,000 and invest Rs. 5,000 in Mutual Funds. So, I can say that though I had taken an education loan and have been paying it since 2019, I have never felt the burden of it. I have been managing my expenses well. Based on my experience, I must say that if one is confident enough to get a decent job with a good salary after doing any course by taking an education loan, one should not refrain from taking it. Also, one can claim tax benefit under Section 80E of the Income Tax Act, 1961. One can avail Income Tax Deduction on interest paid on education loan.
Sunil Jaiswal | Assistant Professor, Delhi University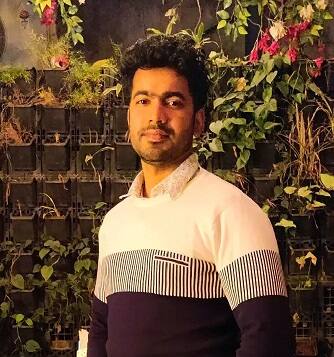 Currently, I am working as an assistant professor in Delhi University. One-and-a-half years ago, I had to do a diploma course in Remote Sensing and GIS for which I needed around Rs 2 lakh. I am not from a well-to-do family so, I decided to take an education loan from a bank. After researching a lot about education loan interest rates, processing fees, installment amounts etc., I found Punjab National Bank (PNB) a reasonably better option. It gave me a loan of Rs 2,00,000 at the interest rate of 6.65% per annum to be returned within 2.5 years. I completed my diploma last year and after getting the job of assistant professor, I have been repaying my loan every month. I pay around Rs 7,300 per month to the bank. The loan helped me a lot in pursuing my diploma and neither I nor my family ever felt the burden of it. Despite paying the loan amount every month, I manage my other financial obligations and expenses quite well. In my opinion, taking an education loan is never a bad idea if someone wants to pursue higher education.
Also Read | Smart Ways To Pay Off Your Student Loan, Become Debt-Free Quickly
Vrushabh Kakad | Associate, NGO, Akola, Maharashtra
In 2018, I took an education loan of Rs 1,51,000 from Syndicate Bank at the interest rate of 9% per annum for four years to pursue my MA in Education. I completed my course in 2020 and got a job as an associate in an NGO in 2020. My package is Rs 3.2 lakh per annum and since August 2021, I have been paying Rs 3,900 per month as installment (EMI) to the bank to clear my education loan.
I would like to say that I was benefited by the education loan in completing my course without any financial problem. I am only 26 years old and so, as of now, I do not have any financial liability except for the education loan repayment. I manage everything well. Lastly, I want to say that education loans teach students to be serious towards their studies and ensure that they are whole-heartedly invested and committed to their studies.