Dr DY Patil University, Navi Mumbai
Quick Facts
Type of Institute
Deemed to be University
Estd. Year: 2002
Campus Size: 72 Acres
Total Faculty: 550
Total Students Enrollment: 6381
Interested in this University?
To view the list of Departments
This College is accredited by NAAC A (National Assessment and Accreditation Council) validity is 09 Dec 2019 and the score is 3.4 .
Universities
Score
Rating
146.45
AAA
Medical
Rank
Score

11th

160.21
Disclaimer: Careers360 Ranking/Rating is done separately for government and private colleges but NIRF ranks both together. To refer the ranking methodology
click here
Exams and Cutoffs
JEE Main Paper 1
Exam Date: 07 Apr, 2019
D. Y. Patil AIPGMET
No exam date Available
AMU Entrance Test B.Tech
Exam Date: 07 Apr, 2019
IPU CET M.B.A
Exam Date: 25 Apr, 2019 (Tentative)
An experience worth experiencing
'Awesome' would be the word I'd use to describe my experience at DYPatil School of Medicine. Considered to be one of the best and the top ranked medical institutions in the State , DYP medical college has the best infrastructure, faculty and associated state of the art extra-curricular facilities which includes the DY Patil Sports Stadium and our private sports Academy. My personal experience at DY has been wonderful. It feels great to share that I've spent some of the best moments of my medical school with our 'DY Family'. This family consists of all my friends and faculty who have been there with me since the last 4 years of MBBS. I feel fortunate to be a part of this college which has given me some great friends and teachers from whom I've learnt so many valuable things in life. The constant support & guidance provided to me by our management and my Director have helped me achieve great success in my medical endeavours at DY. As a final year med student, with 3 months left for my graduation, the only thing I'd like to add is that the DY Family will always have a special place in my heart for all that it has given me as an individual and a Doctor
Placements
Infrastructure
College Life
Industry Exposure
Affordability
Student Crowd
Faculty
Hostel
GOOD CHOICE IN PRIVATE
A college with great infra, lush green campus and excellent hostel facilities. Located at a place connected to all other places. Its the city that never sleeps, MUMBAI, and that is true for this college. You can go to the college at any time of the day. The famous DY PATIL STADIUM is inside the premises, so you can have the privilege to watch matches LIVE.
Placements
Infrastructure
College Life
Industry Exposure
Faculty
Hostel
GOOD INFRA, BEST HOSTEL
THE COLLEGE IS WORTH IF YOU INVEST ONCE. THE HOSTEL BEING ITS STRENGTH, THE QUALITY OF ROOMS HAVE BEEN IMPROVED AND RECREATIONAL SPORTS AREA HAVE BEEN INCLUDED. THE LIBRARY IS FLOODED WITH BOOKS YOU WILL NEED. THE CAFETERIA IS ALSO OF A GREAT QUALITY. THE FACULTIES ARE GOOD ENOUGH.
Placements
Infrastructure
College Life
Industry Exposure
Faculty
Hostel
Questions related to Dr DY Patil University, Navi Mumbai
General Information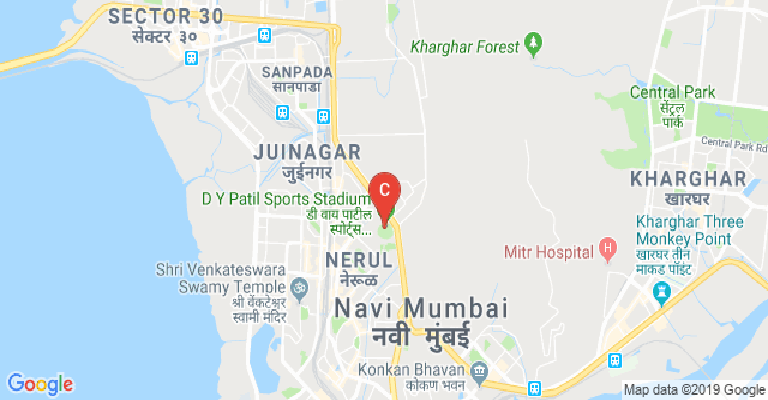 Address:
Dr DY Patil University, Sector 7, Nerul, Navi Mumbai - 400706, Maharashtra, India
About College:
The Dr. D.Y. Patil University (DYPU) is located in the city of Navi Mumbai in Maharashtra. It was established back in 2002. The campus is spread over seventy- two acres of land. The university has been granted Deemed University status by the UGC (University Grants Commission). The university has been named after Dr. D.Y. Patil who has been a noted educationist and social reformer, all his career. A number of educational institutions, research organizations and sports academies have been named after him, due to his work in getting them started. The group now runs academic institutions for the academic areas of- Engineering, Law, Medical, Pharmaceutical, Education, Nursing, Dental, Bio Technology, Management and even for Ayurveda.
It has also been accredited by the NAAC (National Assessments and Accreditation Council), earning an A grade rating in it. Several of the technical courses here have also been ratified by the AICTE (All India Council for Technical Education). The DY Patil Stadium is also located adjoining this university's campus. It has been designated as the sixty best sport ground in the world by the British Architect's Journal. The DYPU is a part the National Academic Depository (NAD) which stores high- quality academic content for future usage. It collates information from across sources within the country's academic and research circles.
There are four constituent colleges within the aegis of the DYPU, all of them in Navi Mumbai. One is the Dr. D.Y. Patil Biotechnology and Bioinformatics Institute. Another is the Dr. D.Y. Patil Medical College. Yet another is the School of Management, which is attached directly to the main DYPU. And finally, there is the D.Y. Patil University School of Dentistry. The group also runs a few schools within the area. One is the CBSE school known as the Dnyan Pushpa Vidyaniketan. There is one more that goes by the same name in Navi Mumbai itself. This one offers classes in both English and Marathi medium. Another is the DY Patil High School, which is in Pune.
The DYPU runs courses right from the UG till doctoral levels. At the undergrad level, there are programmes in the areas of Architecture, Bio Technology, Dental Surgery, Ayurvedic Medicine, Education, Sports & Exercise Science, Food Science & Technology, Bio Informatics & Data Science, Bio Medical Science & Instrumentation, Hospitality Studies, Culinary Studies, Nursing, Medical, Banking & Insurance, Finance, International Business, Marketing and in Hospital Administration. At the master's level, the courses get more specialized. An MSc. may be taken up for the areas of- Bio Technology, Genetic Engineering, Bio Informatics, Food Science & Technology and in Industrial Micro Biology.
At the same stage, a number of MD, M Ch., MS and MDS programmes are also on offer. Several diplomas may also be taken up here, mainly in the medical fields. Research has also been top priority for the Navi Mumbai- based Dr. D.Y. Patil University. The faculty members have got their works published on notable platforms. They have also made paper presentations at important conferences and seminars. A number of patents have also been filed by the DYPU faculty. Some of the departments here, have taken the lead in facilitating the same. The School of Physiotherapy for instance has been an internal leader within the same.
In addition, the DYPU has also been extensively involved in consulting assignments with the government and industry bodies. Some of these agencies that have generated these assignments for the university include the likes of- DST (Department of Science and Technology), SERB (Science and Engineering Research Board), BRNS (Board of Research in Nuclear Science), Novartis, Himalaya, Raghavendra Biotech, Unjule Life Sciences, HSBC, IPCA Pharma and Thyrocare, plus a few more.
The campus has much to offer. There are hostel facilities for both boys and girls. Banking facilities with ATM are available in the campus's vicinity. There is a sports field where cricket and football may be played. Facilities are also there for indoor sports. The gymnasium may also be used by all. A large auditorium is there to facilitate major events, at both intra and inter college level. The campus is Wi- Fi enabled. Science laboratories have the latest of equipment. A health centre is also there to cater to medical emergencies. Hygienic food is prepared at the college cafeteria. The college even has its own transport to ferry students to and from the campus. A convenience store is also located within campus. The library here is one of the best stocked within the region.
Besides the physical books on display, it also provides digital access to en number of international academic journals for research and academic purposes. All this and more has resulted in the DYPU be placed excellently across all ranking platforms. The Careers 360 magazine for instance has placed the DYPU at the 11th place within the category of medical colleges. Within engineering and university categories, the university has accrued the AAA+ and the AAA rating bands respectively.
Other Popular Universities in Maharashtra